Logan Paul can't help but laugh at Dillon Danis' relentless trolling: 'Some of them are really funny'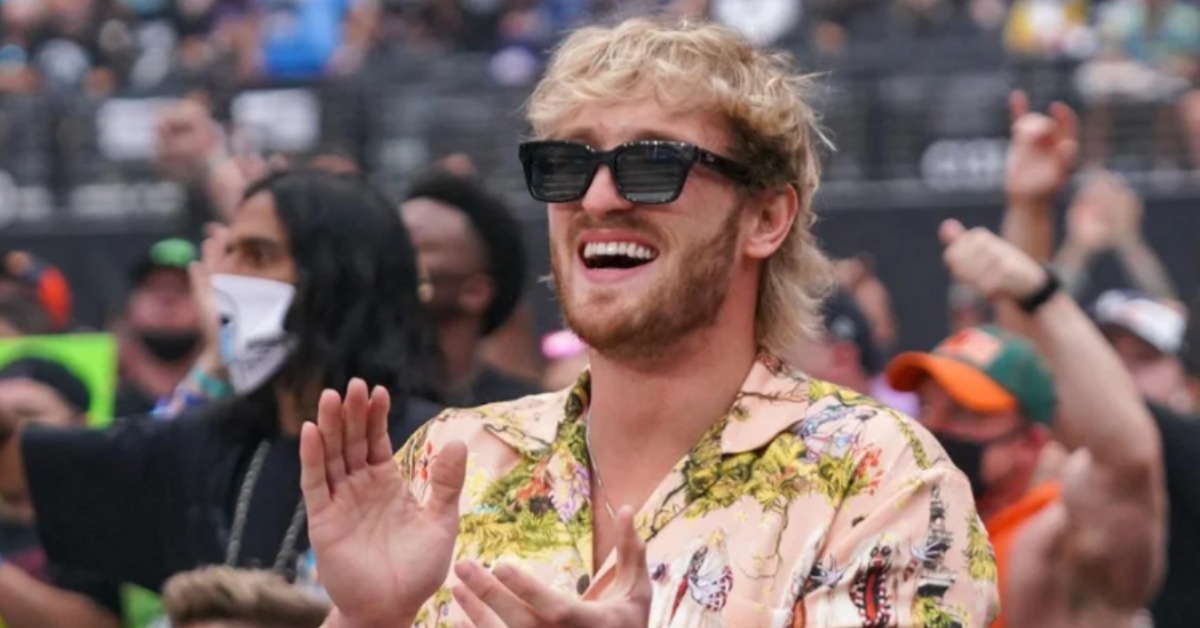 Logan Paul can't help but laugh at Dillon Danis' online antics, even if it's his own fiancée who has routinely been the target of the BJJ specialist's incessant trolling.
This fall, Paul will return to the squared circle as part of Misfits Boxing's 'The PRIME Card' on October 14. Emanating from Manchester, England, the WWE Superstar is scheduled to strap on the eight-ounce gloves for a scrap with undefeated Bellator MMA fighter Dillon Danis.
From the moment their bout was announced, Danis has been going hard at Logan Paul via an all-out attack on Paul's fiancée, Danish swimsuit model Nina Agdal. Danis' technological warfare has repeatedly targeted Agdal's plethora of past relationships and questionable posts on her own social media channels. Paul reportedly sent Danis a cease and desist letter, threatening to pull out of the fight, and went on record suggesting that Danis' tactics have taken things a bit too far.
But during a recent interview, Logan Paul couldn't help but laugh at how inventive Dillon Danis has been, even commending the former Conor McGregor coach for bringing an insane amount of attention to their fight next month.
"I can laugh. Some of them are really funny," Paul said on the Flagrant podcast. "I'll be honest, they're all good. They're all good. The guy is f*cking so good at Twitter. It's top-tier trolling, which is why I chose him as an opponent. I had no idea [he was going to go this hard], but we got people interested, right? At the end of the day, it's all fight promo.
"Dillon hates me," Paul continued. "I don't give a f*ck about him. I think he's an excellent troll. I think he's very parasitic, which is why I'm honored that I get to be the one to take him out and embarrass him. That's why I took the fight. I was like, 'OK, I know this guy's going to promote the f*ck out of it. People are going to be interested because if he shows up, I get to be the one [to teach him a lesson],' and that excites me" (h/t MMA Fighting).
Logan Paul Plans on Compensating His Fiancée for All the Online Tournament She's Endured
However, Logan Paul is still admittedly frustrated by the fact that the brunt of Danis' jokes has been at the expense of someone who has nothing to do with their showdown next month.
"That's the issue, my man. Poor innocent bystander, third party, female, who has nothing to do with this fight other than being my fiancée," Paul said.
"You want to know something? … I did say to her, I said, 'Nina, I've got to be honest, you're handling this sh*t like a warrior and I will compensate you accordingly with my winnings.' Dog, she's never experienced hatred in her life. All of a sudden, because she's linked to me, this is my fault, I feel so bad, but she's strong as hell, dude. It's part of the reason, how she's handling all of this, why I chose her to be my fiancée."
Danis may already be a winner when it comes to the battle on social media, but Logan Paul is more than confident that he'll come out on top when the talking stops and the fighting begins.
"No, I don't. In fact, can I get a drink? Typically [I don't drink while training], but come on, it's Dillon Danis, bro," Paul said. "What are you talking about?"