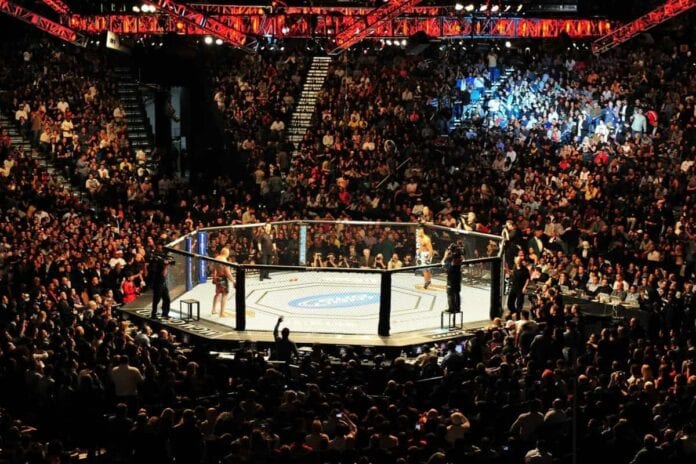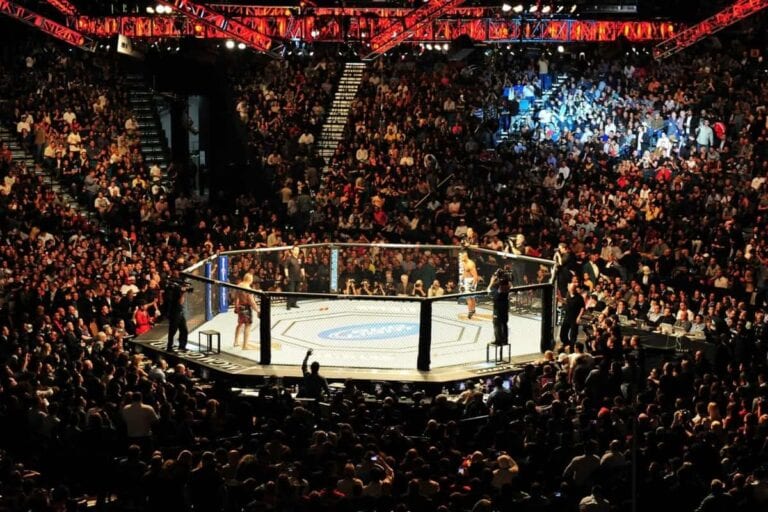 It's once again fight day here at LowKickMMA, and the talent on display tonight (Saturday, September 26th, 2015) will come from the in Saitama, Japan at Saitama Super Arena, in the form of UFC Fight Night 75. Headlining the card are Roy Nelson and Josh Barnett, but there's a whole bunch of great fights also taking place on the preliminary section of the card.
Closing out the FOX Sports 1 preliminary card was Keita Nakamura vs. Li Jingliang in a featherweight bout. A back and forth fight that was a fun ending to the prelims of this event. Nakamura managed to fight back in the later part of round three and locked in a rear naked choke for the win.
Nick Hein vs. Yusuke Kasuya was next in a lightweight bout. This was a solid bout that was highlighted by one of the sickest groin strikes you'll ever see in MMA thanks to Nick Hein. The two fought through three rounds and in the end, the judges gave the unanimous decision victory to Hein.
Kajan Johnson vs. Naoyuki Kotani was next in a lightweight bout. Johnson hurt Kotani in the first two rounds, but Kotani showed heart and toughness to survive those attacks. Kotani attempted a comeback in the third round with his ability to take the fight to the ground and show off his grappling skills. In the end, it was not enough and Johnson earned a unanimous decision.
Shinsho Anzai vs. Roger Zapata in a welterweight bout opened the prelims.  A solid fight that saw Anzai control the first two rounds with his dominating takedown abilities. Zapata threw a punch at the beginning of the third round, he turned around and held his hand. Anzai attacked him; the referee stepped in. Zapata claimed that he hurt his finger, but the referee already made the call and this fight is over.
So join us right here at LowKickMMA for UFC Fight Night 75, kicking off at 8 p.m. ET.
Here are the quick results for the preliminary bouts:
PRELIMINARY CARD (FOX Sports 2, 8 p.m. ET)
Welterweight: Keita Nakamura def. Li Jingliang via tech. submission (rear-naked choke) – Round 3, 2:17
Lightweight: Nick Hein def. Yusuke Kasuya via unanimous decision (30-27, 29-28, 29-28)
Lightweight: Kajan Johnson def. Naoyuki Kotani via unanimous decision (29-28, 29-28, 30-27)
Welterweight: Shinsho Anzai def. Roger Zapata via TKO (hand injury) – Round 3, 0:47