UFC fighter Khusein Askhabov arrested in connection with kidnapping and torture in Thailand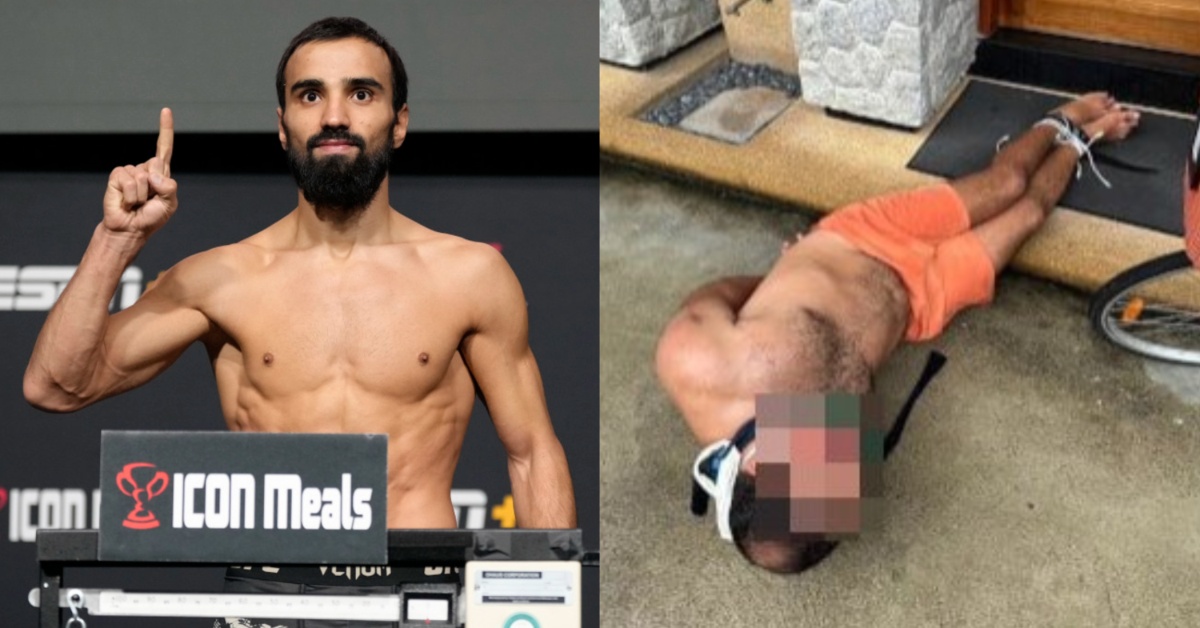 Khusein Askhabov, a 23-1 fighter currently signed to the UFC, has been arrested in Thailand alongside his twin brother and three Kazakh individuals in connection with the kidnap and torture of an Italian man in Thailand.
Per a report from The Phuket News, three Kazakh men forced their way into the man's villa at a resort in Cherng Talay. They reportedly bound and gagged the man before beating him for hours. In the end, the three men are said to have fled on a plane from Phuket to Dubai with more than 12 million baht in cash and personal items, which translates to roughly $338,000 U.S. dollars.
Cherng Talay police superintendent Pol Col Chalermchai confirmed the arrests on September 5.
Khusein Askhabov and his twin brother, Khasan Askhabov were taken into custody the day after warrants were issued for both men by the Provincial Phuket Court. Per the warrants, the two brothers were arrested and are facing prosecution for "the act of robbery done through cruelty to the extent that others receive it and endangering the body or mind through torture."
Did the Askhabov Brothers Orchestrate the Attack in Thailand?
A source close to the victim alleged that the three men entered his villa through a side door around 11 p.m. local time and grabbed him while he was asleep. Dragging him out of the bedroom, the three men reportedly bound and gagged him before receiving a phone call from another individual thought to be the mastermind behind the attack. The three men then began a beating that lasted throughout the night as they attempted to obtain information regarding a ledger of cryptocurrency.
Eventually, the three men fled the scene, but not before stealing multiple personal items from the villa, including a Rolex watch, a Macbook, and two iPhones. They also reportedly told 40,000 euros in cash.
The victim later revealed that he had met the Askhabov brothers about a year ago and they had since become acquaintances. However, he had never met the three Kazakh men accused of carrying out the attack.
After amassing an impressive 23-0 record, Khusein Askhabov made his UFC debut in February, suffering a unanimous decision loss against Jamall Emmers. The defeat immediately caused fans to call Askhabov's decade-long win streak into question, but the promotion opted to give him another shot, booking him for a scrap with Daniel Pineda. That bout was originally scheduled for October 7, but we have a strong feeling that the UFC will be announcing the cancelation of that contest very soon.