Khamzat Chimaev sends message to former training partner Sean Strickland ahead of UFC 294: 'I'm coming for him'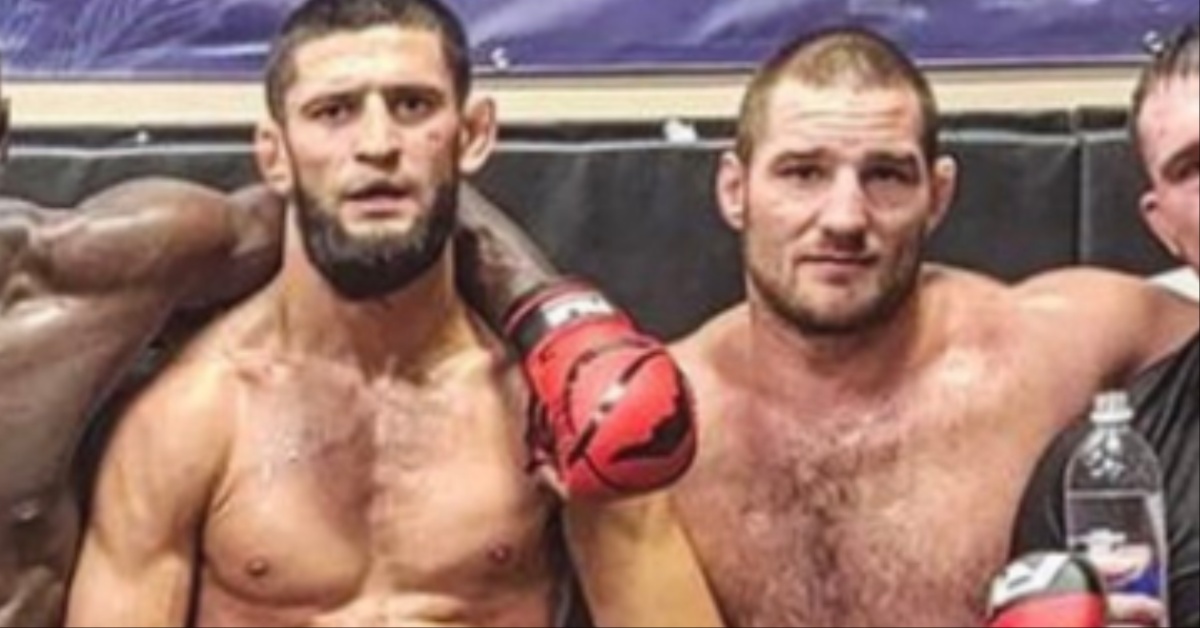 Khamzat Chimaev sends warning to newly crowned UFC middleweight champion, Sean Strickland.
Strickland gave the middleweight division a serious shake up after defeating Israel Adesanya at UFC 293. Strickland is now 185lb's biggest target with numerous contenders gunning for his title.
One of which is Chimaev, who seems to have made the permeant move up to middleweight after missing weight at 170lbs. 'Borz' is set to take on former title challenger, Paulo Costa, at UFC 294 on October 21.
Khamzat Chimaev warns Sean Strickland
Talking on his YouTube channel, Chimaev has laid pout to capture the middleweight title and while he credited Strickland for his all his hard work to get to the top, makes it very clear that he will 'smash anyone' to get the title.
"Strickland, coming for him," Chimaev began. "If you stay there, man, coming for you too. He works hard, deserves it, the guy is always in the gym, now he got the belt. He has a good team, good coach, I have been there, training with that guy.
"They deserve that belt. He has been active, fights with everybody. I don't know why [the UFC] is waiting. Give that chance to me. They are hiding that belt from me. Anyway, like I said, when I smash everybody, they have to give that belt to me." (H/T MMA Mania)
Continuing on, Chimaev claims that he is simply more improved at the new weight class and seems to be enjoying not having to cut as much weight.
"It's a different weight class," Chimaev said. "Different power, we eat different, not hungry anymore. At 77 kg, I eat just rice, rice [and] fish, rice [and] chicken, it's crazy. Now, more training than before, more food, more energy, different power, different energy, that's good."
A win over Costa would send Chimaev into serious title contention and would probably have to fight only one more fight at the worst to secure a shot at the belt.
Who wins, Khamzat Chimaev or Sean Strickland?