UFC star Khamzat Chimaev vows to 'Break' Bo Nickal in future bout: 'Maybe we'll fight for the title'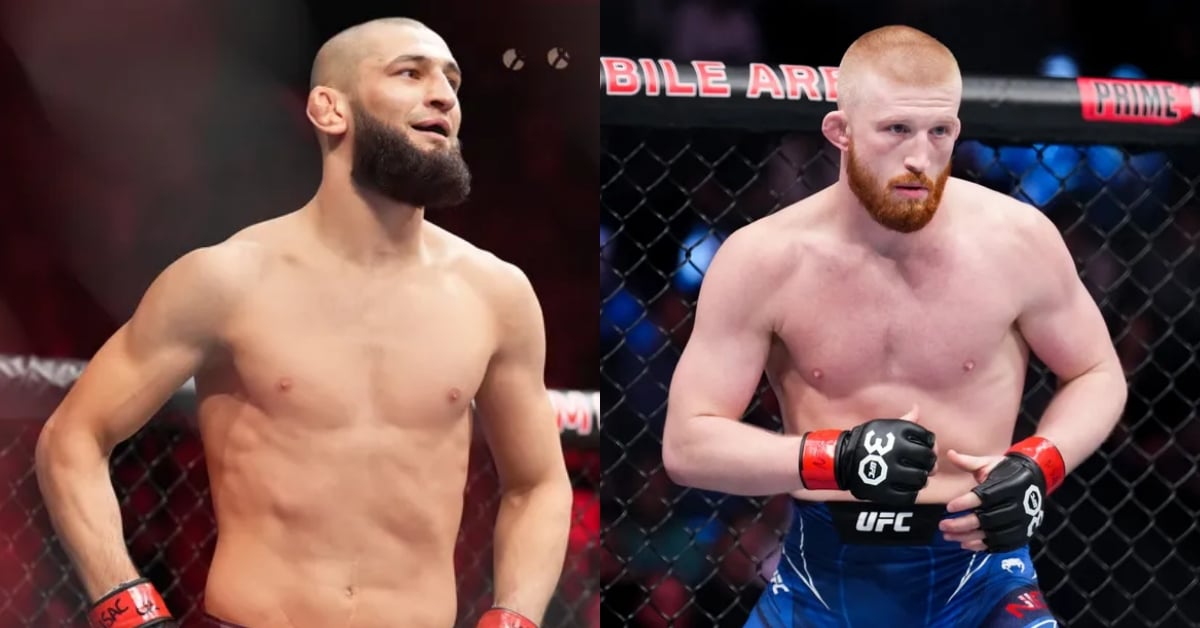 'Borz' Khamzat Chimaev is impressed with the skills of up-and-coming Bo Nickal. However, the Swedish fighter still committed to defeating him anytime.
Chimaev has bounced between the welterweight and middleweight divisions in the UFC. Thus far in MMA, he is unbeaten with impressive with over Gilbert Burns, Kevin Holland, and Li Jingliang among others. His most recent bout was supposed to be a welterweight match against Nate Diaz however a large weight miss forced him into a catchweight fight against Holland.
Bo Nickal recently made his UFC debut in the middleweight division. The American fighter is a hot prospect given his collegiate wrestling background. Nickal is merely 4-0 in professional MMA but is a three-time NCAA Division I wrestling champion. During the Olympic qualifying trials, he would lose his spot against gold medalist David Taylor.
Khamzat Chimaev on Bo Nickal
While speaking in an interview with Ariel Helwani on The MMA Hour, the unbeaten Khamzat Chimaev commented:
"I've seen his wrestling, he's a good fighter. Maybe we'll fight for a title one day. It's too early to fight me, though … if they put him against me now, I'm gonna break him… He has to be stupid if he thinks like that." [Transcript courtesy of MMA News]
Nickal and Khamzat may meet in the future but for now, they are a little ways apart. Bo Nickal has only recently made his UFC debut and is unranked in the top 15. Meanwhile, Chimaev is likely to be facing a top-three opponent very soon.
See the full interview below: