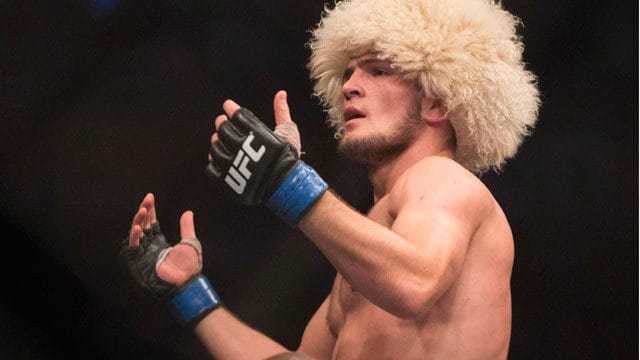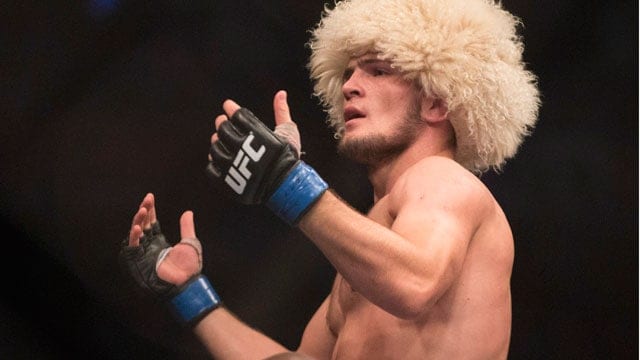 Unbeaten lightweight force Khabib Nurmagomedov will go under the knife to repair his knee. "The Eagle" was slated to face Donald Cerrone at the stacked UFC 187 card this coming May 23rd, but joined Jon Jones on the list of stars that won't be fighting that night.
The Dagestan born wrestler tore his meniscus in training at AKA (American Kickboxing Academy) and is undergoing surgery to repair the damage this week. UFC Tonight broke the news of Nurmagomedov's surgery late Thursday night.
So what does this mean for the dangerous grappler with a 22-0 record? Another six months out of action, watching the division change. It's likely that his lofty number two status won't change too much over that time, but his hopes of a title shot are surely dwindling at this stage.
That being said, there is always the win he holds over current lightweight champion Rafael Dos Anjos. Nurmagomedov will always have that as the ace up his sleeve while the Brazilian is the champ at 155 pounds. That was actually "The Eagle's" last fight, back in April of 2014.
The injuries just keeping puring out of the San Jose, California gym, although Mendez and his mainstays Daniel Cormier, Cain Velasquez and Luke Rockhold all stand by their training methods. This is the second time that Nurmagomedov has been forced out of a fight with Donald Cerrone due to injury.
Along with the recent news that Alexander Gustafsson was forced out of his booking against Glover Teixeira, the news about "The Eagle" has made it another testing week to be an MMA fan.
Follow @Rorylowkick

Follow @LowKick_MMA

Tweet

If you enjoyed this story, please share it on social media!