Kevin Lee snaps back at Sean Strickland following 'teary-eyed' street fight challenge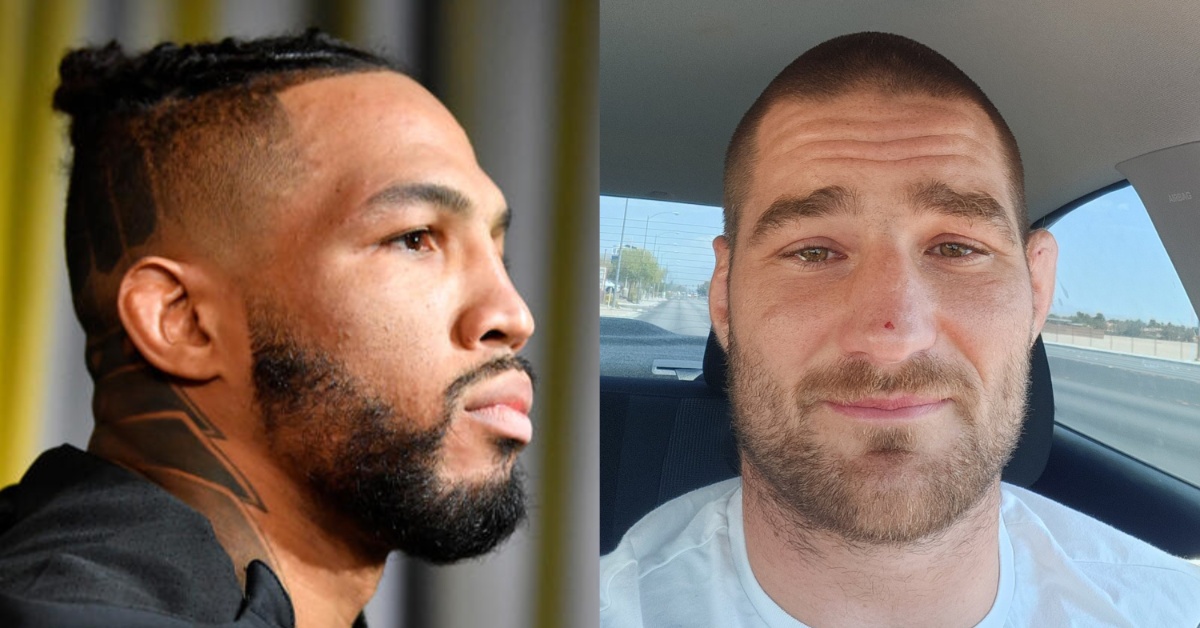 Unfortunately for Sean Strickland, Kevin Lee will not be making the trip to Las Vegas to confront the often controversial and always outspoken middleweight contender.
The beef between Strickland and Kevin Lee started when 'Tarzan' accused his younger brother, Keith Lee, of being a racist during an appearance on The Man Dance Podcast.
Keith Lee was content to leave well enough alone, but after being flooded with messages regarding statements he insists that he never made, the former Bellator fighter had no choice, but to address the situation.
That in turn got the attention of Sean Strickland who issued a response to Keith Lee on social media, suggesting that his big brother and ex-UFC star Kevin Lee may be coming to the desert for a streetfight in Sin City.
"There is a small chance that Kevin lee might come to Vegas next week to defend his brothers honor…. No rules.. no time limit… No criminal prosecution… I don't normally feel this level of joy… Man I haven't cried in years but it's happening……. thank you keith lee," Strickland tweeted.
Kevin Lee Has No Plans to Meet Sean Strickland in Las Vegas
Now Kevin Lee has thrown his two-cents into the conversation, letting Sean Strickland know that he will not be making his way to Vegas for a confrontation. 'The Motown Phenom' also made it clear that it was Strickland's comments about Lee's coach Dewey Cooper that got him fired up.
"Not gonna make it. Hate to disappoint but I got something else to do. What you said about Dewey is what got me. Keith told me not to, so keep the hate," Lee tweeted in response.
At one time, Kevin Lee was one of the UFC's most highly-touted prospects. Going on an impressive 9-2 run inside the Octagon, Lee was matched up with fan favorite Tony Ferguson for an interim lightweight title clash at UFC 216. Lee came up short, falling in the third-round via a triangle choke. 'The Motown Phenom' never truly recovered from the defeat, going 2-4 in his last six before being unceremoniously cut from the promotion.
Lee picked up a win against Diego Sanchez under Khabib Nurmagomedov's Eagle FC banner in 2022 before making his return to the Octagon earlier this month. Desperate to get his career back on track, Lee instead suffered another indignity, losing to Rinat Fakhretdinov via submission just 55-seconds into the opening round.
Lee announced his retirement from the sport shortly after.