Sean Strickland casts doubt on title fight with Israel Adesanya: 'I don't think the UFC wants it'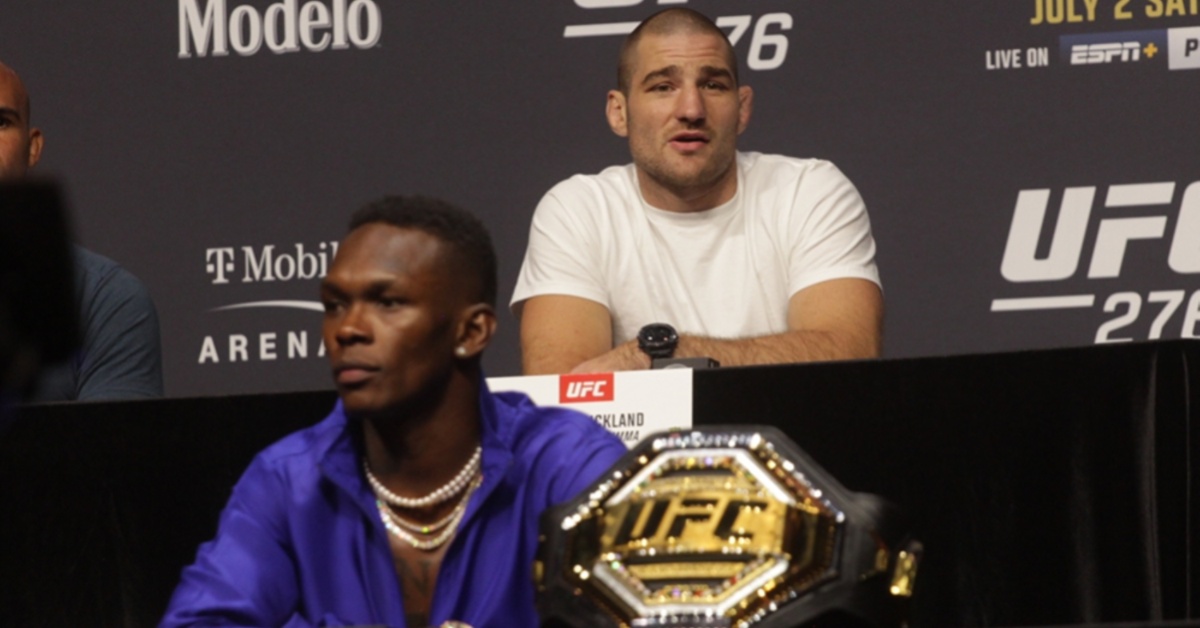 Despite initial links to a September turnaround in a middleweight title fight with reigning champion, Israel Adesanya, streaking division contender Sean Strickland has claimed he is unsure if the promotion actually want to put the fight together for a planned UFC 293 return in Perth, Australia.
Strickland, the current number six ranked middleweight contender, most recently turned in an impressive win over Abusupiyan Magomedov at UFC Vegas 76 at the beginning of the month, defeating the Russian-born contender with a one-sided second round strikes win, lodging his first victory since a TKO triumph against Brendan Allen in 2020.
Placing himself in top contention for a long-awaited title pairing with City Kickboxing striker, Adesanya, Californian striker, Strickland turned in a prior unanimous decision win over Nassourdine Imavov in January at the UFC Apex. 
Furthermore, Strickland was eyed as a potential title opponent for Adesanya at UFC 293 in September 'Down Under', with the champion claiming number one ranked contender, Dricus du Plessis was dealing with a prior injury, ruling him from contention.
However, according to the outspoken, Strickland, he would only consider signing to fight Adesanya if he received a significant pay increase from the organization.
"We're in talks," Sean Strickland said. "Like I said, it just comes down to just f*cking pay me. Let me ask you guys, do we really want to watch Dricus (du Plessis) and Izzy (Israel Adesanya) fight? No. We don't want to watch Dricus fight and Izzy fight. You want to watch me fight. Am I going to win? I don't know, but I'm going to go in there and punch that motherf*cking Chinese right in the face."
"But, I'm a f*cking man, and I'm not a f*cking p*ssy," Sean Strickland continued. "If you pay, I have a price. You pay me money, and I'll f*cking fight him right here. So, you know, unlike Dricus, who's a smarter man, the true African that he is, I am not. You f*cking pay me, and I'll fight right here." 
Sean Strickland claims the UFC no longer want him to fight Israel Adesanya
However, on his official social media, Strickland has claimed as far as he's aware, the promotion now seems no longer interested in booking him against Adesanya.
"I mean, I'm a grown ass man," Sean Strickland tweeted. "I'd fight him (Israel Adesanya) right after my last fight if you pay me. I don't think the UFC wants it soooo burgers for me…"