Kelvin Gastelum, arguably, picked up the biggest win of his career earlier this morning (Sat. November 25, 2017) when he defeated Michael Bisping via first round knockout.
Bisping was the middleweight champion of the world just a few weeks ago, before losing the title to Georges St-Pierre in their UFC 217 pay-per-view (PPV) main event clash. St-Pierre dropped "The Count" with a hellacious shot that allowed the Canadian to lock in the rear-naked choke, rendering Bisping unconscious for the victory.
In a surprising turnaround Bisping was able to get right back into a training camp to replace Gastelum's original opponent, Anderson Silva, who was pulled from the event after failing a United States Anti-Doping Agency (USADA) drug test. After defeating a former 185-pound champ inside the Octagon, Gastelum believes that he's ready for the title.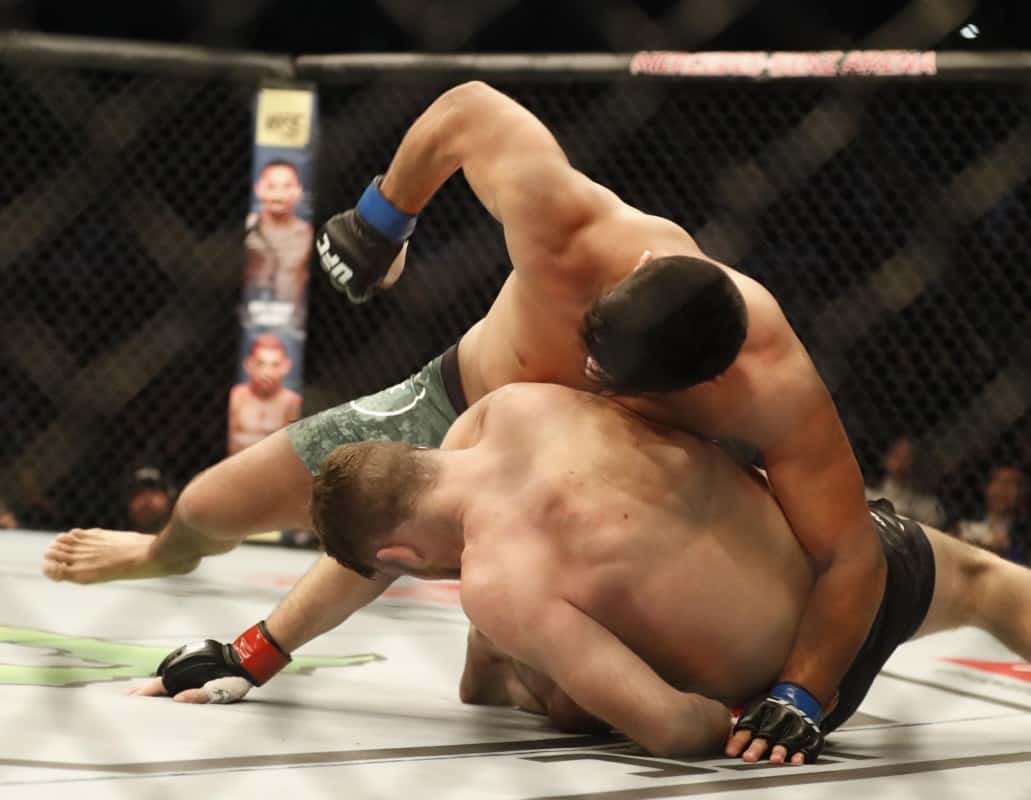 With St-Pierre's current fighting status up in the air, Gastelum stated at the UFC Shanghai post-fight press conference that he'd like to tangle with interim UFC middleweight champ Robert Whittaker (quotes via MMA Fighting):
"I heard Robert Whittaker needs a main event over in Australia for February and I'm up the challenge," Gastelum said. "You guys say I beat up all the elderly, and Robert Whittaker is definitely not an elderly, he's probably my age, so I'm up for the challenge.

"Anything can happen in the sport of MMA, you know. I feel like Robert Whittaker and I should be next. We're two young guys who haven't even hit our prime yet, and I just beat the guy who was the guy so I think I should be next."