Kamaru Usman issues reminder to Leon Edwards ahead of UFC 286: 'I'm someone who took his soul twice'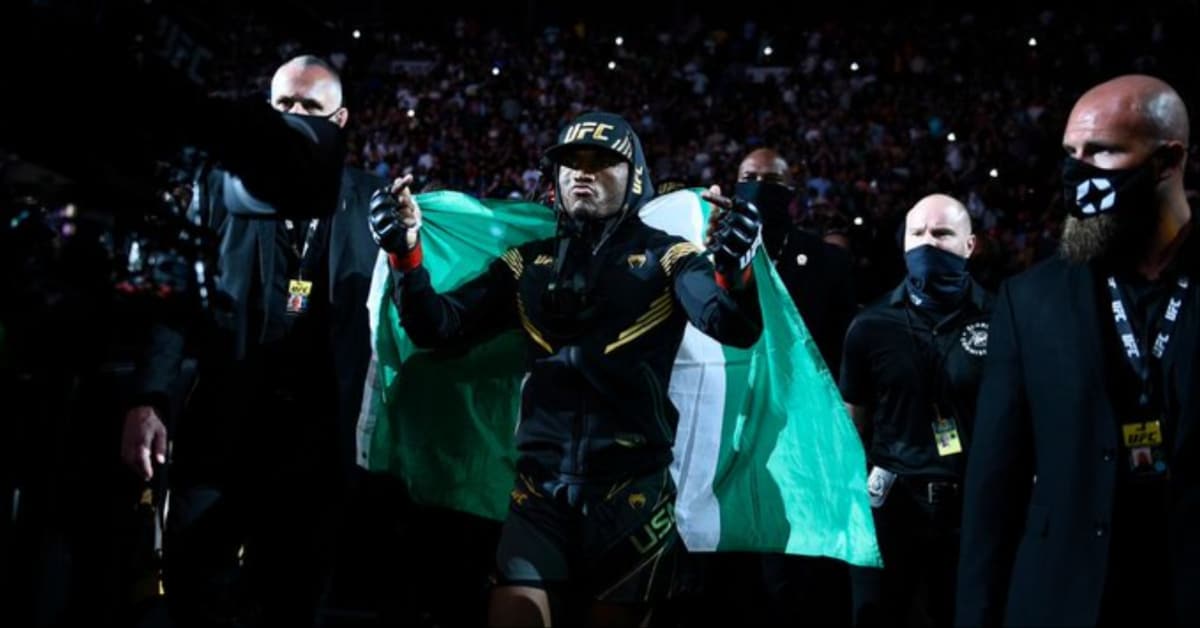 Kamaru Usman believes people began tuning into his fights just to see him lose.
'The Nigerian Nightmare' is coming off of his first loss in nearly a decade, surrendering his UFC welterweight title to Leon Edwards after 'Rocky' landed the 'kick heard 'round the world' in their UFC 278 headliner. On Saturday night, Kamaru Usman will get the opportunity to reclaim UFC gold as he once again squares off with Edwards in a highly anticipated trilogy bout at UFC 286. Ahead of their main event showdown at the O2 Arena in London, Usman spoke with former NFL standouts Ryan Clark, Channing Crowder, and Fred Taylor on The Pivot Podcast.
Discussing his devastating loss to Edwards in their penultimate matchup, Kamaru Usman suggested that his dominance inside the Octagon turned fans against him, leading many viewers to watch only with the hopes of seeing him lose.
"When you're successful, it's almost like everyone is sitting back waiting for you to lose," Usman said. "That's what I think the knock on Floyd Mayweather was. He was so successful and perfect at his craft that people bought his fights just to watch him lose. … Once it happened to me, it was the kick heard 'round the world.
"The kick was the only weapon he used that worked. It was just a good kick. It was something that I knew that I didn't do a good job, or I didn't do as well as I should have to stop it. But it was just a beautiful kick. Hat's off to him" (transcription by MMA Junkie).
Kamaru Usman Wants to Break Leon Edwards' Spirit and His Soul
Up until Leon Edwards' hail mary head kick KO, 'The Nigerian Nightmare' was dominating their world title fight. Knowing that and carrying the confidence of defeating 'Rocky' in their 2015 clash, Kamaru Usman recognizes that he will need to make some minor adjustments, but for the most part, it'll be just another day at the office on Saturday.
"There are minor adjustments I have to make," Usman said. "But whenever you go into a fight, there's a lot more going on than what the public can see. There's a lot that I have to battle through just to make it to the fight. But that's why I think I've been successful – because if I don't put myself through the fire, then I don't feel as confident knowing that I can deal with anything being thrown at me once it's time for real.
"I've never been in this position, but I know that mentally, nothing has changed for me. This is the same guy that I beat up before. He's still going to be the same guy. I have to remind him who he is right away. … When I fight guys, I fight their heart because I want to break their heart. I want to break their spirit and break their soul."
Leon Edwards has been understandably riding high since his highlight reel-worthy knockout, but Usman has every intention of reminding him what happened during the first 24 minutes of their UFC 278 contest, not to mention his 2015 victory.
"It's going to be a little bit more difficult this time," Usman said. "In his head, he forgot about the four rounds before the kick. He forgot that I was taking his soul, so I have to remind him that I'm someone who took his soul twice."