Justin Gaethje promises 'Car crash for the ages' in UFC 291 rematch with Dustin Poirier: 'One of us gotta go'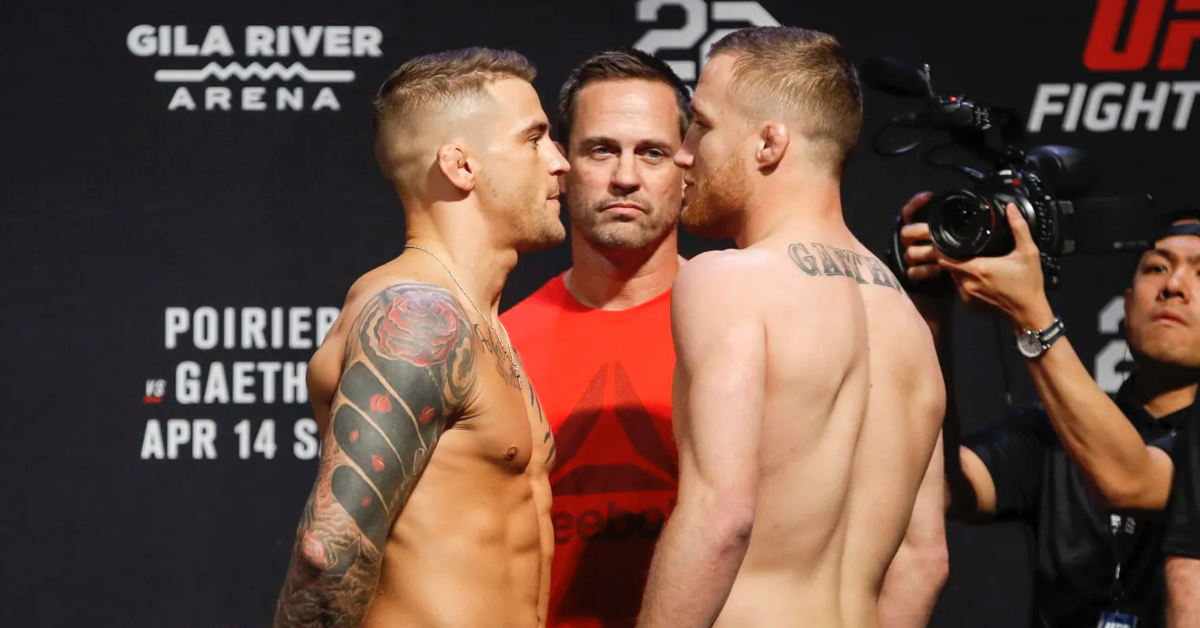 Ahead of his upcoming BMF title rematch with fellow former interim lightweight champion, Dustin Poirier at UFC 291 this weekend, fan-favorite veteran, Justin Gaethje has promised a "car crash for the ages" in their Salt Lake City rematch.
Gaethje, who makes his second Octagon walk of the year this weekend in Utah, looks to avenge a 2018 knockout loss to Poirier, most recently landing a close, majority decision win over Rafael Fiziev in the pair's UFC 286 co-headliner back in March in London.
As for Poirier, the current number two ranked lightweight contender, has been sidelined since he featured on he main card of UFC 281 back in November at Madison Square Garden, defeating common-opponent, Michael Chandler in a third round rear-naked choke victory. 
And this weekend in Utah, the pair draw each other for the second time in their Octagon tenure, attempting to mint themselves as just the second symbolic BMF championship holder in the history of the UFC, following Jorge Masvidal – who will be in attendance to strap the title around the eventual winner at UFC 291.
Justin Gaethje expects "car crash" clash with Dustin Poirier at UFC 291
According to Gaethje, who claimed ahead of his re-run with Poirier, that he has multiple routes to success against the Lafayette striker, a car crash is guaranteed in this weekend's lightweight rematch.
"This is entertainment," Justin Gaethje said on the UFC 291 Countdown show. "This is an entertainment business and that is the fight you want to watch. This is a car crash for the ages."

"I'm going to go in there and play a 50-50 car crash match and one of us got to go," Justin Gaethje continued. 
Along with Gaethje's long-awaited rematch with Poirier, UFC 291 also features a massive light heavyweight title-eliminator between former champion, Jan Blachowicz, and the returning former middleweight titleholder, Alex Pereira.