Jose Aldo's first boxing bout confirmed for February 10 in Brazil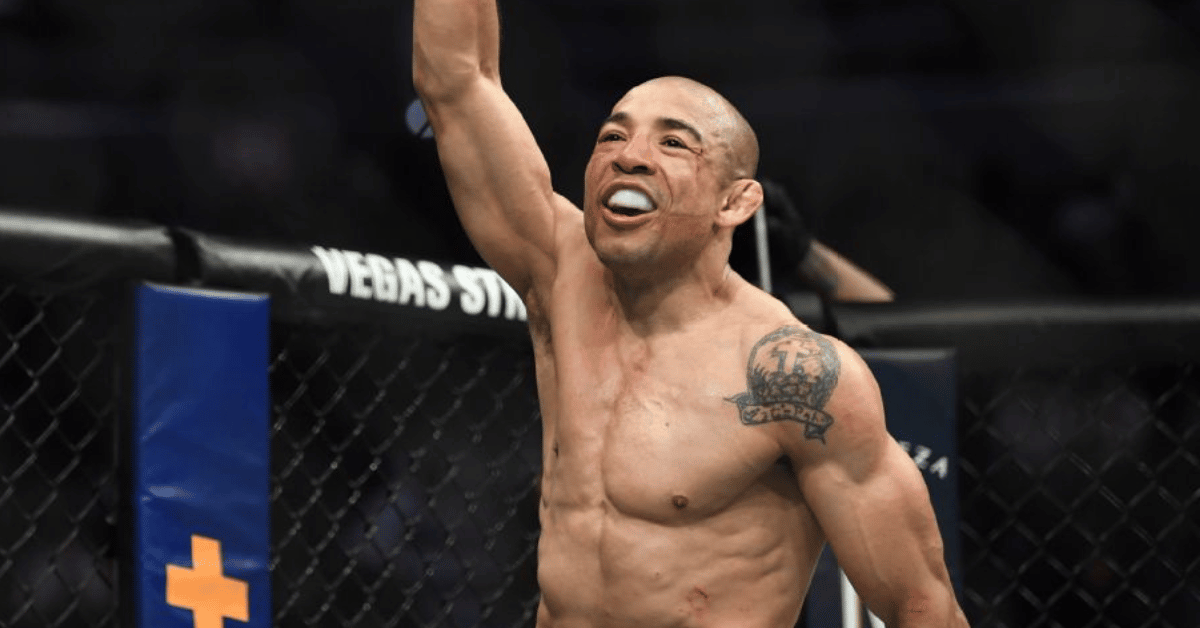 The all-time MMA great Jose Aldo will be soon stepping into the boxing ring after his retirement from the UFC.
It has been confirmed through social media and multiple other sources that Jose Aldo will be making his professional boxing debut against Alberto Emmanuel Zambrano at Shooto Brazil Boxing on February 10. Fans will be able to enjoy the match live on UFC Fight Pass.
Alberto Emmanuel Zambrano is a boxer from Argentina with a 0-3 professional record with his most recent bout being in November 2020.
Hall of Fame career Jose Aldo
Brazil's Jose Aldo is an all-time great in MMA. The 36-year-old fighter was inducted into the UFC Hall of Fame just earlier this month at UFC 283 in Rio de Janeiro.
Aldo was merely 21 years old when he made his debut in the WEC. The Brazilian Muay Thai striker would earn five consecutive TKO wins and then a shot at the WEC featherweight title. He then stopped reigning champion Mike Thomas Brown (Current American Top Team coach) via TKO in round 2.
After Aldo battered Uriah Faber for five rounds, the UFC would absorb the lighter-weight division into their organization. He would then have an unbeaten streak having defended his world title in eight consecutive bouts. In a blockbuster event, he lost his throne to Conor McGregor.
Later on, he would recapture UFC featherweight gold, and then eventually fight for a UFC bantamweight championship. Jose Aldo spent his 14-year-long career either as a champion or ranked in the top five.