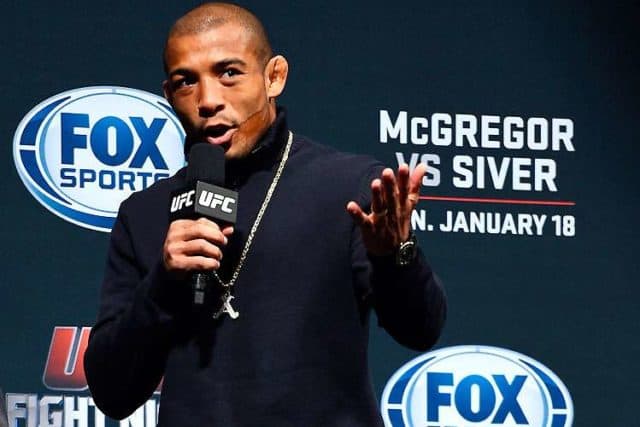 Conor McGregor's hype is at an all time high, but how can everyone overlook the champion Jose Aldo? The UFC does a great job of marketing, but how can you have the P4P number 1 as the underdog?
UFC featherweight champion Jose Aldo takes on his bitter rival Conor McGregor at UFC 194, to end what has been a year long feud with his Irish counterpart. After 'The Notorious' won the interim belt against Aldo's replacement Chad Mendes at UFC 189, the opinion that McGregor would topple Aldo grew even more common.
That's not to say that the Vegas oddsmakers didn't have Aldo as the underdog the first time around either, because they did. 'The Notorious' hadn't cracked the top five yet and the bookies were already calling it a day for the P4P king.
Once the rematch was announced, McGregor again opened as the favorite in the betting lines, as mentioned, over the consensus best active fighter on the planet, weight regardless. So what's the story?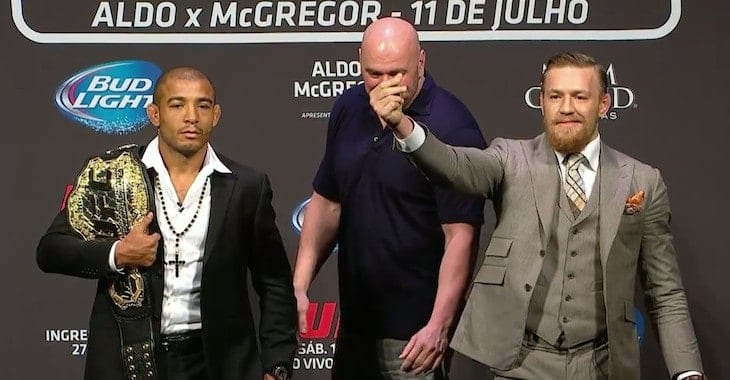 Is the weight of the UFC's apparent rift with Aldo being reflected in the odds? It's a known fact (see Kelvn Gastelum's paid weight cutting courtesy of the UFC) that the promotion will put money in to the personal development of popular or more favored fighters, and of course 'Scarface' does not fall in to that category.
This is mainly due to Aldo's outspoken opinions over the Reebok deal, sub standard fighter pay, favoritism and potential corruption. We know that the Brazilian champion is not easily fazed, but also it must be incredibly hard knowing that your employers really want you to lose, and mainly for monetary reasons.
Just look at the UFC store's recent tee shirt labelling Conor McGregor the featherweight champion. OK, yes, they also called Ryan Bader the heavyweight champion, but the irony in the championship tee, given current circumstances, is not lost.
Skip to page 2 for further speculative theories…
If you enjoyed this story, please share it on social media!