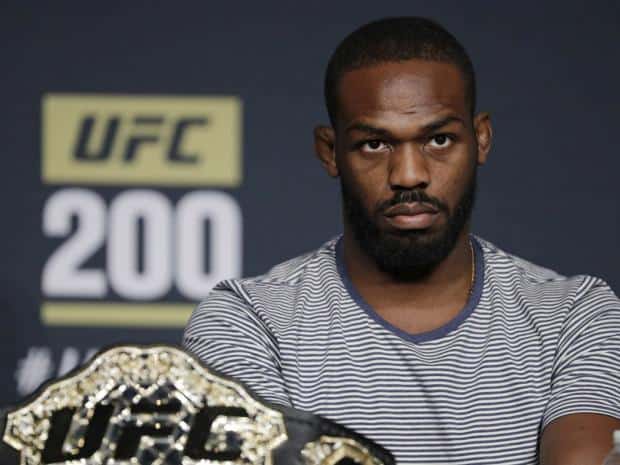 The Jon Jones saga continues its way down the rabbit hole. After failing a pre-fight USADA test for his UFC 214 title fight against Daniel Cormier, the newest twist is that Jones actually passed a blood test from USADA on the night of UFC 214.
Mind you, that blood test didn't test for Turinabol, an anabolic steroid and the substance Jones popped for. So, while him passing a blood test may look like a very positive development, it may be, but only in the sense that it casts an extreme shadow of doubt on the timing and sequence of his passed tests in comparison to his positive one. It does not exonerate him from taking Turinabol in any way at this time, which means Jones is far from out of the water with USADA.
Jones' manager Malki Kawa was encouraged by Jones' previous test results, however, and spoke on the matter on The MMA Hour last week.
"I'm encouraging everyone to go out there and take a look at the tests he passed and the test he failed. It's a three-week window the month of the fight. Jon has passed seven unannounced tests, and the one he's going to fail is the one that's announced? It's weird to me, there's a lot of things here that don't add up, and to the UFC, it doesn't add up.

"The UFC knows. They look at his tests on the 6th and the 7th, and he passed both of those, there's nothing in his system. So for him to start doing steroids, especially the steroid they're saying he took, he would've had to have been doing that steroid for awhile for it to actually do anything. He just took it to take it? I mean, to me, there's a lot of issues with this."
There may have been a discrepancy or two, but that doesn't erase the fact that if he is found to have wittingly used banned steroids, Jones shouldn't and won't get the benefit of the doubt due to his past indiscretions. He's already been stripped of the belt before for a similar situation, and even tested positive for cocaine metabolites in the past.
At this point, many feel one single red flag is enough to assume the absolute worst even if Jones is owed full due process, and even though he is, it's tough to not assume the worst from "Bones" even if it hasn't been officially adjudicated yet.
Kawa is nobly defending his client and has done so since the story broke. But Jones and his team have always had some oddball excuses for his failed tests. One was that he took "dick pills" like Cialis that supposedly contained banned substances Clomiphene and Letrozol and lead to his forced withdrawal from his UFC 2– rematch with Cormier.
So to give Jones the benefit of the doubt would mean to ignore all his past blunders and your own intuition. Jones looked incredible in his knockout victory over Cormier, a man who had never been finished, at UFC 214. It's sad to now understand perhaps some of the reasons behind that amazing performance. Some of it is Jones, no matter how you cut it. The man is an MMA savante and could easily win without taking steroids.
So don't hold your breath on Jones and this convenient blood test changing the inevitable, at least not quite yet. It is definitely puzzling, yet if history has shown us anything, Jones could easily be stripped of his championship and suspended for two to four years.
Cherish those moments he blessed us with in the cage, indiscretions be damned. Because something tells me we may not be seeing them again for a long time.
If you enjoyed this story, please share it on social media!