Jon Jones receives ESPYs nomination as 'Best Comeback Athlete' following historic title win at UFC 285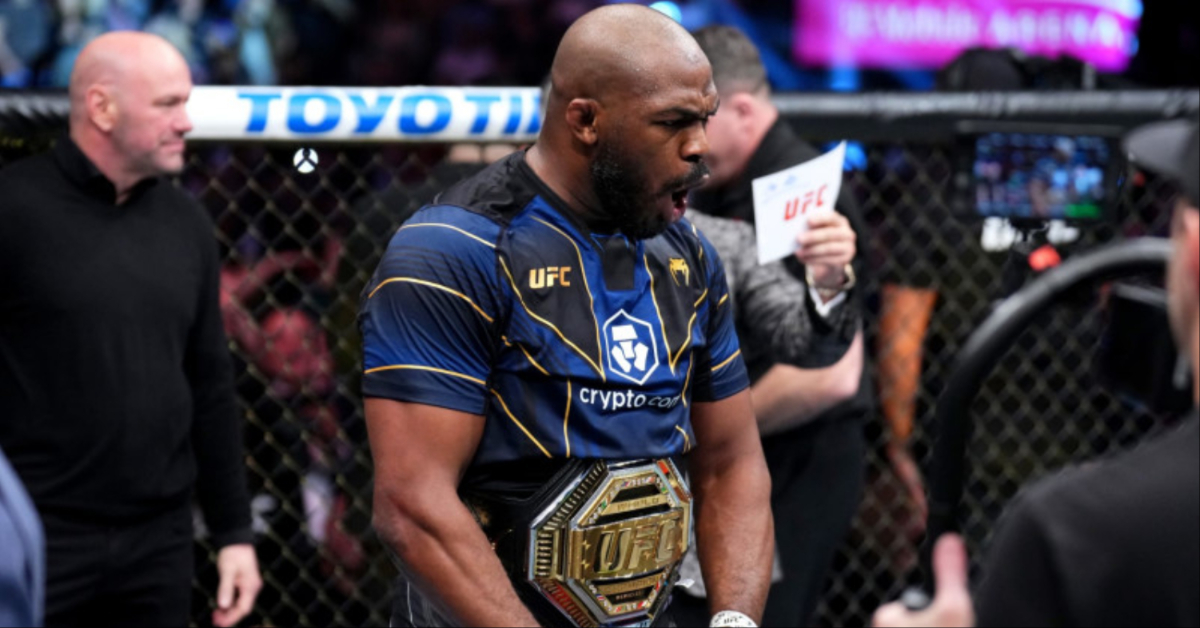 Off the back of a stunning three year hiatus snapping return at UFC 285 back in March, undisputed heavyweight champion, Jon Jones has received a nomination for an award at next month's ESPYs in Las Vegas, Nevada – in the category of 'Best Comeback Athlete'
Jones, a former undisputed light heavyweight champion, managed to mint himself as the undisputed heavyweight champion earlier this year at UFC 285, turning in a spectacular finish in the division's vacant title fight.
Taking on former interim heavyweight titleholder and the current number one ranked contender, Ciryl Gane, Jones submitted the Frenchman inside the opening round, latching onto a guillotine choke, lifting vacant heavyweight divisional spoils.
The win came as Jones' first at the heavyweight limit – in his divisional bow, no less, having been sidelined through a three-year-plus hiatus since February 2020. 
Yet to be booked for his first attempted title defense, Jon Jones has, however, been nominated for an ESPY award at next month's ceremony during International Fight Week – in the category of 'Best Comeback Athlete'. (H/T Marc Raimondi) 
Linked with a return to the Octagon before the close of the year, Jones has been earmarked to take main event billing at a planned UFC 295 pay-per-view card in November at Madison Square Garden, as he draws heavy links to a title fight with the returning former two-time division champion, Stipe Miocic, as well as the surging Russian knockout artist, Sergei Pavlovich. 
Jon Jones confirms plans to likely retire following his first title defense
Weighing up his future in the sport beyond his premiere heavyweight title defense, Jones has spoken openly about the likelihood that he calls time on his combat sports tenure off the back of his next Octagon walk.
"You know, I feel like the Stipe (Miocic) fight will be plenty for me," Jon Jones told Fox Sports during a recent interview. "I don't have much to prove after beating Stipe Miocic. I've been in the game for a long time, and in fighter years, I'm an old guy. I've been training for a long time, been in the game for a long time. Got some small injuries, and I really just want to be around – be around for my family, I wanna be around for my kids, I wanna be able to play with my kids. And have a good head on my shoulders, and joints that work."

"I could see it coming to an end really soon," Jon Jones explained. "And I'm happy with that, I'm really proud of my career."