If former UFC champion Jon Jones wants to get off easy for his latest run-in with New Mexico police as he expects to, the content of a recent video of the incident won't help his cause.
After news of Jones being ticketed for drag racing and four other different offenses was broke by the fighter himself on today's episode of The MMA Hour, MMA Fighting has obtained a police video of the traffic stop last Thursday night, where he said that he said a few things he regretted, and indeed he wasn't fibbing about that.
In fact, "Bones" went on to further his reputation as a villian by calling the officer who pulled him "a f***ing liar' and a 'pig.'
Check it out:
But that was far from all Jones said, as the whole interaction could have the troubled former champion in some hot water given that he's still on probation for the Albuquerque hit-and-run that ended with him being stripped of his title and suspended by the UFC last year.
Read on to the next page to see the transcript of the heated discussion….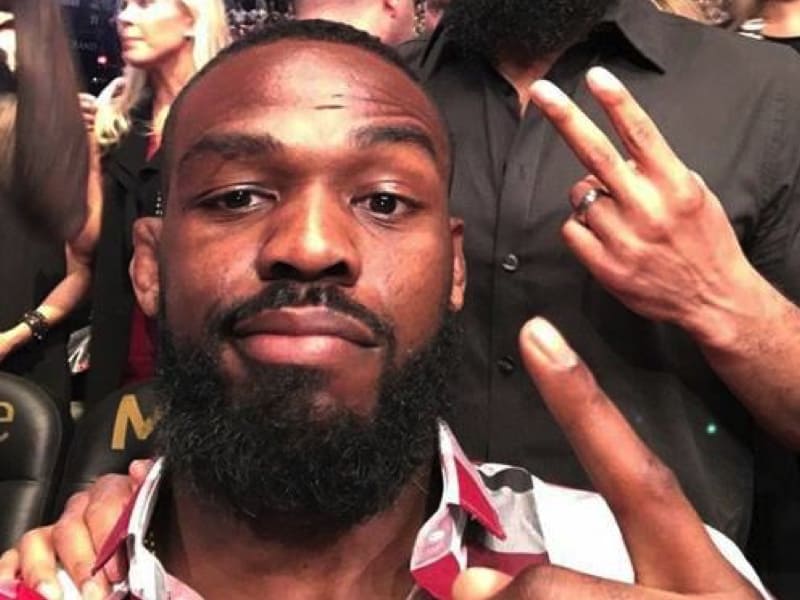 After he threw the aforementioned names the officer's way, Jones continued on with his argument, something that may not be the best idea considering his concerning number of run-is with the law.
Read the transcript right here courtesy of TMZ:
Jones: "You're despicable."
Cop: "I feel the same way about you sir."
Jones: "Calling my lawyer, to ask him about this paper work. I'm sure I have the right to do that, buddy … f**kin' liar. I can't believe you."
Cop: "Well believe it, cuz I'm not joking."
Jones: "For no reason. F**king with me for no reason. What's your name?"
Cop: "Officer Brown. It's on your ticket, sir."
Jones: "Can't f**king believe you. You're ridiculous."
Cop: "Just doing my job."
Jones: "No, you're not just doing your job. You're f**kin' picking this Corvette out for no reason. Blaming me for all this sh*t that you know isn't true."
Jones: "You're ridiculous … I used to really respect … f**kers like you."
Cop: "You'd rather I just turn my head and let you be a nuisance to the citizens?"
Jones: "I am not a nuisance to the citizens."
Cop: "I have sworn to protect the citizens from people like you, Mr. Jones. Please don't dig around in your car."
Jones: "I was looking for a pen. Give me the f**king sh*t. Can't believe you. Ridiculous."
Cop: "Well believe it. Cuz it's the truth, sir."
Jones: "Ridiculous. You're a f**king liar. Good luck trying to prove that I was speeding because you know that I wasn't."
Ouch. It's certainly not a good look for the frequently troubled No. 1 pound-for-pound fighter in the world, who's claimed to be sober and focused on nothing else than reclaiming the title he never lost from Daniel Cormier when the two finally face off again in the main event of April 23's UFC 197.
But Jones has to tay out of trouble until then, something he hasn't been able to do even with an absolutely massive amount of both stardom and money to be lost for nothing. Will he make it to UFC 197?