Daniel Cormier defends UFC rival Jon Jones: 'He ain't afraid of Francis Ngannou, not at all'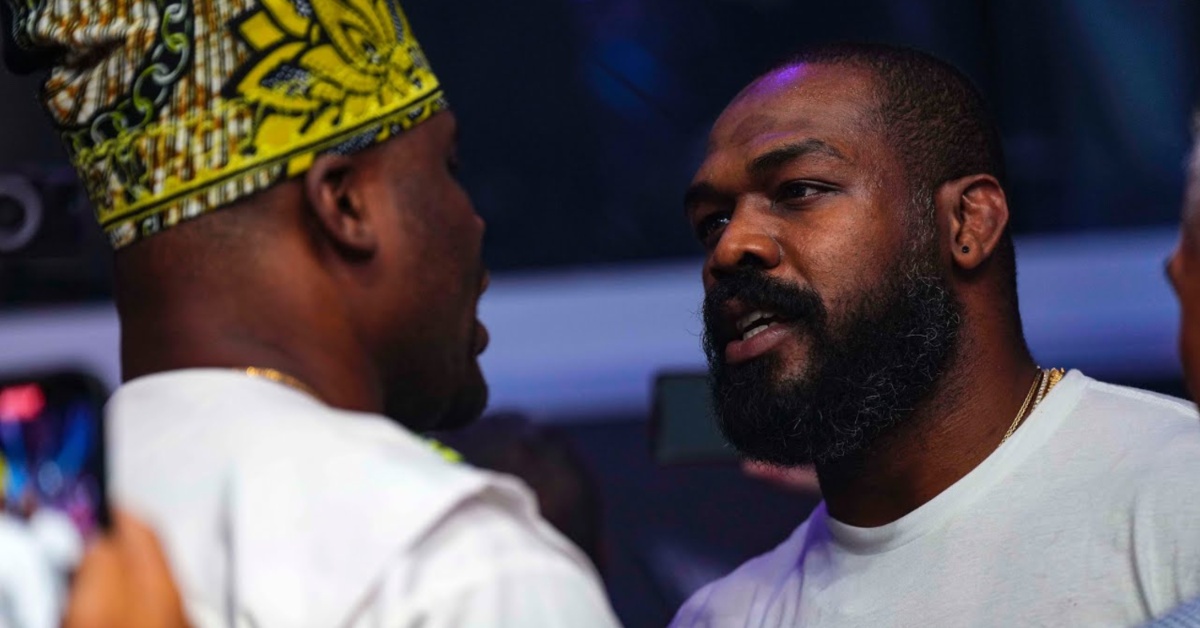 Off the back of their recent run-in at PFL 5: Regular Season over the course of last week, former duel-weight champion, Daniel Cormier has defended his former opponent, current UFC heavyweight champion, Jon Jones, claiming he is in no way intimidated by former titleholder, Francis Ngannou.
Sharing a tense face-off at PFL 5 last week, Ngannou, who recently penned terms on a multi-fight deal with the Peter Murray-led PFL (Professional Fighters League), appeared at an event hosted by the promotion last week, squaring off with the above-mentioned, Jon Jones – with the two linked with an eventual showdown for years prior to Ngannou's departure from the UFC back in January.
Completing his contractual obligations with the UFC back in December of last year officially, Batié native, Ngannou officially departed the promotion at the turn of the year, and subsequently inked terms with the PFL.
Daniel Cormier claims Jon Jones has no fear of Francis Ngannou
Sharing his thoughts on his tense showdown with Jones, in which both men played up a fight, albeit highly unlikely, Ngannou's presence has been shot down by former undisputed light heavyweight champion and UFC Hall of Fame inductee, Cormier.
"Here's one thing I took from that, honestly," Daniel Cormier said on an episode of DC & RC. "I watched them come up to each other and Francis (Ngannou) ain't afraid of nobody. He's one of the baddest men on the planet. But as Jon's (Jones) grabbing him, touching his arm, and he's talking to him, something changes in him whenever they're face-to-face. When Francis starts talking about being the king of the world, Jon said, 'I've always been the king. I've always been the best.' When you look at his facial expression, I've seen that before."
"When him and I would come into our interactions and we were arguing, both of us had this idea that 'I am the best,' Nothing is gonna change that," Cormier continued. "And I could see that wash across his face with Francis and he told him. It showed me in that moment that Jon Jones ain't afraid of Francis Ngannou. Not at all."