Ex-UFC ref 'Big' John McCarthy comments on legality of Justin Gaethje's brutal head kick KO at UFC 291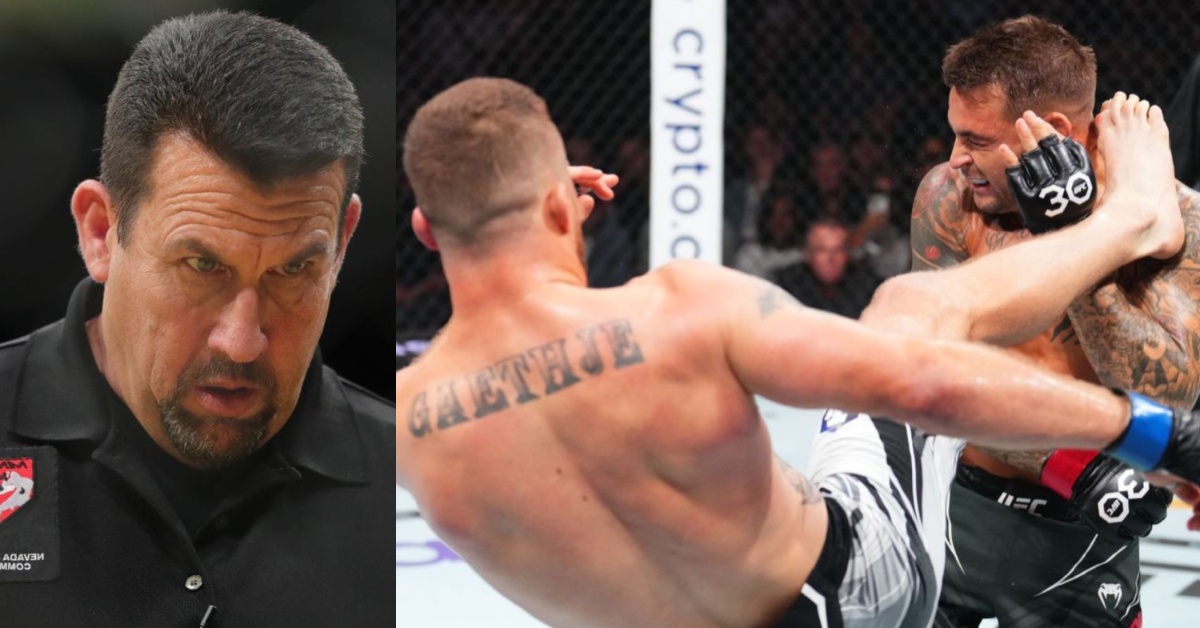 Former referee 'Big' John McCarthy has weighed in on the legality of Justin Gaethje's stunning second-round head kick KO against Dustin Poirier at UFC 291.
On Saturday night, Gaethje gave fans a sequel to last year's 'Headshot, Dead' moment by delivering his own jaw-dropping finish against lightweight rival Dustin Poirier. 'The Highlight' was the toast of the town following his highlight-reel-worthy finish, getting some attention from former opponent Michael Chandler and Irish megastar Conor McGregor. Gaethje also left the Delta Center as the promotion's newly designated baddest motherf*cker in the game.
But as the dust began to settle, some fans came out questioning whether or not Justin Gaethje's head kick finish was actually legal. On Twitter, one user, in particular, noted that Gaethje's foot appeared to wrap around and tag the back of Dustin Poirier's head, making it an illegal strike.
"I'm not advocating for anything to be done about it but I watched back Gaethje's headkick KO & it solely landed on the back of the head/neck of Poirier which put him to sleep," MMA Joey wrote on Twitter. "It's clear as day in the replay. Could this in any universe be used to appeal the loss? #UFC291"
John McCarthy Confirms Justin Gaethje's 'Headshot, Dead' Sequel Was Perfectly Legal
While the clip shows Gaethje's foot hitting more of Poirier's neck rather than his head, it immediately had fight fans questioning whether or not Poirier could make an appeal with the athletic commission.
Enter long-time UFC referee 'Big' John McCarthy, who provided his insight on the devastating knockout blow.
"Well the shin didn't land on Dustin's chin," McCarthy wrote. "It landed on Dustin's arm which was driven into the head and jawline by the shin. The foot wrapping around towards the back of the head is totally legal."
With his victory at UFC 291, Justin Gaethje will now turn his attention toward adding another title belt to his collection. Specifically, the lightweight title that currently resides with Dagestani destroyer Islam Makhachev. In October, Makhachev is set to defend his title against former champion Charles 'Do Bronx' Oliveira at UFC 294. The winner is now expected to face Gaethje in early 2024.