Joe Rogan Has Very Interesting Opinions On Cris Cyborg, Gabi Garcia & Fallon Fox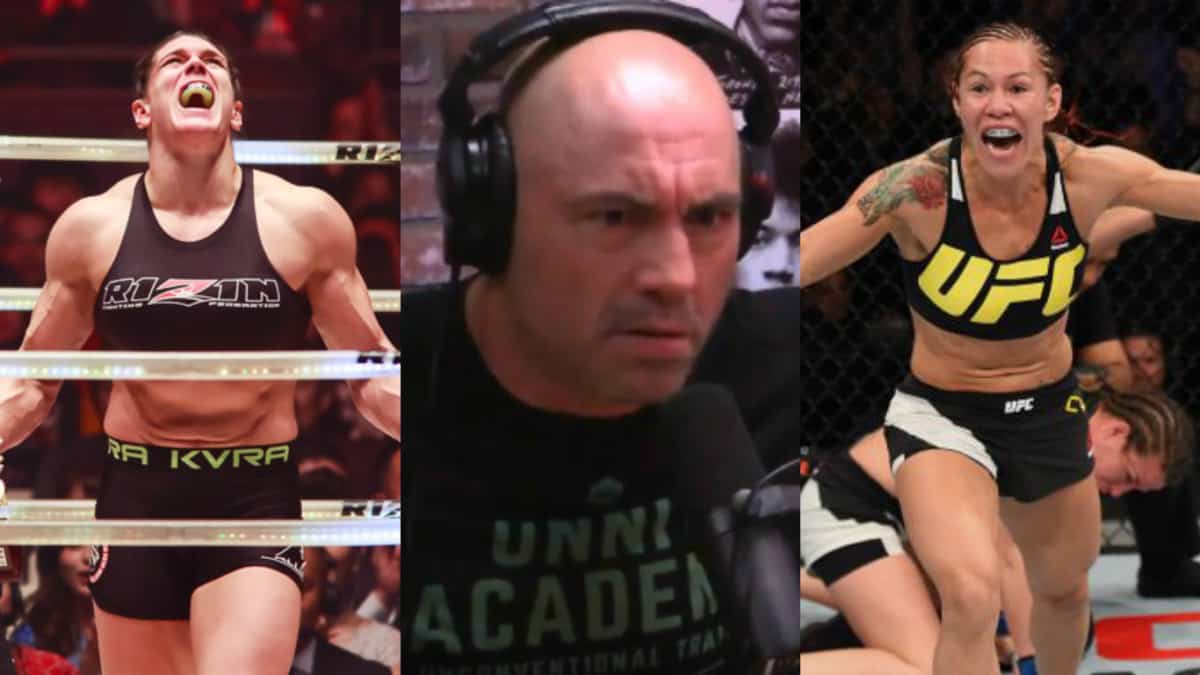 Can of worms, meet Joe Rogan…
UFC color commentator Joe Rogan is one of the most knowledgeable and well versed characters in all combat sports. His time calling fights for the promotion has seen Rogan go from a fresh faced stand up comic who worked for the UFC, to a more recognizable face than many fighters. During his podcasts aptly titled 'The Joe Rogan Experience,' we get to not only here some very interesting opinions on UFC and mixed martial arts, but also current events.
One thing that makes Rogan's take on the fight game so unique is that he has so much more access than anyone else in the media. He's been there for some truly crazy moments in MMA history, and often tells some seriously entertaining tales about his experiences. Many subjects were on the table for Rogan's mst recent podcast, including Stipe Miocic's KO win over Fabricio Werdum, the time Randy Couture beat up Brendan Schaub, and then the slightly more controversial issues of TRT, Fallon Fox, the transgender MMA fighter, and more. We've got the transcripts for you, followed by the full podcast episode, enjoy!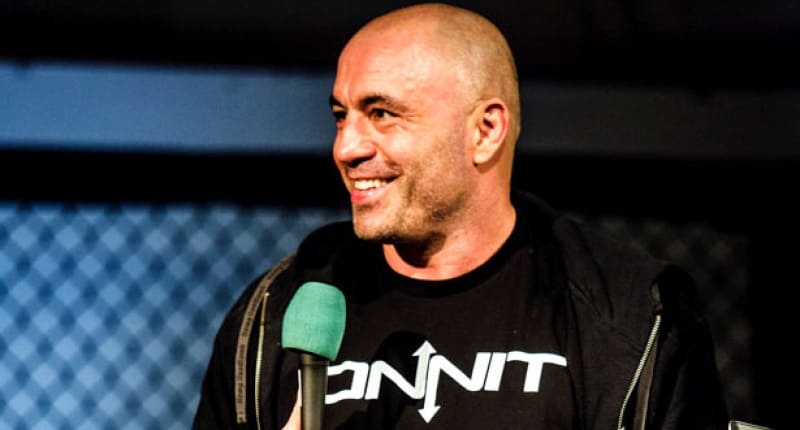 After the madness of UFC 198 this past weekend, Joe Rogan firstly discusses why he thinks Fabricio Werdum got knocked out by Stipe Miocic:
"He didn't fight smart, he got tagged. If you watch the stoppage he got tagged right before he rushed in. He got tagged, he moved forward making his advances, he got tagged with the right hand, then he ran in and he was already on queer street and he got knocked the f*ck out. The way Stipe did it was a work of art, it was like Anderson Silva against Forrest Griffin. It was better, he got cracked, that's how Aldo got knocked out against McGregor, it makes the punch harder when the guy charges in. Stipe has big power, but he fights technically and economically. He does things very correctly."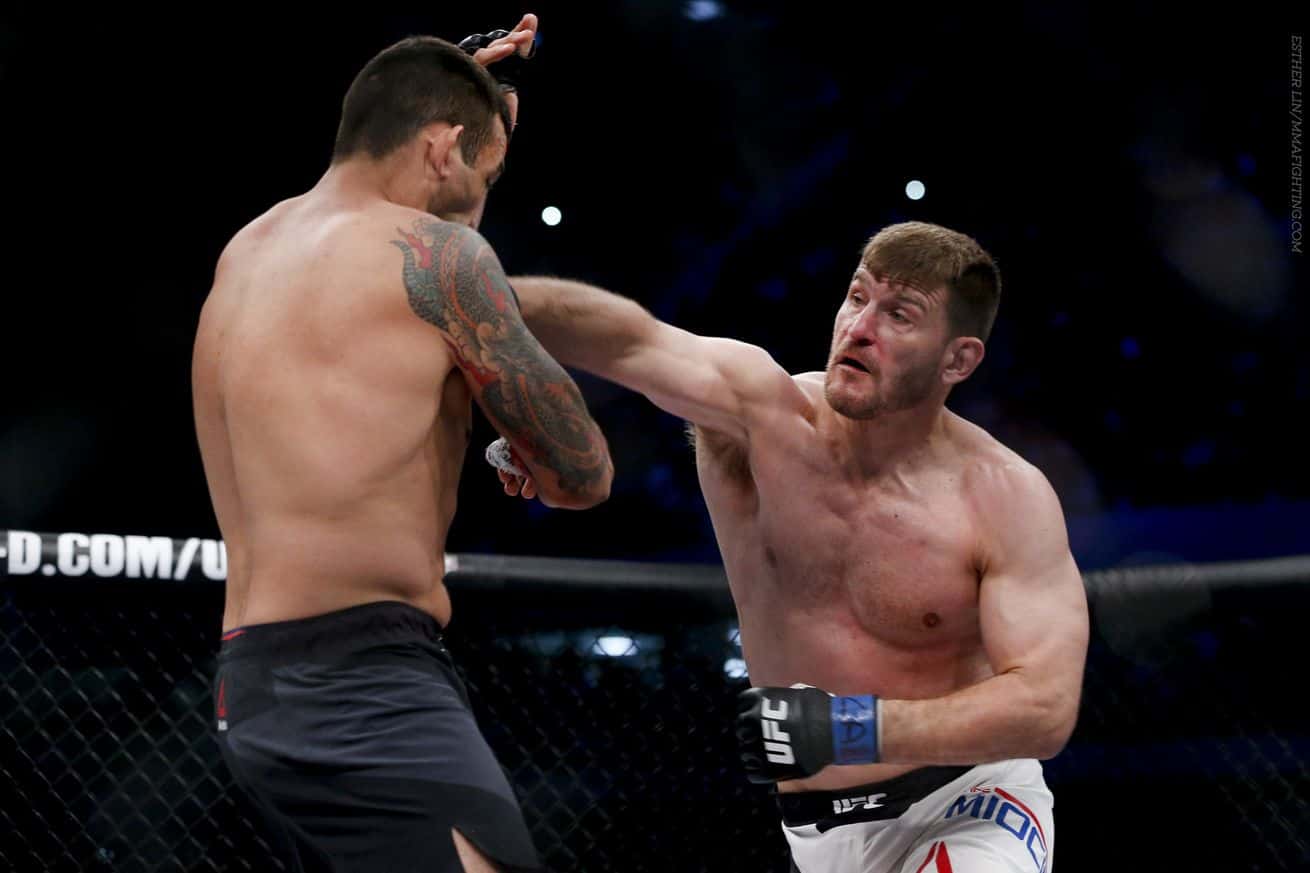 It certainly was a masterful performance by Miocic, but the subject then turned to transgender fighter Fallon Fox, a topic that was hotly debated when it first arose years back. Rogan makes some very interesting statements, bringing Rizin FC combatant Gabi Garcia in to the discussion.
Skip to page 2 for Joe Rogan's opinion on some very taboo topics…
continue…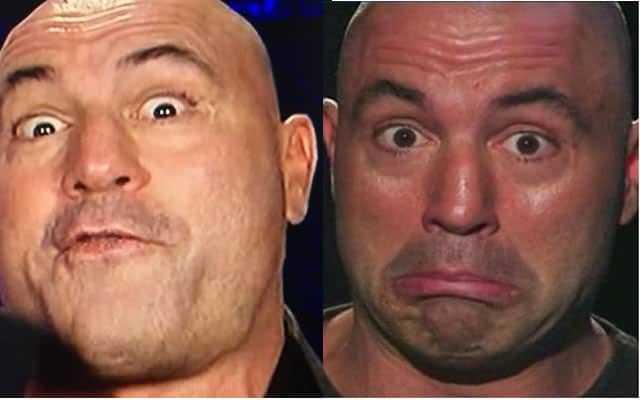 Joe Rogan on Fallon Fox, women who use male hormones…
"I definitely think there's a transgender spectrum, I think there's people you wouldn't even notice, then there's people that look a lot like men, and want to identify as women. People are going to be scared of that. There are a lot of sexual predators out there that aren't transgender, and people don't want dudes like that putting on a dress and going in to the women's toilets."
"How fluid is gender? We are in to some weird semantics now, we need to really define this before you just let some guy get in a dress and go in to a woman's changing room. You don't even have to be taking hormones, you can just identify as a woman and then go in to women's changing rooms. We are talking about men who take advantage on the law, this isn't a slight on transgenders."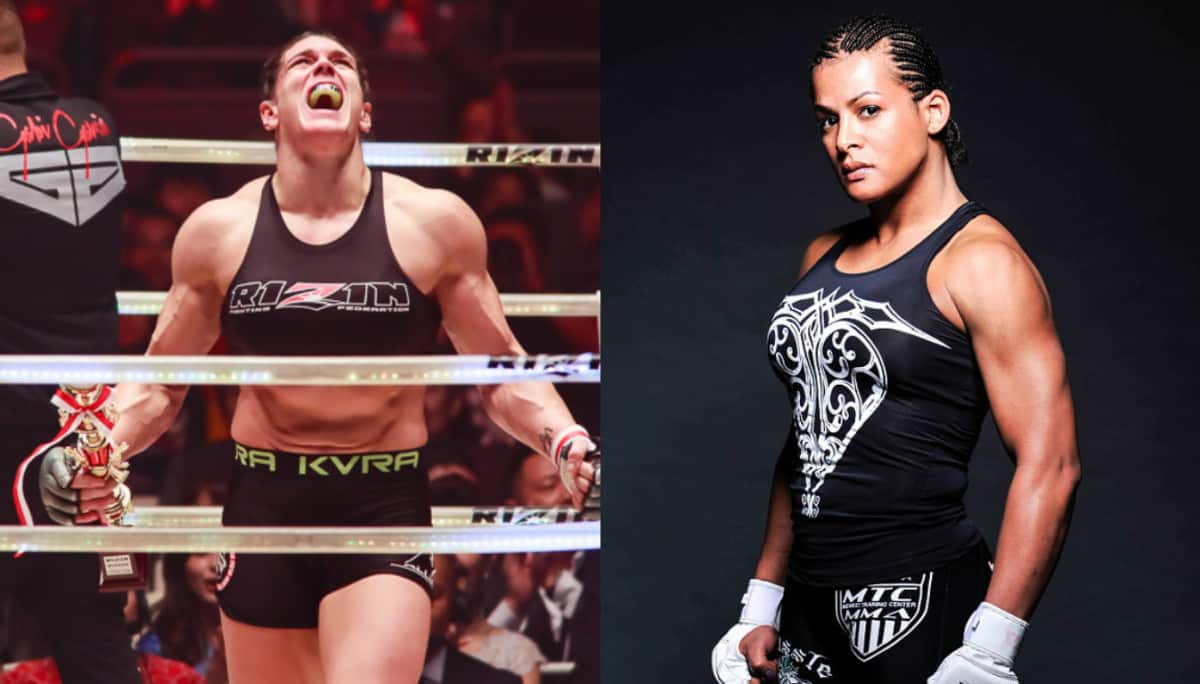 "How do you define? Is it just a case of a penis or a vagina? I read this article the other day about a guy, he's not on hormones, he has this hug beard and he wears a dress and identifies as a woman, and he wants to be able to use women's bath rooms. Someone will say that's a woman, and you should say she's a woman."
"This was a big part of the Fallon Fox debate, she became transgeder, and then fighting women and saying she's a woman. Then it becomes more of a scientific and sociological issue than a scientific issue. There's a bunch of differences (in terms of Fox's frame). There's the skeleton, reaction time, the shape of the hips, power. But then again, what do you do about someone like Gabi Garcia, who's clearly taking male hormones."
"Where does that fit in? If you are fighting against women who are taking nothing, but you are taking male hormones, where is the line? Where's the line where you are taking enough male hormones that you become a f*cking dude?! If you look at Chastity Bono, now she's Chaz, she took a bunch of male hormones and it turned her in to a dude, right? We all agree she's a dude, is Gabi Garcia on more or less than her?"

""One thing that's for sure about Cris Cyborg, is she trains very, very hard. She apparently runs six miles a day, trains like a beast, and her coach says she has an insane work rate. That said, there are many theories on how she got to look how she does. In her first fight she didn't look like that. What we do also know is that she failed a drug test."
Can of worms officially opened.
For the full conversation on Fallon Fox, Cris Cyborg and Gabi Garcia, skip to the 50 minute mark of the video. Rogan, Brendan Schaub and Bryan Callen also talk about Vitor Belfort's physique and many other current topics.