The UFC's long standing color commentator Joe Rogan is not afraid to speak his mind. This time he's discussing Ronda Rousey and CM Punk with MMA legend Bas Rutten…
Joe Rogan has seen many eras of the UFC come and go during his time as color commentator. The stand up comedian and podcast host has watched champions rise and fall, and numerous historic moments in mixed martial arts from just feet away in his commentary position. With experience in kickboxing competition and some high level grappling too, Rogan is a knowledgeable character and well placed to critique what goes on in the octagon.
One such historic moment that Rogan was privy to was the UFC 193 main event between Holly Holm and Ronda Rousey. 'Rowdy,' at the time, was experiencing levels of hype that were unseen with all her predecessors. She was the biggest pay-per-view draw, and the UFC marketed her to their full abilities, including promo videos that were more akin to a Hollywood movie trailer. As it turned out, the promotion's trip down under to break all records at the Etihad stadium didn't quite turn out as everyone had expected.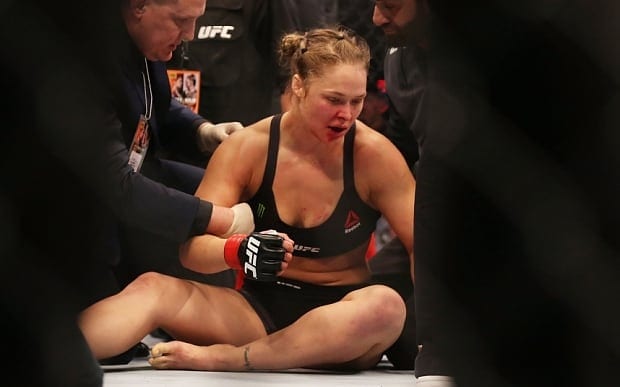 Rousey was catastrophically dethroned by Holm after suffering a nasty beating, followed by a fight finishing highlight reel head kick KO. This was just the beginning of her woes, as 'Rowdy' would become the subject of a fierce wave of online hate from fans the world over. She would later claim that she'd considered suicide in the aftermath of her first pro loss. Once again, Joe Rogan was on the front line to witness this game changing moment, and he told Bas Rutten during his most recent JRE Podcast exactly what he felt went wrong for 'Rowdy' in Australia:
Joe Rogan:
"I know that after the fight, that night, she was devastated. That was a brutal knockout, and it was just a fight where nothing worked. She went after Holly, she tried to bully her, but Holly just had great footwork and movement. The way she would counter as Ronda moved in, the kickboxing, Holly has the best footwork and movement in all women's MMA. The way she countered Ronda, and Ronda's bulldog style she fought with on that night, it just played right in to Holly's hands. That head kick…
Continue the story on page 2…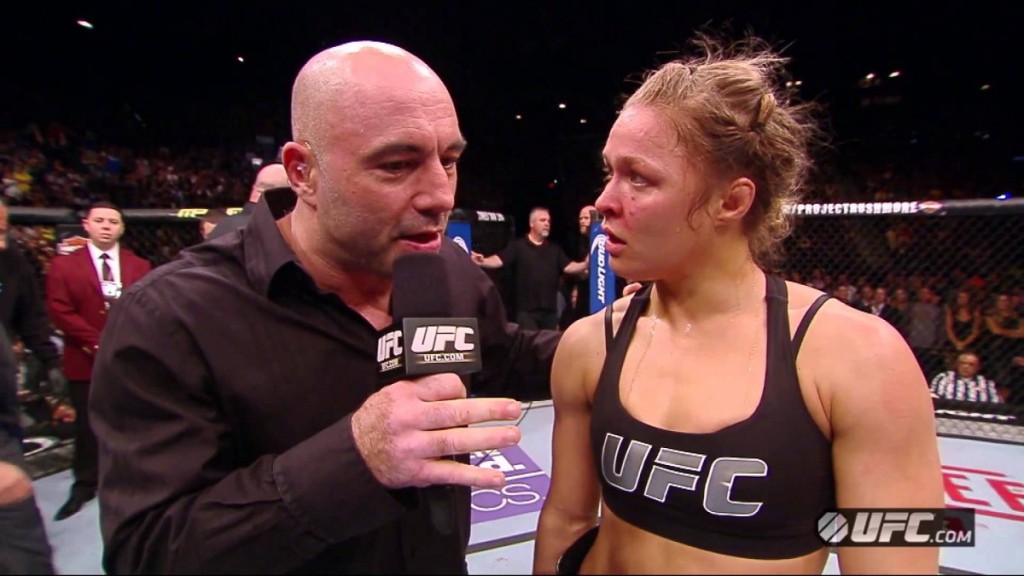 Joe Rogan:
That head kick? ooof! That's the kind of KO that you need a long time to recover from. You might look fine, but mentally, and also the brain itself? That kind of an impact could take a long time to heal, physically."
Bas Rutten:
""I take my words back, you know we were talking about Floyd Mayweather vs. Ronda, and I thought yeah if it goes to the ground it's done. Kenny (Rice) said 'footwork will make sure it doesn't go to the ground. I said 'no, five minutes, five rounds, it's a long time, there will be a clinch one time,' but that's exactly what happened (against Holly)."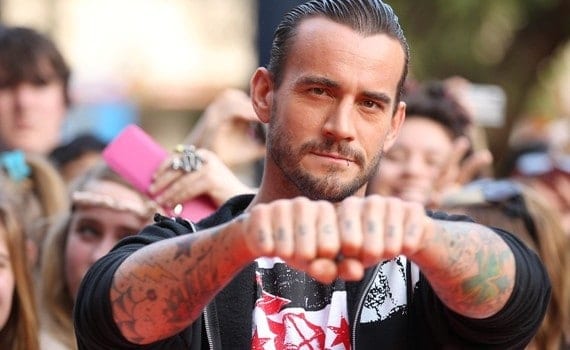 On to the ever popular subject of pro wrestling crossover CM Punk, who finally had his first opponent revealed in the form of welterweight face Mickey Gall. Back surgery has led to Punk's debut being delayed even further, much to the frustration of many of his fans. As far as Rogan is concerned, he isn't very impressed with the whole saga:
"I don't know what's going to happen with that guy. I don't understand this whole thing. Well, I also think it's ridiculous for him to fight in the UFC. I think he should fight in a small organization. Take a fight in a small organization, build yourself up. I have always said that's what should have happened with Brock Lesnar."
Thanks to Bloody Elbow for the transcription of the CM Punk quotes.