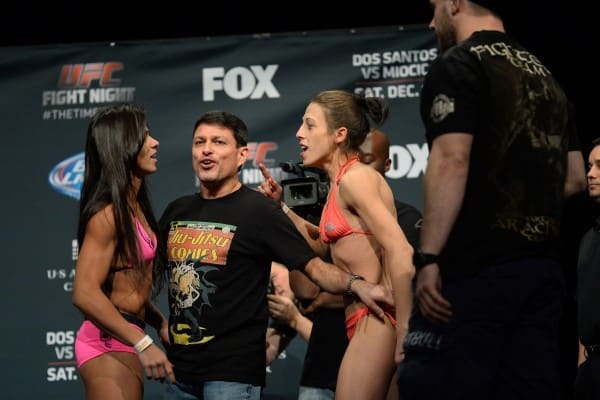 With two dominant stoppages over TUF 20 alums Jessica Penne and Carla Esparza this year, UFC women's strawweight champion Joanna Jedrzejczyk is quickly becoming one of the promotion's most marketable stars.
However, many feel that her reign will not be complete until she faces and beats Claudia Gadelha, the top-ranked Brazilian competitor who took Jedrzejczyk to the limit in a hotly-contested split decision win for 'Joanna Champion' back at last December's UFC on FOX 13. It was a close fight that could have gone either way, with many still maintaining that Nova Uniao product Gadelha did enough to win.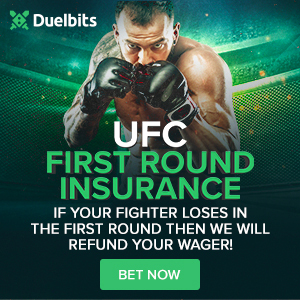 But Jedrzejczyk took home the victory and subsequently went on to become champion, seemingly evolving to an all-new level of excellence in the process. Gadelha, meanwhile, has been out of action after her UFC Fight Night 64 bout with Aisling Daly fell apart due to injury.
For that reason Jedrzejczyk recently told Ariel Helwani that she has become a different fighter while Gadelha, who's generally accepted as the biggest threat to her title, has actually taken steps backward:
"I'm a different fighter right now," she said. "Claudia Gadelha, she takes a few steps back. She hasn't fought for a long time. I'm different now; I'm going to win easy this time. I'm better. Now I know I have KO power, my wrestling is different, getting better and better. I really can play on the ground even better than before."
Yet even with that mindset, Jedrzejczyk is still rooting for Gadelha when she takes on debuting former World Series of Fighting (WSOF) champ Jessica Aguilar at August 1's UFC 190 from Rio de Janeiro so the two can have their rematch:
"I think Claudia is going to win. I would like that."
Gadelha undoubtedly has her hands extremely full with the talented 'Jag,' but if and when she gets a rematch with Jedrzejczyk, it will most likely be the biggest title fight the young and growing UFC women's strawweight division has ever seen. The same could be said for a match-up with Aguilar.
That's only good news for the UFC and MMA as a while, because in a few short months, the 115-pound ladies have certainly made a big impact on the sport when only given the chance to shine in the limelight. Will 'Joanna Champion' reign over the division for some time to come, or will one of her top-ranked counterparts find a way to defeat her?
Photo Credit: Joe Camporeale for USA TODAY Sports