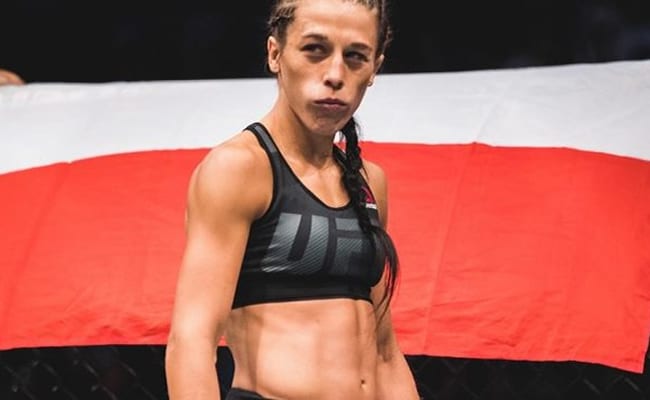 Earlier this month (Sat., September 8, 2018), UFC 228 lost one of its most important bouts for the pay-per-view event from American Airlines Center in Dallas, Texas.
It all went down at weigh-ins the day before the card when former women's flyweight champion Nicco Montano was forced out her first scheduled title defense in the co-main event. Montano had not yet set foot into the Octagon since capturing the title as an unlikely winner on The Ultimate Fighter (TUF) 27 last December.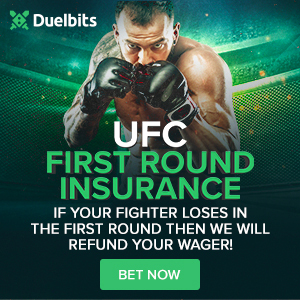 Because of the repeated issues with getting her into the octagon, the UFC made the call to strip Montano of her belt relatively quickly after she missed weighing in before UFC 228. Not many have come to her side in the time since, and one former champion who has been in a similar circumstance is among them.
Former UFC women's strawweight champion Joanna Jedrzejczyk recently likened Montano's miss at this weekend's (Sat., September 15, 2018) UFC Moscow (via MMA Mania) to her own bad weight cut prior to her losing the title against Rose Namajunas at UFC 217 last year. It isn't easy, but the former 'Joanna Champion' said the UFC was right to strip Montano because of what she did:
"Man, I paid the ultimate price, but I was on weight in November 2017," she told media at UFC Fight Night Moscow. "I would do this the same because for me it's a shame, us as fighters, athletes and champions to not be on weight.

"We need real and dedicated fighters and champions in the UFC. The UFC is the best organization in the world. There's no space and time for bullsh**t like this. It was a very hard decision, very tough decision. I believe she is not happy but you must take this job very serious and you must be 100 percent in. Weight cuts are not easy, are not nice. But it's part of our job and you shouldn't complain and you must be on weight when you have to be."
Now that women's flyweight no longer has a champion, top-ranked Shevchenko is thought of as the uncrowned champion – something she was often called even before Montano missed weight.
It's recently been rumored that Shevchenko will meet Jedrzejczyk, whom she's already beaten in Muay Thai three times, for the flyweight title when the former women's 115-pound champion ditches the draining weight cut to strawweight.
Jedrzejczyk cautioned that fans and media members pump the brakes a little, because while she does have an offer out it's not set in stone:
"This fight is not on," she said. "So of course I've got an offer, but we'll see. I'm very open to fight Valentina Shevchenko. I always want to fight the best fighters, and definitely she is one of the top female fighters in the world."
With a scene that can only be described as a mess at women's flyweight, Shevchenko vs. Jedrzejczyk can only be described as by far the best fight the UFC has to offer in the weight class.
Shevchenko has seen two champions back out of fighting her at the last minute in just over a year, so they'd be best served to get it signed as soon as possible.