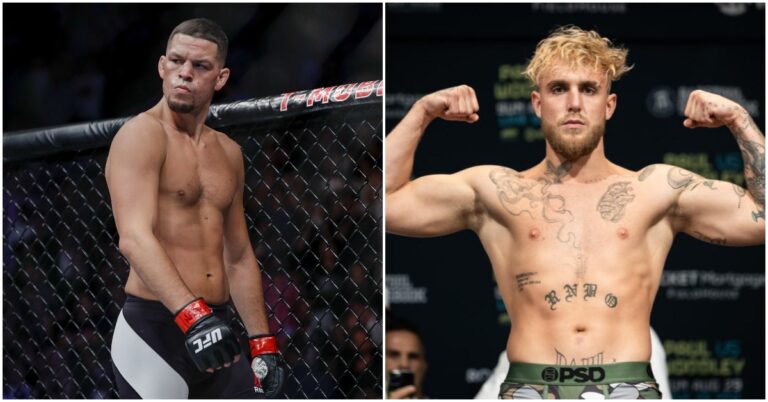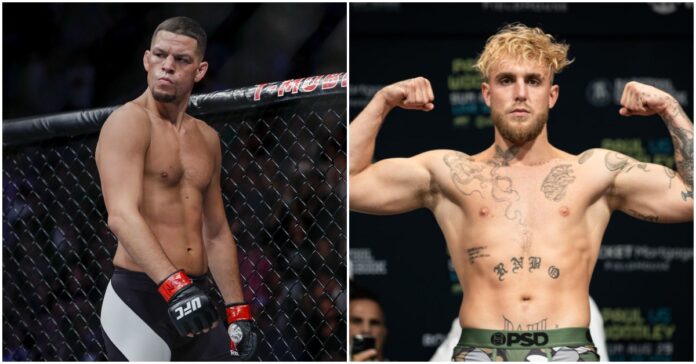 Jake Paul will not try to rebook a fight with Tommy Fury after the Love Island star withdrew from their fight as he suffered broken ribs and a chest infection during camp.
The YouTuber has kept his December 18 fight date and will now rematch Tyron Woodley live on Showtime pay-per-view.
Paul beat 'The Chosen One' by split decision when they squared off for the first time back in August.
If he gets by Woodley once again, Paul is eyeing a fight with Nate Diaz, who will be in attendance this weekend to corner his teammate, Chris Avila.
Ahead of his rematch with Woodley, Paul spoke to media following his open workout about why he invited someone from Team Diaz to be on his undercard.
"Look, I'm not going to say anything but there's a reason for everything," Paul teased when asked about a possible Diaz fight.
"It would probably sell 1.5million pay-per-views."
'The Problem Child' insists he is not overlooking Woodley and is simply trying to "plant seeds" for a future fight with the uber-popular UFC star.
"I always plant seeds for the future," Paul said. "When you are so confident in your ability, there's only one outcome here; I'm going to win, I'm going to look ahead 100 per cent.
"I'm that confident in my preparations, my training, my team behind me, we're going to win the fight so we might as well plan the roadmap moving forward. That's what I've done the whole entire time; calling out big names since the jump."
Jake Paul Shuts Down Tommy Fury Fight Talk
Many fans were looking forward to seeing Paul face off against a real boxer in Fury who boats a 7-0 professional record.
Unfortunately, it appears that ship has sailed despite the fact Team Fury appears keen to rebook the bout in the new year.
"I don't think a fight will ever happen," Paul explained. "I don't want to give him the opportunity. He had his shot – I'd like to see him have to fight 20 more times to even get the same payday he was going get against me. (Transcribed by Mirror Fighting)
Do you want to see Jake Paul vs. Nate Diaz?