Tommy Fury Explains Why He Withdrew From Jake Paul Fight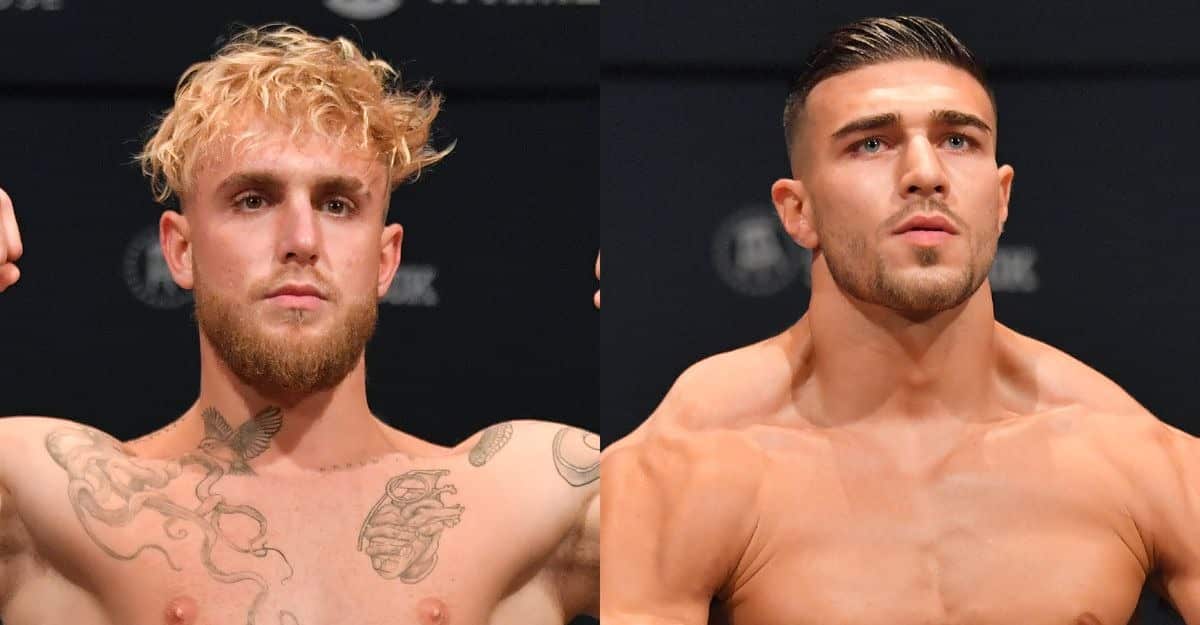 Earlier today, it was confirmed that Tommy Fury had pulled out of his December 18 fight with Jake Paul due to "medical reasons."
The YouTuber took to social media on Monday to confirm Fury's withdrawal and announce that he will face Tyron Woodley in a rematch on the same date.
"The Fury's have pulled out of the fight due to a 'medical condition,'" Paul said in a video posted to Twitter. "I couldn't believe the news at first. It doesn't even seem real. He fumbled the biggest bag of his life, now he'll be watching at home paying me $60 instead of getting paid millions of dollars to fight me.
"When my team woke me up on Friday to tell me Tommy [Fury] was pulling out, I told them I'm ready to fight anyone on Dec. 18. Troy, Trey, Trevor, Travis. I don't give a damn who it is.
"So, as I predicted Tommy Fumbles and Tyron is there to pick it up, stepping in, and contractually he is getting an extra $500,000 if he knocks me out. First time I outboxed him. This time I'm gonna punish him and leave no doubt." (Transcribed by ESPN)
Tommy Fury Says Multiple Health Issues Caused His Withdrawal
Tommy Fury has since released a statement explaining what led to him pulling out of his fight with Paul while also expressing his desire to rebook the bout as soon as possible.
"I am absolutely heartbroken that I have been forced to withdraw from my fight with Jake Paul due to a bacterial chest infection and broken rib," Fury said per Michael Benson. "I really do hope we can get this fight rescheduled in the new year. I want this fight to still happen more than anything."
Do you think we'll see Jake Paul vs. Tommy Fury get rebooked?