'Jacare' Souza: Luke Rockhold Is Afraid To Fight Me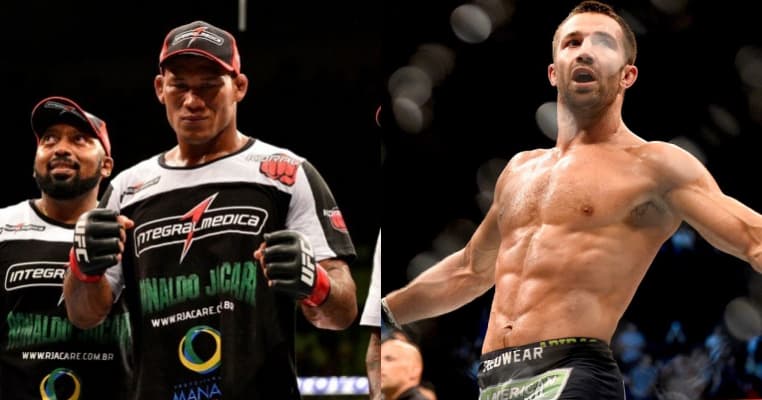 Many may have been scratching their heads when the UFC announced that No. 2-ranked middleweight Ronaldo 'Jacare' Souza will meet No. 14-ranked Tim Boetsch at UFC 208, but Souza is just happy that he won't be sidelined for a period of time that may cause him to get rusty.
Souza recently spoke with MMA Fighting to discuss his upcoming contest with Boetsch, in which he expressed his disappointment in not being able to take on a top ranked opponent at 185 pounds due to a plethora of injuries in the division:
"At least I have an opponent and a fight," Souza said. "Fighters that stayed inactive for a long time don't do well in the end, so I wanted to stay active. My intention was to fight a top contender in the division, but everyone is hurt."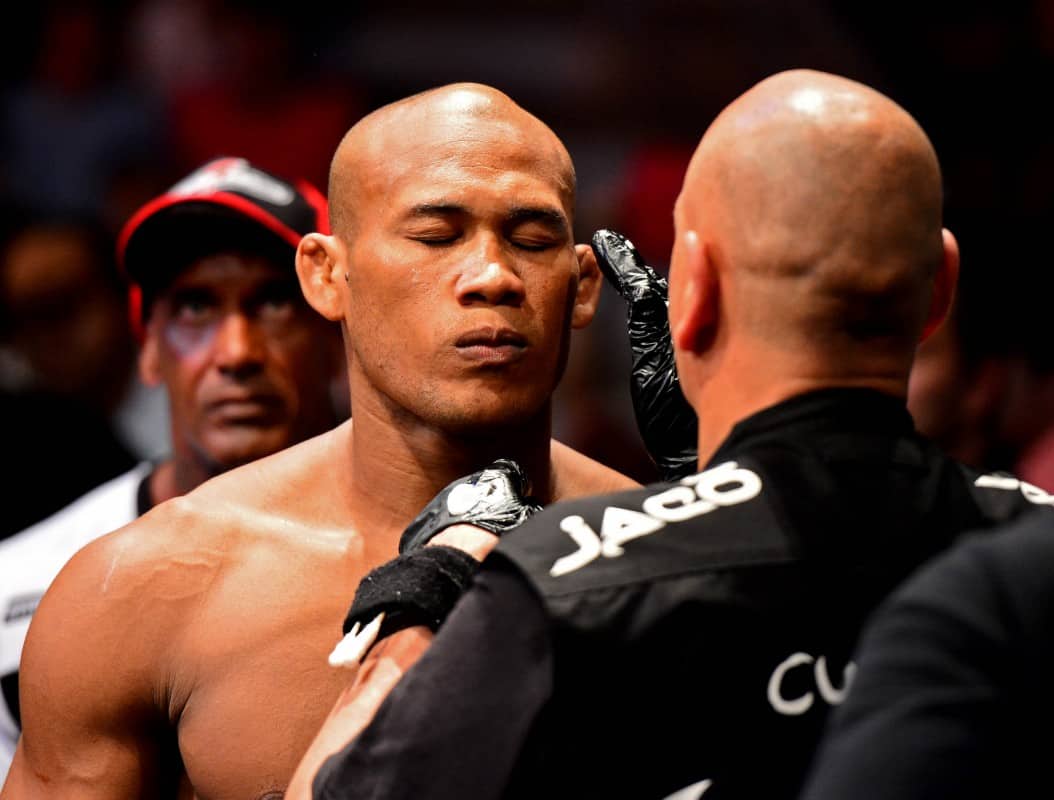 "'Jacare' was originally set to meet former middleweight champion Luke Rockhold at UFC Melbourne this past November, what would have been a rematch from their initial Strikeforce bout in 2011 which Rockhold won via unanimous decision, but unfortunately Rockhold was forced out with an injury.
Since then Rockhold has been seen training on social media in addition to challenging former UFC light heavyweight champion Jon Jones to a grappling match, sparking skepticism from Souza who is beginning to wonder if the AKA product was ever really injured at all:
"Rockhold is afraid," Souza said. "He said he's hurt, but I see him training all the time on social media, and then he said he wanted to face Jon Jones in a grappling match in January. That makes no sense. He's not hurt. If he's injured, he can't grapple Jon Jones. That's impossible.

"It bothers me because I wanted to fight in November. Injuries are part of the sport, it happens, but I never thought Rockhold would fake an injury. At first I thought he was hurt, but now I see he just chickened out. It's clear he's not injured."
As for Souza's upcoming meeting with Boetsch, the Brazilian is not overlooking his lesser-ranked foe, as he gives him credit for his fight-ending power that has been the downfall of his past two opponents:
"This guy is trouble. Tim Boetsch is trouble," Souza said. "He has a heavy hand and can complicate anyone, but I will stay focused to put on a great fight and win. His power is incredible. He's really dangerous. If you blink, you might wake up later wondering what happened."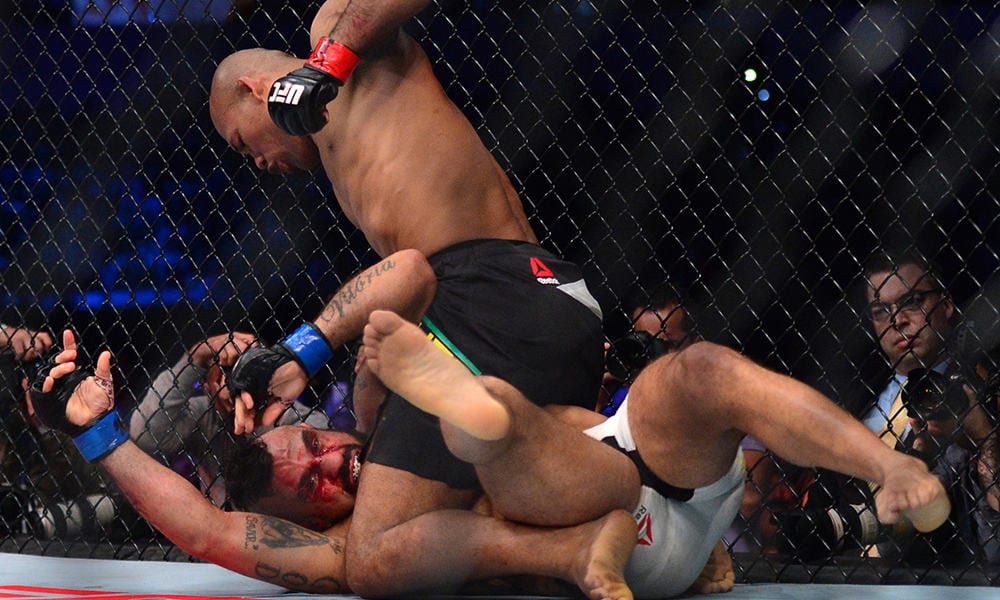 With a win over Boetsch, Souza could finally get his long-awaited shot at UFC gold. The UFC's current 185-pound champion, Michael Bisping, has been campaigning alongside welterweight champion Tyron Woodley for the UFC to make a catchweight bout of 180 pounds between the two.
After those attempts failed Bisping now awaits the next challenger to his throne, but 'Jacare' believes the 'accidental champion' Bisping's recent actions were a cowardly attempt to dodge the top contender at 185 pounds:
"I don't even want to hear about Bisping anymore, because he's a p*ssy," ""Jacare" said. "He wants to fight anyone but the top contenders in the middleweight division. I won't run after a p*ssy like Bisping. Everybody knows he became champion by accident. That was an accident. And now he doesn't wanna fight a top contender. He wants to hatch the belt."

"That's typical of him," Souza said. "I won't waste any energy with this nonsense."
Souza and Boetsch will meet at UFC 208 from the Barclays Center in Brooklyn, New York on February 11, 2017.