Israel Adesanya downplays Sean Strickland's ability ahead of UFC 293: 'Threat meter: I'll give him a 3'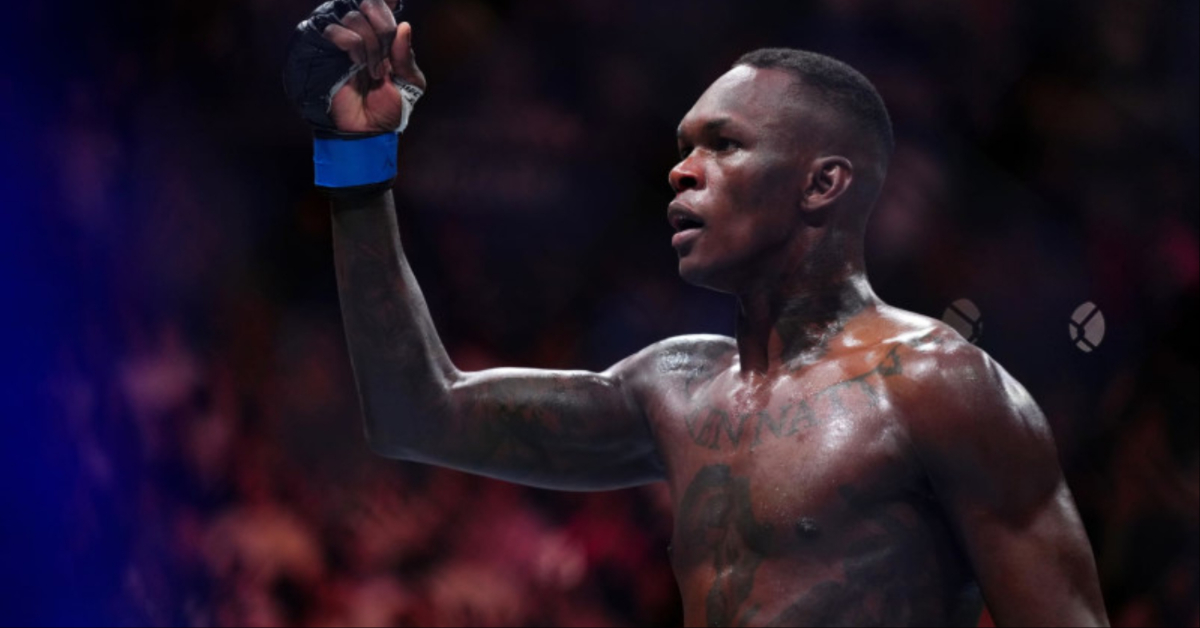 Predicting a hugely one-sided victory over incoming middleweight championship challenger, Sean Strickland later this month at UFC 293, incumbent division kingpin, Israel Adesanya has downplayed the ability and threat on show from the Californian, quite significantly.
Adesanya, a two-time and current undisputed middleweight champion, is slated to headline UFC 293 next weekend in Sydney, Australia – taking on Strickland in his first attempted title defense since capturing the throne once more.
Last time out, the Nigerian-Kiwi headlined an April pay-per-view event against former champion and common-foe, Alex Pereira – avenging an Octagon loss to the Brazilian with a spectacular second round one-punch KO victory in Miami, Florida.
Israel Adesanya downplays Sean Strickland threat ahead of UFC 293
Seeing a planned title affair with the number one contender, Dricus du Plessis fall to the wayside, Adesanya has instead drawn Strickland for UFC 293, and expects less than a threatening challenge to his reign this month to boot.
"Threat meter, (Sean) Strickland?" Israel Adesanya told CombatTV during a recent interview. "To be honest, skills wise, I'll give him a three. But a man with nothing to lose and everything to gain is a dangerous man. So that's why I take him seriously and that's why I've put the work in this camp. I've been grinding. Even right now, I'm a little bit tired. But I say skills-wise, [we're] not even close… I'm going to show him that I'm the dangerous man." 
And earlier this month to boot, Strickland claimed that he would bring the undisputed middleweight crown back in the United States of America, once more poking Adesanya's prior allegiance to China whilst the City Kickboxing staple fought in Asia.
"I'm fighting Izzy (Israel Adesanya) the Chinese man, you guys," Sean Strickland said. "And here's the thing, I've always called Izzy the Chinese champion, but Izzy's not the Chinese champion, Izzy is the modern-day man. Izzy is the Chinese sl*t."
"He sold himself for a dollar," Sean Strickland explained. "And you guys, we're gonna bring that belt back to America. Let's f*cking go."
Can Israel Adesanya remain champion post-UFC 293 this month?