Israel Adesanya urged to take extended UFC break, encouraged to stop training during planned hiatus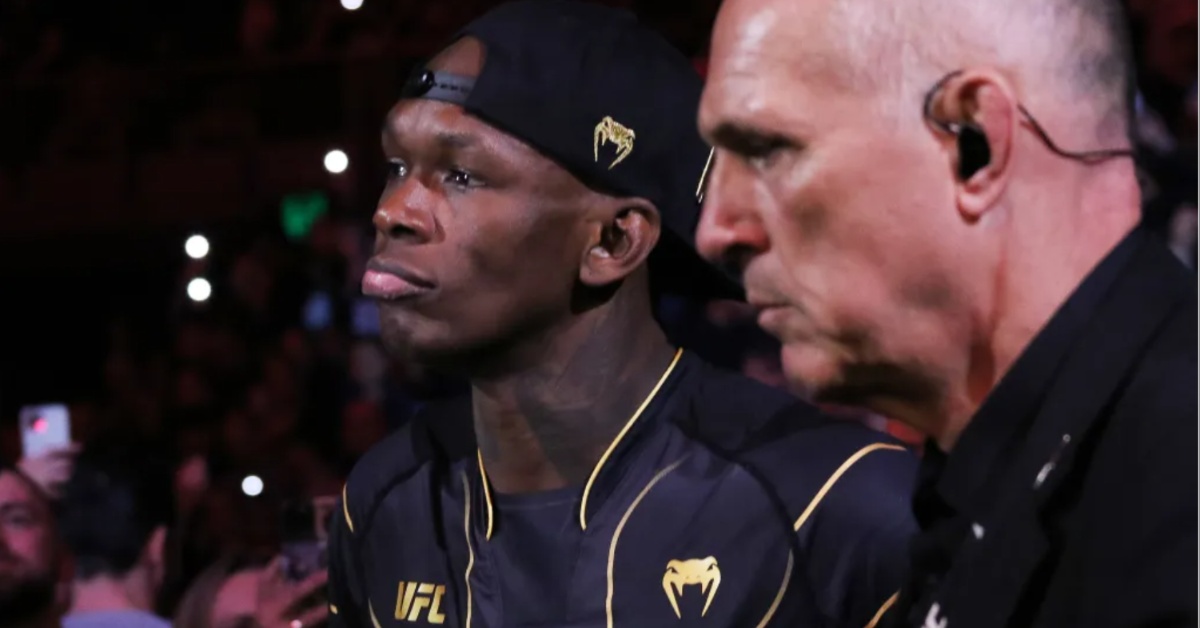 Confirming plans for an extended hiatus from mixed martial arts competition following his middleweight title fight loss to Sean Strickland last month, Israel Adesanya has been backed to do just that by ex-two-weight UFC champion, Henry Cejudo, claiming the City Kickboxing staple should likely stop training during his time away from the sport to boot.
Adesanya, former two-time undisputed middleweight champion, headlined UFC 293 back in September against the above-mentioend, Strickland, dropping his middleweight crown for the second time in the space of a year, in the form of a shocking upset unanimous decision loss to the Covina native.
And off the back of his loss, Nigerian-Kiwi striker, Adesanya confirmed his plans to take a lengthy hiatus away from the Octagon amid his loss to Strickland, as well as warning contenders of his impending comeback.
"Now I'm gonna take time to look after myself," Israel Adesanya told The Rock podcast during a recent appearance. "And, I'm not gonna fight for a long time. I'm definitely not gonna retire, 'cause, you know me, I'm not leaving like that. But, if I did [retire], I'm fine. I don't need to prove anything else. But, I know what I can do, I know what I can change in my lifestyle, to make my body adapt to where I need to be."
Israel Adesanya backed to take time away from the UFC by Henry Cejudo
Sharing his thoughts on Adesanya's plans for an extended period of time-off from competition, the above-mentioned Cejudo claimed the former should distance himself from the sport as much as possible during his hiatus.
"I wouldn't even be around the sport, if I'm Israel Adesanya – you wanna get away from the sport," Henry Cejudo said. "When I retired the first time, even though I was involved in coaching, I was never really doing anything that had do to with MMA physically. Do I believe he needs a break? One hundred percent. Do I believe he deserves it? Yeah. Do I believe when he comes back, will he get a title shot? Of course. Do you know why? Because you do it tactically – you want to be missed."
"Israel Adesanya is taking the right step," Cejudo explained. "But my biggest thing as somebody who took the time off, I got two questions for you. How long? And will you actually stay away from the sport rather than still train and be involved? To me, that could be the biggest difference on how is it that Israel Adesanya comes back and then eventually regains that middleweight strap once again." (H/T MMA News)
Do you agree with Henry Cejudo's thoughts on Israel Adesanya's hiatus?