Israel Adesanya recalls crying after his first time training in a Thai gym: 'I just balled my eyes out'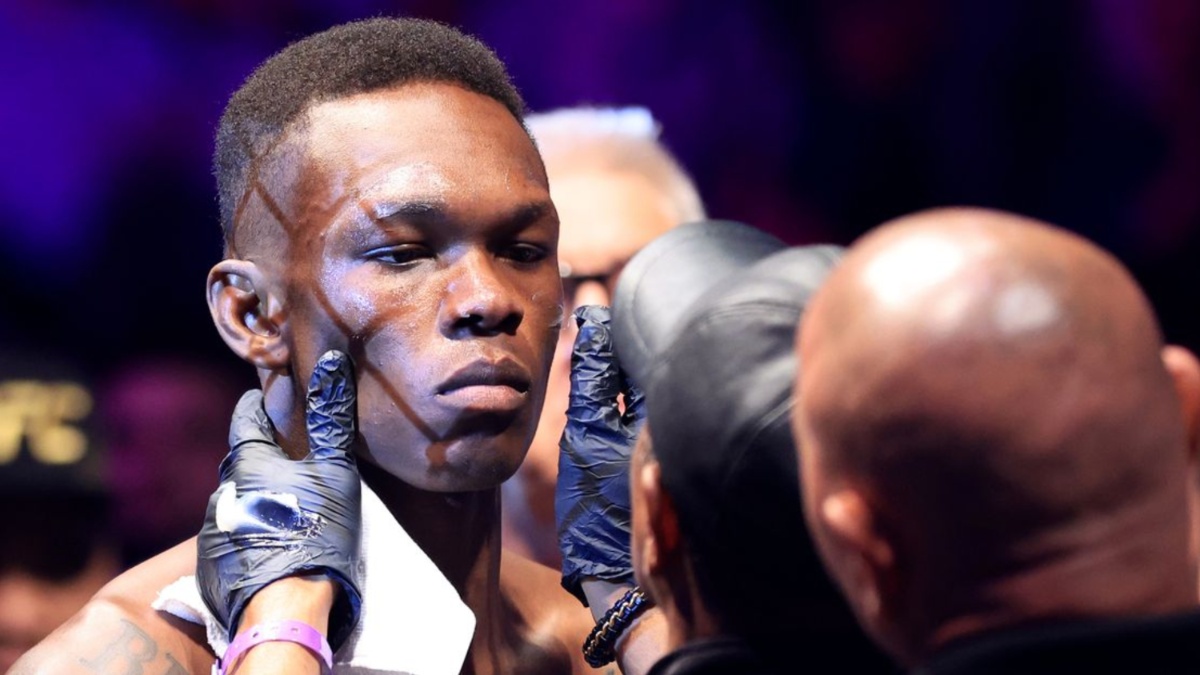 Israel Adesanya's first time in a Thai gym had the world champion contemplating whether or not he made the right career move.
Stepping into a gym for the first time can be undeniably intimidating, especially for a novice. The environment is filled to the brim with individuals who are ready to punish you in ways you've never before experienced. That was the case for 'The Last Stylebender' after he walked into his first session at a gym in Thailand where fighting is a way of life.
"I remember the first time I went to Thailand when I was living there, like true martial arts style I had a boxing pad as my pillow and my gi jacket as a blanket," Adesanya said during an appearance on The Halfcast Podcast.
Israel Adesanya Briefly Questioned Whether or Not Combat Sports Was the Right Move
Adesanya detailed his first time putting in work at the gym. After doing a few rounds of kickboxing, 'Stylebender' had to excuse himself and have a bit of a cry while trying to determine if this is really what he wants to do.
"I remember my first one when I came to CKB, it was a Saturday, it wasn't 'Spider' at the time we did Fight Gone Bad. I think that was the name of the circuit, Fight Gone Bad," Adesanya continued. "It was an old one at the old gym. I did five rounds [of] kickboxing, and then right afterwards, I just walked out the gym and you know where the stairs were that lead to the garage door, I just there and I just balled my eyes out and I was crying.
"I was like, in my head, I just thought like 'Oh, is this what you want to do' and straight away my subconscious just goes, 'Yep.' I'm like, 'Okay' and I just kinda picked myself up and went back in the gym and was like, 'Yeah good sh*t, good sh*t.' Thanks, but f*ck, because I never had my lungs feel that before" (h/t MMA News).    
Fortunately, it didn't take long for Israel Adesanya to realize that combat sports were his calling. Now the two-time middleweight world champion sits among the top five greatest pound-for-pound fighters in the world and he's gearing up for another go inside the Octagon next month.
Adesanya is expected to headline the UFC's September return to the land down under, though no official announcement has been made as of yet. Rumors heavily suggest that 'Stylebender' will defend the 185-pound crown against outspoken and often controversial middleweight contender Sean Strickland while he waits for top-ranked-contender Dricus Du Plessis to heal up.