Islam Makhachev eyes welterweight title fight with Colby Covington after UFC 294: 'I want my chance, too'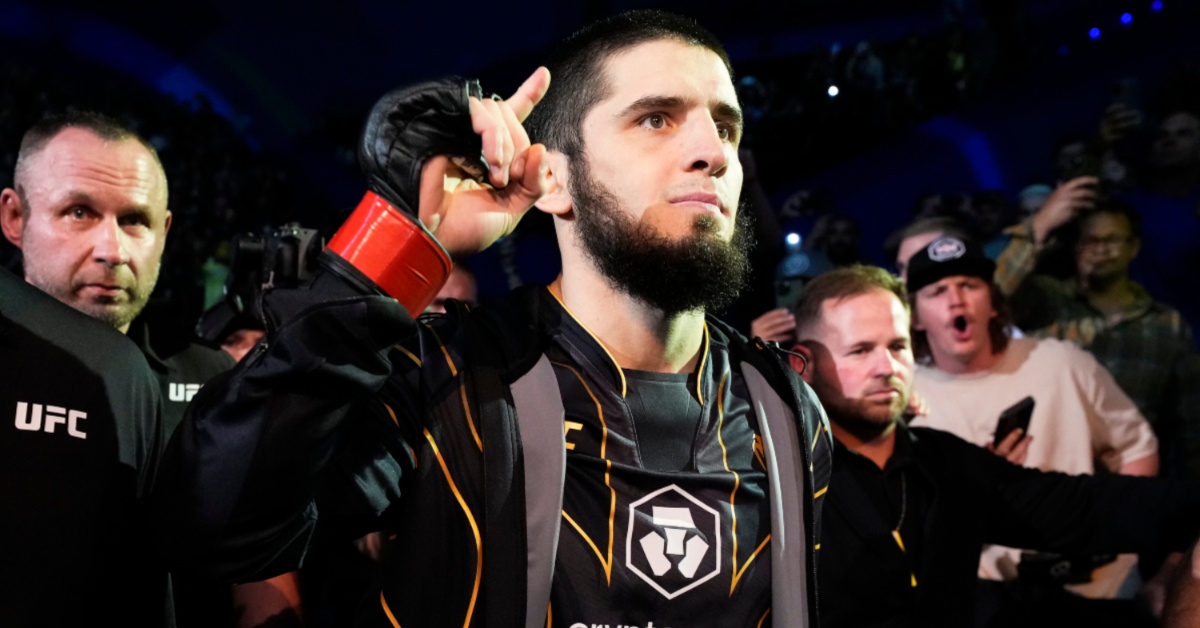 Slated to headline UFC 294 next weekend in Abu Dhabi, UAE, undisputed lightweight champion, Islam Makahchev has welcomed the possibility of an immediate title fight turnaround at the welterweight limit, in the form of a championship clash against incoming title challenger, Colby Covington.
Makhachev, the current undisputed lightweight champion, is set to headline UFC 294 later this month in the Middle East – taking on former titleholder, Charles Oliveira in a rematch one year since their vacant title showdown at the Etihad Arena.
In their first matchup, American Kickboxing Academy standout, Makhachev submitted the former champion with a second round arm-triangle submission win, snapping the Brazilian's record-setting 12-fight undefeated run.

And back in February of this year, Makhachev lodged his first successful title defense as lightweight champion, knocking back pound-for-pound number one and undisputed featherweight champion, Alexander Volkanovski with a close decision victory.
Islam Makhachev envisions title fight with Colby Covington
Planning his future beyond this month's title clash with Sao Paulo finisher, Oliveira, Makhachev has welcomed the chance to compete for welterweight gold – particularly in a fight against former interim champion, Covington.
"I don't know what the UFC has planned, but my dream fight is for the second belt," Islam Makhachev told ESPN during a recent interview. "Of course, I am under contract, so whatever the UFC says, I will fight, no problem, but (Leon) Edwards vs. Colby (Covington) – I really believe I can beat [them]. I look at their skills and what they have as champion and I know my skills. It's going to be a good fight. I'm not saying I'm going to beat them easy. It's going to be a hard, tough fight against a big guy. But I believe I can finish those guys." 
"I gave a chance to that guy, so they have to give me a chance, too," Islam Makhachev explained. "I gave a chance to a guy from another division to come to my weight and to try to take this belt, and he lost. I want my chance, too." 
Who wins: Islam Makhachev or Colby Covington?