Colby Covington blasts Islam Makhachev in latest attempt to build future UFC fight: 'That little mongoloid'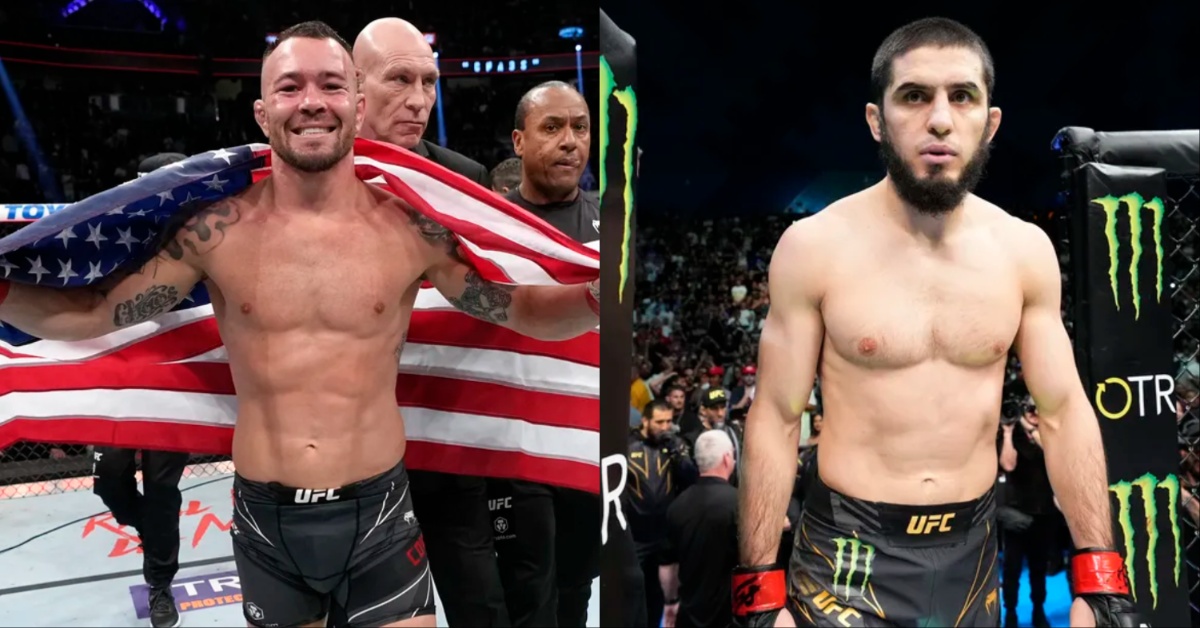 UFC welterweight, Colby Covington takes shot at Islam Makhachev in latest dose of trash talk.
Covington is set to challenge Leon Edwards for his 170lb title on December 12, in the main event of UFC 296. With this, you can except the American to come with his usual shtick, taking shots at Edwards and anyone else who may get brought up.
If Covington is successful in his title bid, he has mentioned a possible fight with current lightweight champion, Islam Makhachev.
Colby Covington goads Islam Makhachev
With Covington now pursuing a fight with Makhachev, targeted trash talk can now be expected and when talking to James Lynch he labelled Makhachev scared.
"That little mongoloid's been talking, he's been saying some things about how he wants to come up to a real man's division and face a real man in America's champ," Covington said. "So, that might present itself as well. I think that's a big superfight and I think that's a fight the fans want to see. We're the same weight class. He probably weighs more than me, honestly. He probably walks around 190. He's pretty yoked up. He's a big-little guy that cuts all that weight to get the advantage 'cause he's scared to fight real men like me." (H/T MMAFighting)
After Covington made fun of Makhachev's knockout loss to Adriano Martins, who he claimed he helped train for the fight, the 35-year-old then targeted Makhachev's relationship with Khabib Nurmagomedov.
"Dude, there's a lot of holes in his game. He's talked a big game," Covington began. "He's tried to ride the coattails of Khabib [Nurmagomedov's] success and what he was able to accomplish and he's not Khabib. It's not the same thing. Khabib was scared of me. He didn't want to come up to welterweight because of me. So, even his daddy knows it's not smart to come up to welterweight."
Who wins, Colby Covington or Islam Makhachev?