Ex-UFC light-heavyweight champion Jon Jones has never really been out of the media since claiming the belt against Shogun Rua in 2012. His brazen attitude and antics outside the octagon have caused some trouble for the 28-year old in recent years, but even so his performances in combat speak for themselves. He's undoubtedly the most dominant champion the division has seen, although he doesn't have spotless record outside of fighting that say a poster boy like Georges St-Pierre does.
When you take a look closely at Jones' behaviour, style, trolling, trash talking and dominance, he draws many similarities to one of the greatest boxers of the modern generation. So let's take a punt at answering the question…
Is Jon Jones the Floyd Mayweather of MMA?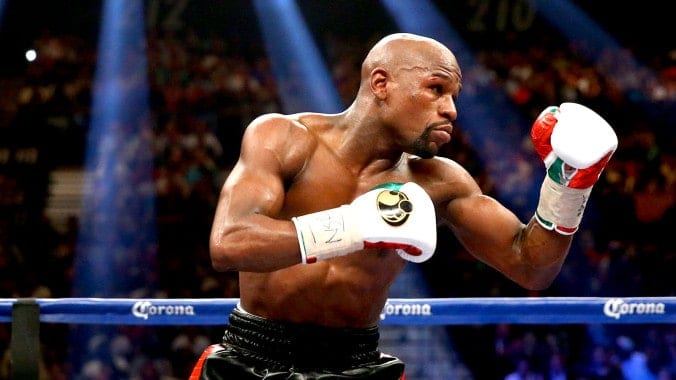 Dominance
Boxing and mixed martial arts are two very closely connected, but entirely different sports. In terms of longevity, boxers will go on longer, but where they differ on the most part is when they start gaining recognition. For Floyd Mayweather, it was around the 35 fight mark, circa 2005 against Arturo Gatti, a fight which Mayweather won by retirement in round six. For a mixed martial artist though, 35 fights is a great career, and you'd be hard pressed to find any MMA fighter who is undefeated at the top level at this stage.
Needless to say, a 'Money' spent his early to mid-career, much like mixed martial artists do, fighting regional competition, but for the MMA fighter they have far less fights before reaching the elite level. If you look at the most recent half of each man's fights, you'll see many similarities, but perhaps the most staggering are the ratio of decision wins over current/former champions. The dominance with which each man has reigned over their respective competition is hard to deny, they simply can't be touched, although each has experienced some squeaky wins too.
The style has a lot to do with it, as being untouchable doesn't necessarily go hand-in-hand with entertainment. Both Jones and Mayweather have received criticism for having less than fan friendly styles. The truth is, as ling as they kept winning, the style is never really going to change. In his entire career, only Alexander Gustafsson has come close to defeating Jones, but with 'Money' you could argue that no one really came close. When you consider that Jones' career, in size, could essentially only amount to half the boxing fights of Mayweather, the comparison in terms of dominance is blatantly obvious.
continue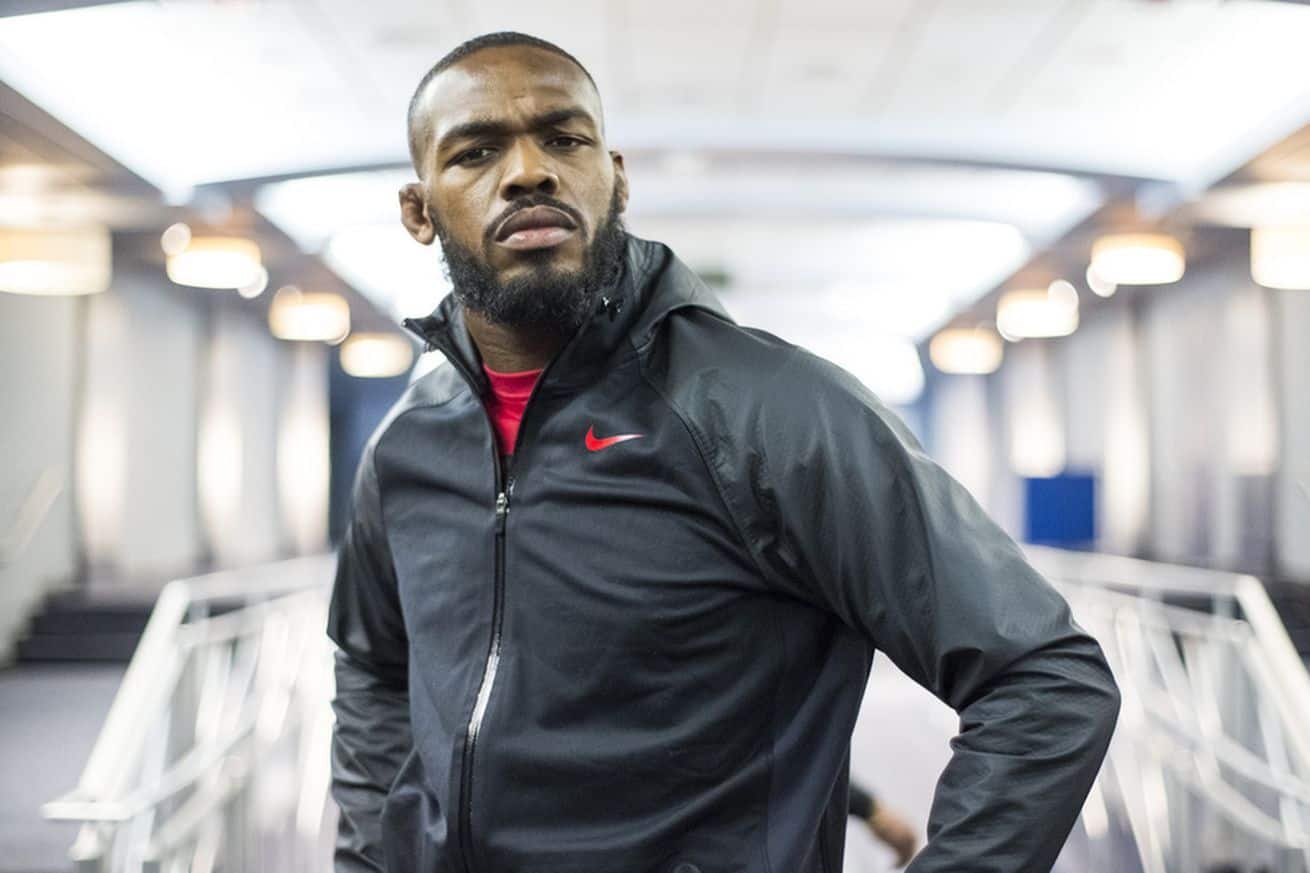 The Bad Boy 
Outside the arena of combat, both Jon Jones and Floyd Mayweather have made names for themselves as bad boys. For Mayweather it's been multiple accusations of domestic abuse, one such crime he actually served a two month jail sentence for in 2012. For 'Bones,' it's his love for driving that seems to see him come unstuck. DUI, hit-and-run and drag racing are all charges that Jones has come up on, and although he's never served a jail sentence, he's been mighty close.
The difference here though is that Jon Jones is a young man, and is being led astray by both his own love for doing silly things, and also the temptations that come with being a superstar. For Floyd, it's smacking women around, allegedly, which is quite possibly a far ore deep seeded and sordid situation. That said, Jones did leave a pregnant woman with a broken arm trapped in her car last year while fleeing the scene in New Mexico with pockets full of cash, so there's a technical similarity for ya.
continue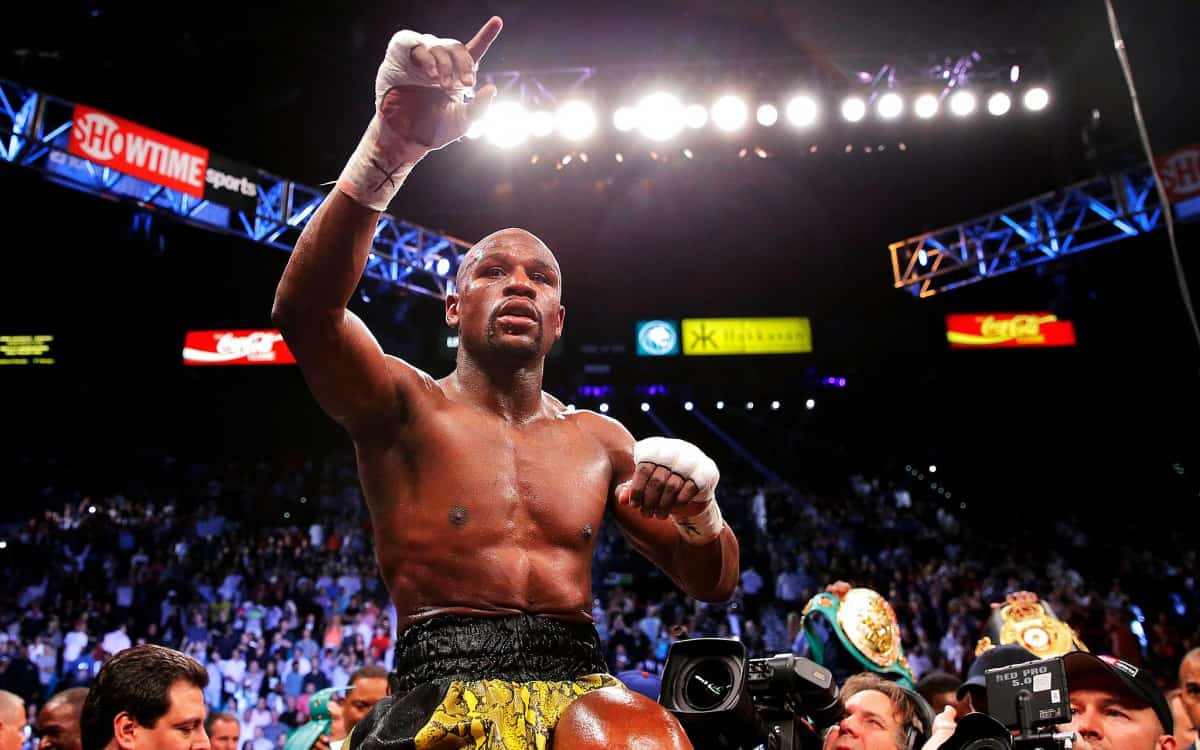 The Heel
Jon Jones and Floyd Mayweather are both highly recognized as the biggest heels in their respective sports. It's mostly a ruse to sell tickets and keep fans buying pay-per-views, but all the same, they've both got huge reputations as being massive trolls. For 'Bones' it's social media on the most part, for 'Money' it was all about trash talking at press conferences to his opponents, and even a few times at ring announcers and media members.
Before 'Money' there was 'Pretty Boy' Floyd, and before Jon went full heel there was 'religious, purse snatcher catching' Jones who exuded the wholesome image. Somewhere in between lies likely the true image of both men, but it's when the method actor becomes the character that things can become complicated. In terms of the division they cause with fans, the way they delve head first in to the bad guy role, and their overall presence in the media, Jones and Mayweather are brothers at the top of the troll mountain.
continue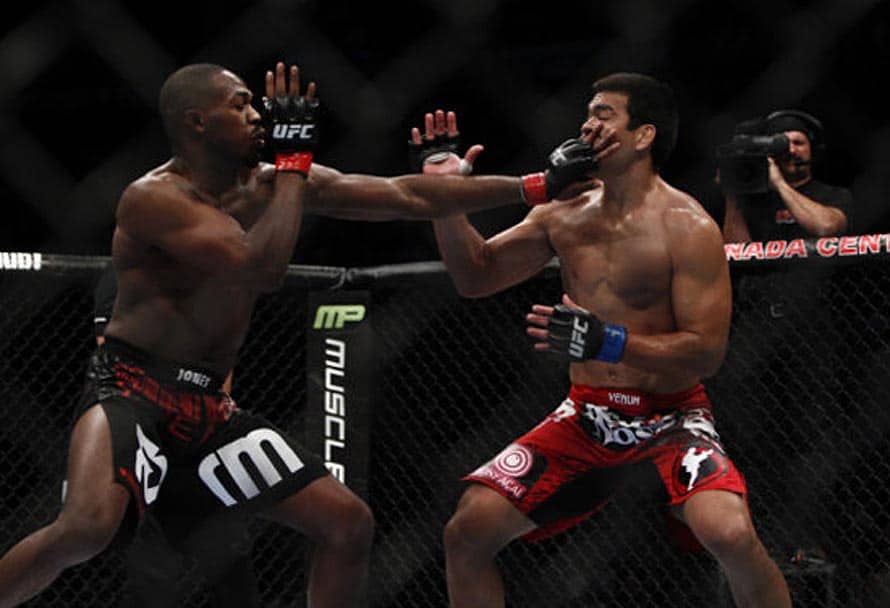 Dirty Boxing
Both Floyd Mayweather Jr, and Jon Jones have come under fire for 'dirty' tactics, but there's also similarities in how you can justify their rough housing. For Jones it's the oblique kicks but perhaps more notably the eye pokes, and for Mayweather we'll use the example of his fight with Victor Ortiz. Against Ortiz in 2011, in the last fight he won by knockout, 'Money' caused a stir with his performance. After an unintentional foul by the Ortiz, there was a brief break in action and an awkward cuddle between the two. The referee watched as Mayweather took the opportunity on the break to land a left hook-straight right combo that floored Ortiz, who apparently was still in bro mode at the time.
Of course the ever present rule 'defend yourself at all times' makes Mayweather's actions that night perfectly legal, but not very sporting all the same. In fact, Jones' constant eye pokes pretty much overshadow the many times Mayweather has not allowed for a sporting moment in the boxing ring, simply because they happen multiple times in every fight and they are illegal and highly dangerous. When you factor in that he is unapologetic and also laughs about this potentially career ending foul, you could argue that 'Bones' is far more of a dirty fighter than Mayweather.
Jon Jones also gets away with it, and is yet to really be penalized for his consistent eye poking, making it a frequented point of criticism for people that re not fans of his.
In fact, as we look back over these examples and comparisons, the question that heads the article may be flawed. Although Mayweather's career is now transpired, you could argue the question is the other way around; is Floyd Mayweather the Jon Jones of boxing?
Pretty much.