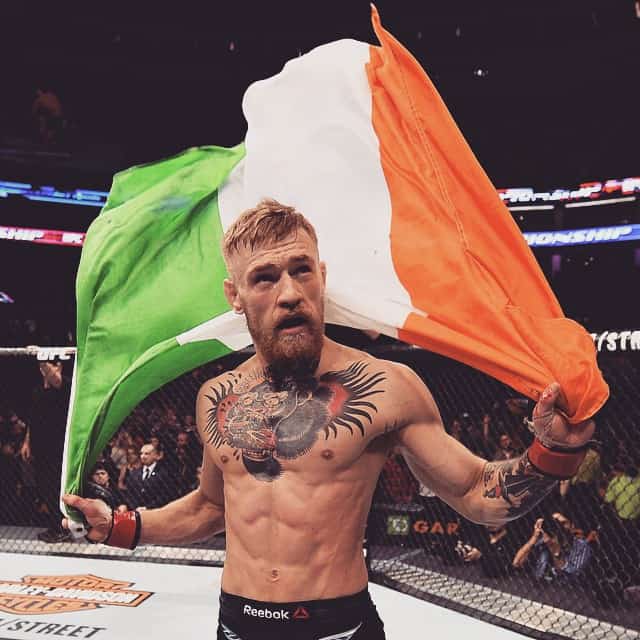 UFC featherweight contender Conor McGregor will face a number of tests at UFC 189 tonight (Saturday July 11th, 2015) as he goes up against Chad Mendes in the PPV (Pay-Per-View) main event bout. The scrap with 'Money' will not only give us a new interim featherweight champion and indicate whether 'The Notorious' is in fact ready for a fight with Jose Aldo, but will answer the questions surrounding one big point in McGregor's game; Grappling, or his lack of fights against opponents with elite level wrestling at least.
The criticism from McGregor's nay sayers comes as he prepares to face NCAA wrestler Mendes in place of 'Scarface', and there are many who are picking the smaller Team Alpha Male product's takedowns to win the night. Jiu Jitsu ace and 10th Planet boss Eddie Bravo recently gave his Irish training partner props for his BJJ skills, but there's another well known name in the world of grappling that feels quite the opposite. Check out what McGregor's 2012 European championships no-gi jiu jitsu opponent Kywan Gracie Behring, who defeated 'The Notorious' by points that day, had to say about the grappling of McGregor:
"I had just moved to London, I believe that was my first tournament, and I had no idea who he was," Gracie Behring, son of the legendary Marcelo Behring and a purple belt under Roger Gracie, told MMAFighting.com. "That was my first match in the tournament and I defeated him by 2-0 with a sweep."
"He tried that guillotine against me and he didn't get even close," he said. "His coach is just talking to promote his fighter. That's what they do. It's marketing, and Dana White loves it. I would tap him this time. His ground game is too weak, man," he said. "He only has a good posture and is slippery in no-gi."
The video of Gracie Behring's win can be seen below:
A third generation Gracie family member and son of Marcelo Behring, Kywan's chops in the world of grappling are unquestioned, but that was three years ago when they fought. McGregor, a brown belt under John Kavanagh, has clearly gained a lot of experience in fighting five times for the UFC since then, and his training resources have likely expanded ten fold.

Is this a case of hater-ade from the Gracie BJJ whizz, or is he exposing McGregor's rise to the top as an ill-fated hype train? Chad Mendes vs. Conor McGregor, just 10 hours away people…..