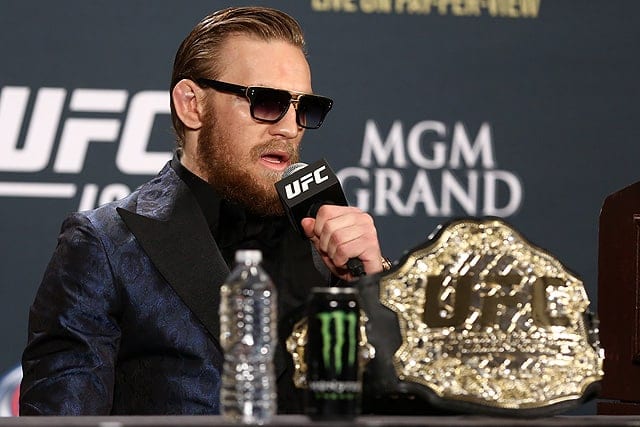 Over the course of just a few years, reigning UFC featherweight champion the "Notorious" Conor McGregor transcended the sport of mixed martial arts like none other (MMA), rising to the top of the fight game in rapid fashion.
It's clear that McGregor is the UFC's biggest star, but how did he get there?
Some would say his fighting skills, others would note his patented mic skills, as well as the promotional push he's received.
As a fighter, the Irishman is often criticized. He's coming off of a disappointing loss to Nate Diaz at last March's UFC 196, and his ground game is constantly questioned, but the fact of the matter is that McGregor has indeed established himself as a legitimate fighter.
The "Notorious" one possesses a 7-1 Octagon record with six knockouts as well as a 20-3 overall professional record including 18 knockouts.
With that being said, however, McGregor's mic skills are indeed second to none, and it could be argued that he wouldn't be where he is without his gifted trash talk.

Let's take a look back at some of his most memorable lines with eight of the best Conor McGregor quotes to date: