Gervonta Davis claims he would KO Terence Crawford at welterweight: 'He ain't got no chance, I got round 6'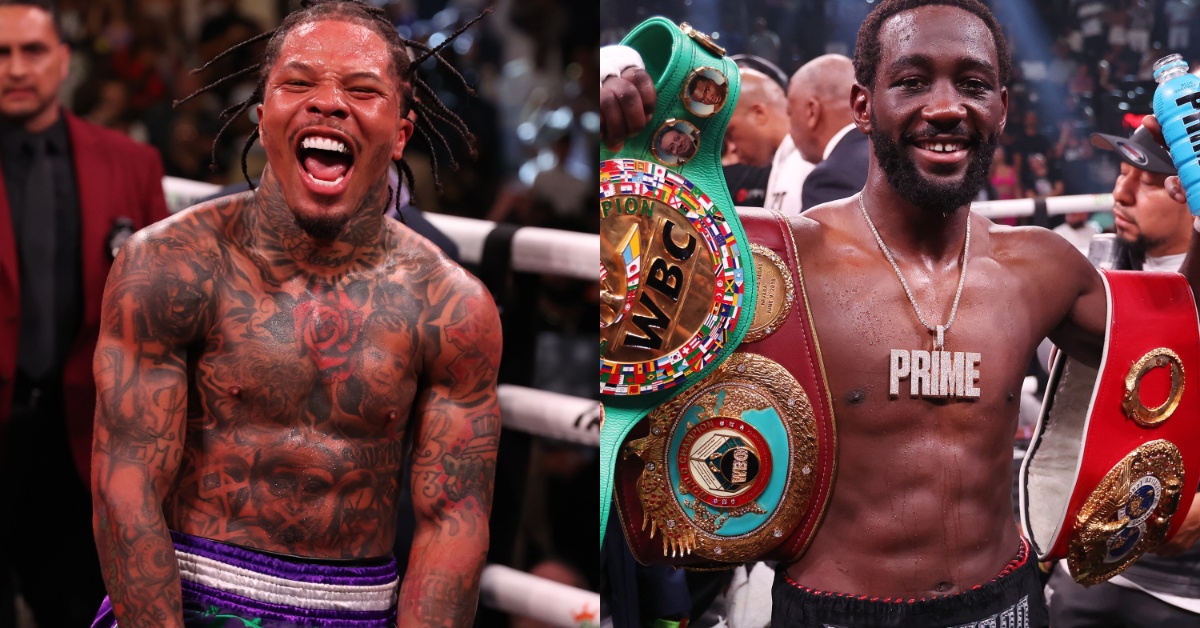 Boxing star, Gervonta Davis claims he would stop Terence Crawford inside six round if the pair fought at the welterweight limit.
While boxing can be an extremely frustrating sport at times, it has produced some incredible moments over the past few months. The most meaningful of which took place this past weekend, when Crawford put his 147lb WBO title up against Errol Spence's WBA, WBC and IBF titles in a undisputed clash for the ages.
Crawford, who was previously undisputed a super-lightweight, dominated the formerly unbeaten and pound-for-pound rated Spence. Dropping 'The Truth' three times, Crawford completely shut down Spence's game landing accurate and spiteful shots before ultimately stopping his brave counterpart in the ninth round.
With the win, Crawford has gained the elite name that his undefeated record was needing and with such a brilliant performance, has proved himself as the man to beat.
Gervonta Davis convinced he would beat Terence Crawford
Another elite American talent, Davis, also earned the biggest win of his career when stopping Ryan Garcia in March. The 28-year-old seems to be beginning to hit the heights which many predicted for him, and he is absolutely brimming with confidence.
In fact, Davis is so confident that he evemn backs himself to not only beat, but stop the much bigger and moere experienced Crawford.
Talking on a Twitter space, when asked what a matchup between he and Crawford would looking like at welterweight, he did not hold back.
"147?", Davis asked. "If I tap that chin, you know he going to sleep. He ain't go not chance.
"I got round six."
It is highly unlikely that this matchup will be made soon, if ever. Davis is still developing and it's doubtful that his management/promotional teams would let him fight Crawford who would have a big size advantage.
How would a matchup between Gervonta Davis and Terence Crawford go?