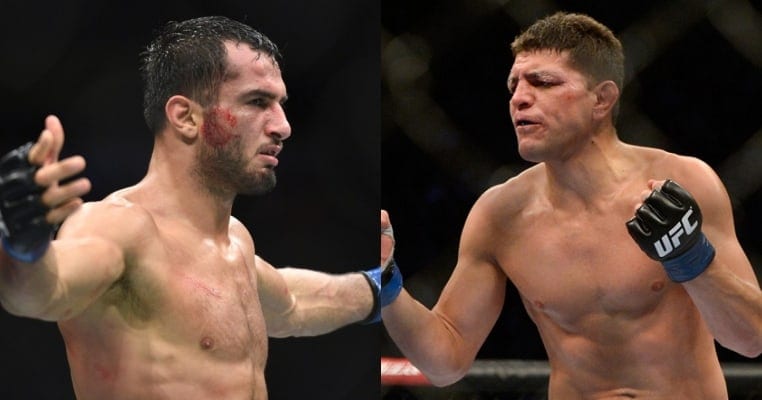 No. 5-ranked middleweight contender and former Strikeforce champion Gegard "The Dreamcatcher" Mousasi recently extended his winning streak to three with a brutal stoppage victory over Vitor Belfort at October 8's UFC 204 from Manchester, England. It now appears as if Mousasi is looking towards the future, as he recently told MMAJunkie that he'd be willing to fight at either middleweight or light heavyweight.
As far as potential opponents go, Mousasi had shown interest in fighting former longtime champion Anderson Silva after UFC 204, but he now says that Silva is "not going to take the fight." Aside from Silva, the division's top four contenders are currently booked, meaning that Mousasi will likely have to be patient.
With that being said, however, "The Dreamcatcher" also spoke on the idea of a potential showdown with former Strikeforce champion and fan favorite Nick Diaz:
"So probably, they're going to make me wait," reported Mousasi. "With Vitor Belfort, they didn't give me the fight because I asked for it," he said. "They gave that fight to me because Vitor Belfort asked for that fight. So, hopefully, Nick Diaz is going to ask for that fight, and then I can fight him."
Diaz hasn't competed since January 2015's UFC 183 when he suffered a loss that was later changed to a no-contest against Silva. In the aftermath of that bout it was made clear that Diaz had tested positive for Marijuana metabolites, leading the Nevada State Athletic Commission to hand him an 18 month suspension.
Now a free man, Diaz is apparently ready to fight according to UFC President Dana White.
Would you like to see the Stockton native meet Mousasi in his return bout?