UFC featherweight champion Conor McGregor continued his assault on the stars of MMA this week. Talking to the stage at the UFC 205 presser, McGregor's performance was almost a carbon copy of the 'Go Big' conference. Blasting just about anybody and everybody, 'The Notorious' also found himself a new rival in Jeremy Stephens. Since their back-and-forth on stage this week, Stephens has gone on to blast McGregor as a 'ginger crackhead,' claiming the Irish star hid from him backstage following their spat.
As we know, it's not just the stars of the UFC that 'The Notorious' rubs up the wrong way. After feuds with the stars of the WWE and pro boxing surfaced, it was clear that everyone wants a piece of the featherweight champion. The 145-pound division seems to be seething in McGregor's absence, leading to interim champion Jose Aldo's recent boil-over. Demanding a release from his UFC contract, Aldo cited McGregor's three fights in different weight divisions as one of many reasons. To the case in point, multiple divisions in the world of boxing is commonplace, and one man who recently said he'd fight McGregor in the squared circle is Manny Pacquiao.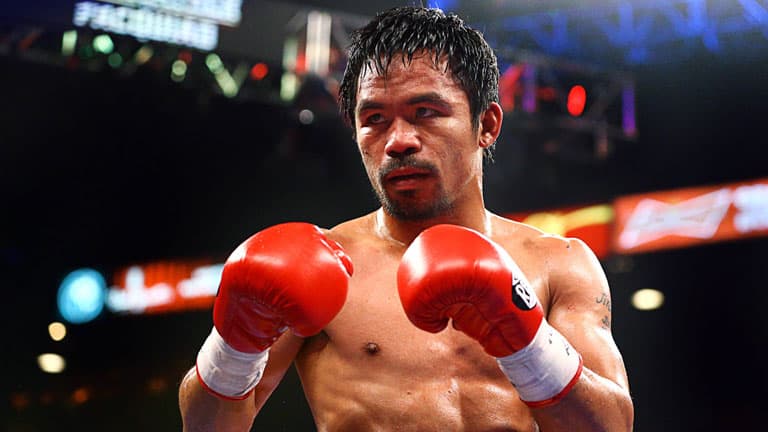 McGregor vs. Pacquiao
Eight-division champion and modern boxing legend Manny Pacquiao recently said he'd be willing to fight Conor McGregor in a boxing match. Beef with Floyd Mayweather earlier this year lead to wild rumours of a fight with the Irish striker, and 'Pac Man' seemed open to join the trend. Discussing McGregor's most recent fight with Nate Diaz at UFC 202, Pacquiao's coach Freddy Roach says he wasn't impressed. Here's the famed boxing trainer's comments to ES News:
"At least [he needs three years to get ready for a boxing fight]. He punched like a girl. I mean that's why the other guy couldn't get – he couldn't hurt the other guy. Well, he did knock him down three times. Diaz is usually a bit tougher than that."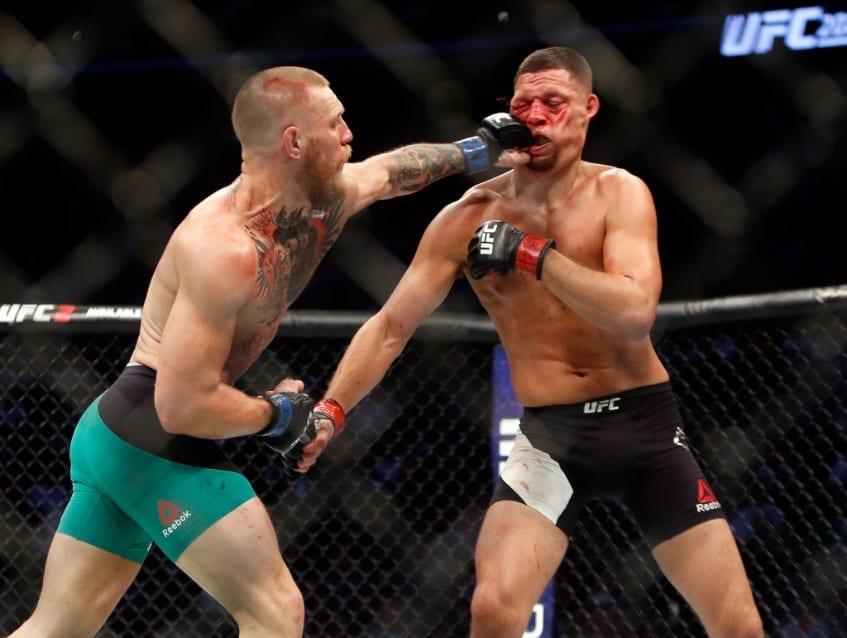 Punches Like a Girl?
Acknowledging that MMA and boxing are two very different sports is a fair assessment. Even in terms of the striking, boxing specifically in MMA, it's a whole different ball game. Did McGregor punch like a girl? You'd have to ask Nate Diaz. Roach continues, putting a damper on fans' hopes of seeing McGregor in a boxing match with Pacquiao:
"MMA and boxing do not mix. What rules are they going to fight under? Whatever rules they fight under, that's whose going to win the fight. I mean he's (McGregor) not a boxer, he's (Pacquiao) not a wrestler. It's fucking two separate sports."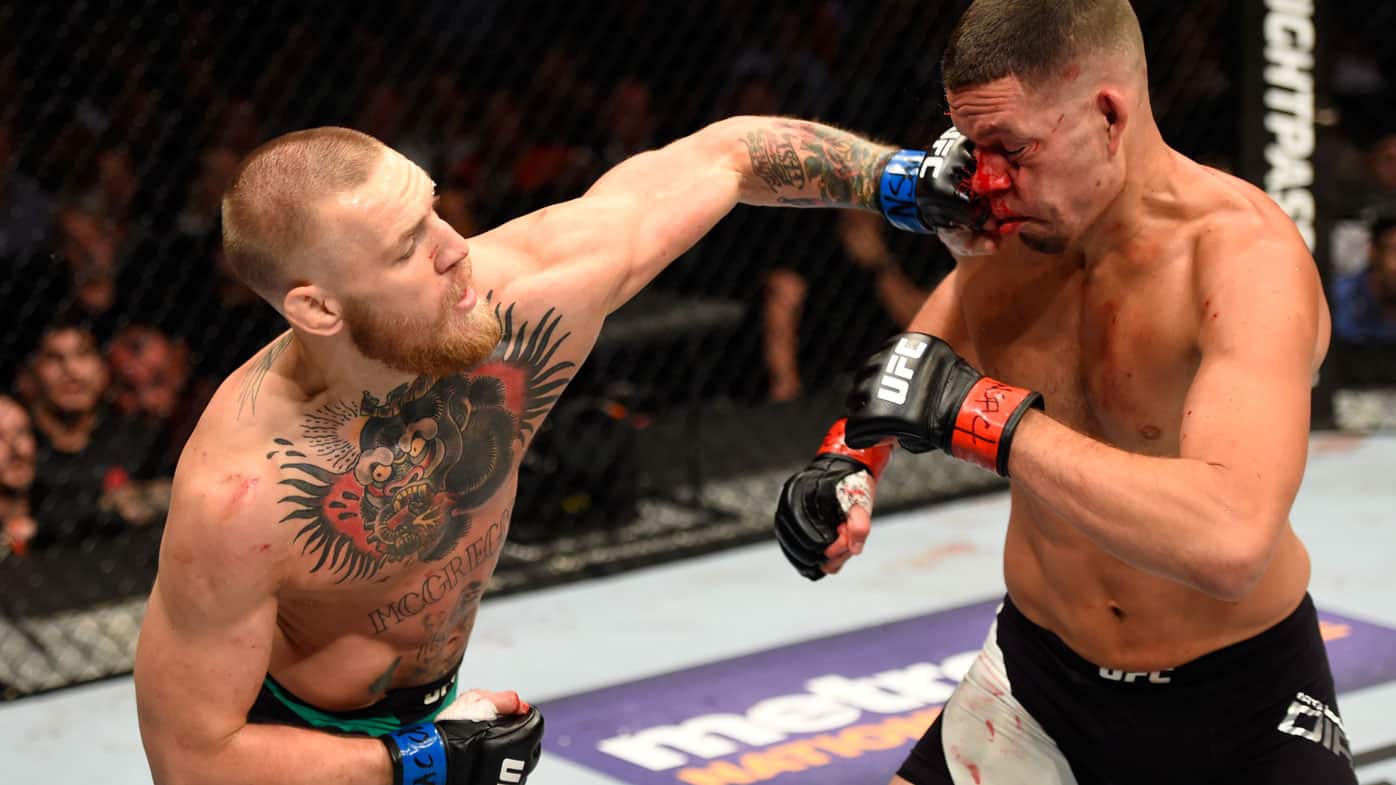 Next!
Conor McGregor has a fierce striker to train for in Eddie Alvarez at UFC 205. We know the lightweight champion does hit with great power, so both McGregor's defense and offense will need to be sound. At stake is promotional history both n the form of the first event in New York, but also in having their biggest star hold two belts at once. As for that 'left field' announcement Dana White recently teased, is a trip to the boxing ring what McGregor now has in mind?