Video – Ex-UFC star Francis Ngannou, Tyson Fury destroy the fabric of reality in spectacular fight promo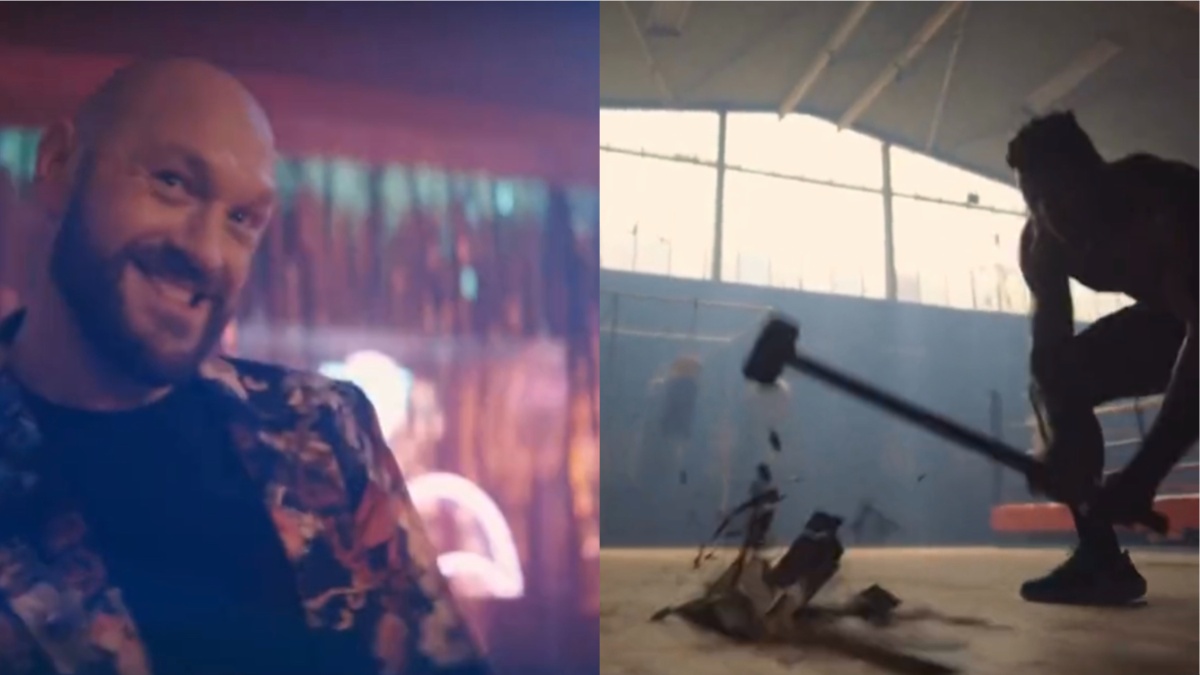 While fans have notoriously mixed feelings leading into the Francis Ngannou and Tyson Fury super fight, the latest promo for it does its job and delivers a truly compelling means to hype the bout up.
Slated to go down on the 28th of October, the Fury vs Ngannou super fight is rapidly approaching. Fans will finally get to see what happens when the greatest heavyweight mixed martial artist in the world stands toe to toe with none other than 'The Gypsy King' himself. While many expect domination by Fury, some point to the wicked power that Ngannou possesses and claim the chance is very real that 'The Predator' could walk away with an upset victory.
The latest promo for the Francis Ngannou and Tyson Fury fight features both men blurring the lines of reality in a beautifully destructive whirlwind
In the promo, Francis Ngannou and Tyson Fury can be seen diligently preparing for their battle. Training so hard that they cause a rip into the fabric of space and time, which, is admittedly very well executed by the producers of the promo.
In fact, the entire promo serves its purpose of hyping up the battle, while also not being too overly serious and carrying a slight satirical undertone throughout. Honestly, one could say that it is one of the greatest fight promos to be released all year, and maybe one of the greatest of all time.
One could also point out that the latest promo for the fight shows how much of a focus there is to generate interest in the bout. At one time, it seemed as if the entire world would've loved to see a fight between Ngannou and Fury. Now that we're only twenty days out at the time of the writing of this article, it almost seems as if interest is at an all-time low.
With pirating and illegal streams being a giant detriment to the PPV numbers of modern fight cards, it will be intriguing to find out what the fight does end up selling; if the number does get released or leaked at all.
What do you think about the latest promo for the Francis Ngannou and Tyson Fury fight?