Former UFC women's bantamweight champion Ronda Rousey suffered a harrowing knockout loss against Holly Holm at UFC 193, one that sent her in to a tailspin of depression and negative media for the months following. Having lived the life of the most dominant champion in the division's history, overnight 'Rowdy' fell in to a pit of despair that she would not emerge from until last month. It's important amidst all the criticism over Rousey's attitude to remember she is human, just like the rest of us.
The persona we see in UFC promo cuts and media sessions is not necessarily an accurate depiction of the real Ronda Rousey, and I feel the circumstances surrounding UFC 193 go much deeper than it appears. The common MMA fan might tell you that she was simply a hype train that got derailed, beating 'lesser' competition in a division devoid of real talent. In reality, the women's 135 pound division needs a boost, that's true, but this isn't a tool to take away a champ's achievements. The loss to Holm leaves one clear message to consider; Ronda Rousey needs to change camps.
Here's why: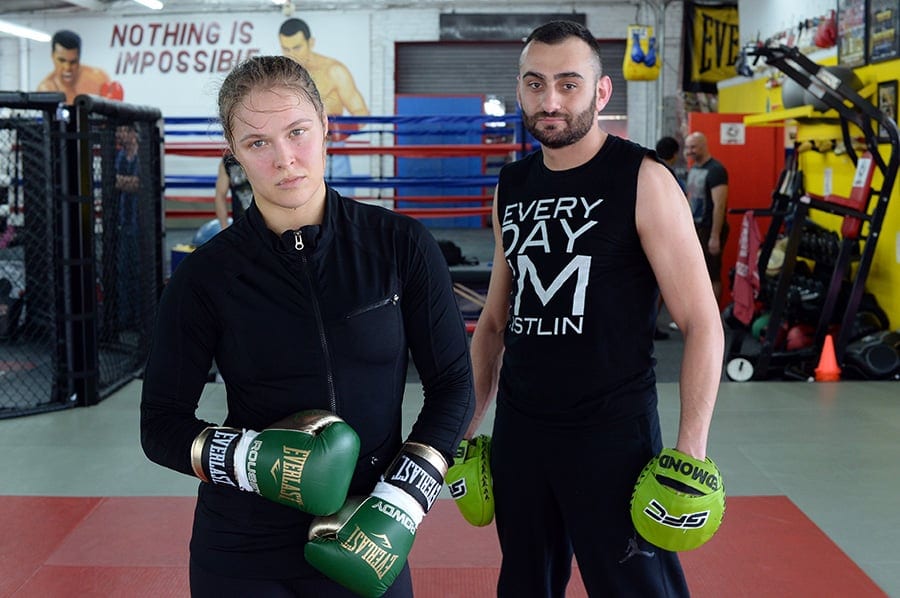 Improvement, or the illusion of
Rousey came in to the UFC 193 main event intent on destroying Holly Holm in the stand up department, but for some reason was overlooking the former boxing great's own striking skills. For a fighter like Rousey, only really focusing on boxing for three years, to take on a thorough bred pugilist like 'The Preacher's Daughter' head on like that, there's really something wrong there. Completely abandoning the bread and butter grappling style that got her to the belt in the first place, Rousey was like a lamb to the slaughter, and it was certainly a rough night down under.
Her stand up was always going to look amateur against a great boxer and kickboxer like Holm, but it wasn't just down to her opponents skill advantage. Everything about Rousey's stand up was wrong, her footwork, lack of head movement, inability to cut angles or close off her opponent's movement, her hand position, her range, her lack of head movement. In reality, she had absolutely zero fundamentals, not even the basics, to show Holly Holm that night in Melbourne, Australia. At some point, you have to look at who is training her to use these techniques, who is telling her that this is how you fight.
Which leads quite nicely to the next point.
next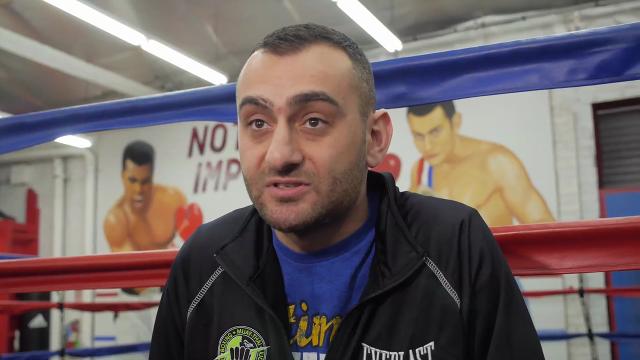 Edmond Tarverdyan
Outside of Edmond Tarverdyan having his corner license revoked by the California State Athletic Commission (CSAC), he has a pretty shady reputation among many MMA circles. Ronda Rousey's Mom is perhaps his biggest rival, which is a very strange thing when you take a second to think about it. Way before she had even lost a pro fight, AnnMaria De Mars was publicly slating Tarverdyan. She claimed he was a leech, feeding off the success of Rousey, who was in turn carrying him on her raw talent alone.
Echoes of these comments were louder than any other in the aftermath of Rousey's brutal defeat at UFC 193. De Mars also brought in to question the martial arts credentials of Tarverdyan, who is currently the only man teaching Ronda's striking at their gym. It sounds more shady when you hear that he went bankrupt just weeks before Rousey's last fight claiming he had no stake in Glendale fighting club during a hearing where he was under oath. And how about the way Ronda looked physically at UFC 193?
next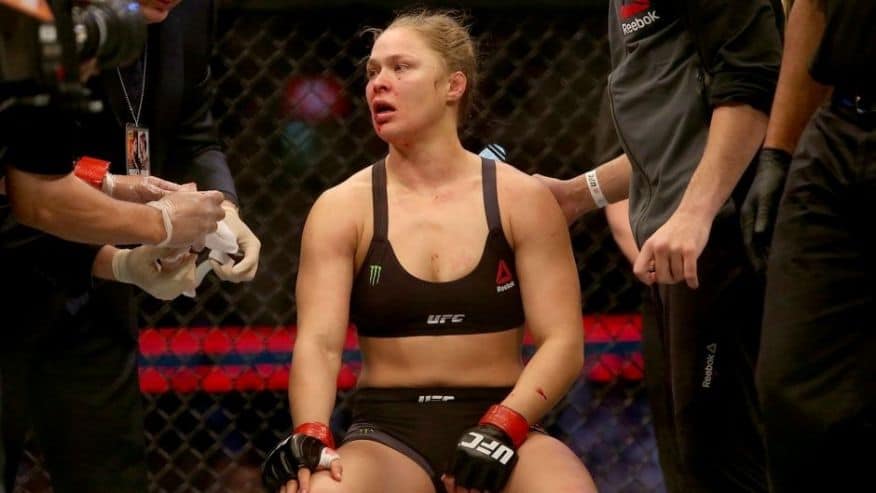 Rousey's shape at UFC 193
OK, before you jump all over this one, it's not some body shaming 'fat' issue or accusation, it's simply an observation. I don't think Rousey looked out of shape, she just seemed in considerably less better shape than before. Just three pay-per-view events before hand in the lead up to UFC 190 against Bethe Correia, this is the physique Rousey was rocking: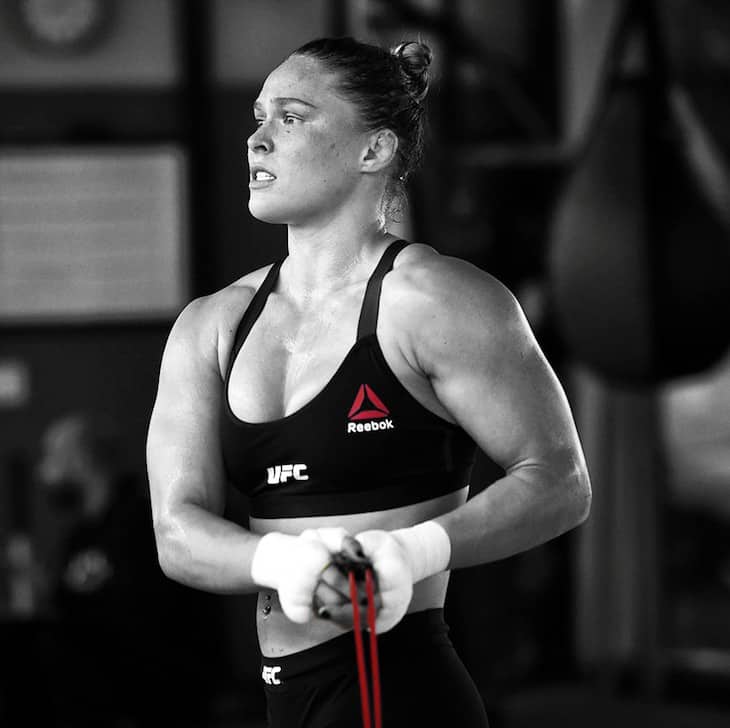 She also seemed considerably slower, less focused and almost lost in the octagon. Again, you could attribute these to many things aside from Edmond and the Glendale fight club, such as spending too much time making movies, but you know what they say about rolling stones gathering no moss. Would these mistakes be overcome if she switches camp? Perhaps not, maybe they would, but it just seems that staying in the same place that hasn't really improved your game at all, has a less than credible 'owner' and head coach that just went bankrupt, and that your Mom wants to see killed by a car, and is actually putting you through a camp where your fitness is not where it could be is simply foolish.
next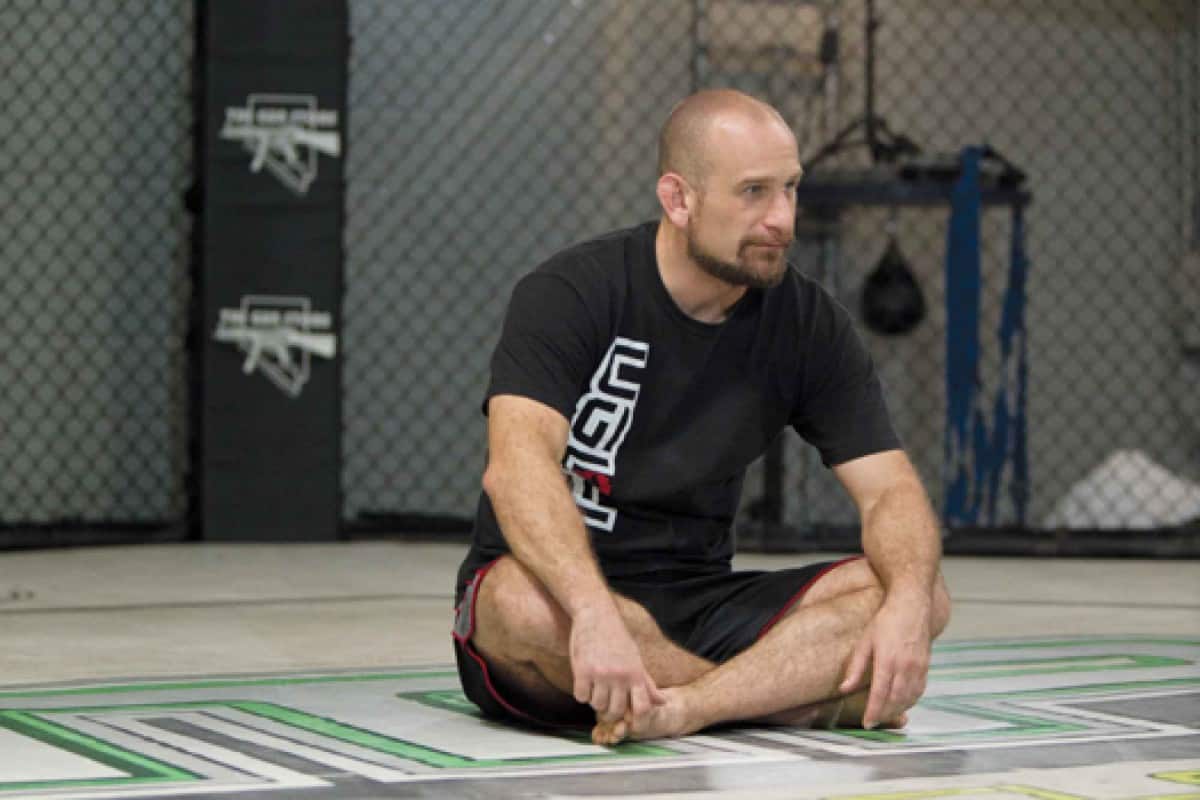 What's out there
When you look at the options available to a superstar like Ronda Rousey, you begin to wonder why she isn't training somewhere like Greg Jackson's in New Mexico orTristar in Canada, and these are just two examples of many other places 'Rowdy' could train under. Even if it's just a temporary switch, look at how it's worked wonders for other fighters in the past. Alistair Overeem ad Andrei Arlovski were basically going down the can before they joined Jackson-Winklejohn, and it turned them back to winning ways.
Of coure Ronda's only coming off her first loss ever, but another L could see her squander all the potential that remains inside her Olympic-breed body and mind. Let's not have any doubts about it, with either Miesha Tate or Holly Holm at the helm, there's still a great chance for Rousey to get her belt back for a second reign.
Let's see how it pans out.