Former UFC women's bantamweight champion Ronda Rousey suffered a harrowing knockout loss against Holly Holm at UFC 193, one that sent her in to a tailspin of depression and negative media for the months following. Having lived the life of the most dominant champion in the division's history, overnight 'Rowdy' fell in to a pit of despair that she would not emerge from until last month. It's important amidst all the criticism over Rousey's attitude to remember she is human, just like the rest of us.
The persona we see in UFC promo cuts and media sessions is not necessarily an accurate depiction of the real Ronda Rousey, and I feel the circumstances surrounding UFC 193 go much deeper than it appears. The common MMA fan might tell you that she was simply a hype train that got derailed, beating 'lesser' competition in a division devoid of real talent. In reality, the women's 135 pound division needs a boost, that's true, but this isn't a tool to take away a champ's achievements. The loss to Holm leaves one clear message to consider; Ronda Rousey needs to change camps.
Here's why: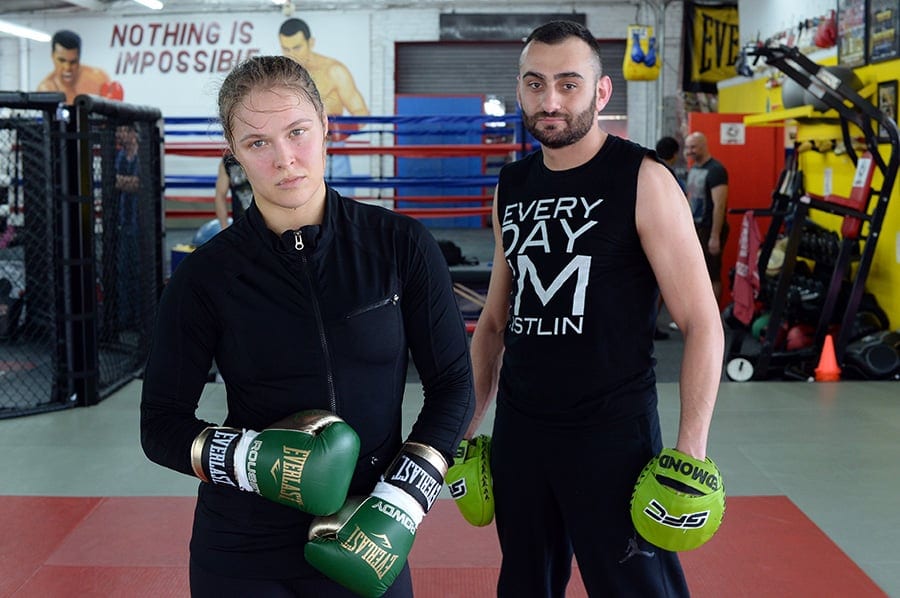 Improvement, or the illusion of
Rousey came in to the UFC 193 main event intent on destroying Holly Holm in the stand up department, but for some reason was overlooking the former boxing great's own striking skills. For a fighter like Rousey, only really focusing on boxing for three years, to take on a thorough bred pugilist like 'The Preacher's Daughter' head on like that, there's really something wrong there. Completely abandoning the bread and butter grappling style that got her to the belt in the first place, Rousey was like a lamb to the slaughter, and it was certainly a rough night down under.
Her stand up was always going to look amateur against a great boxer and kickboxer like Holm, but it wasn't just down to her opponents skill advantage. Everything about Rousey's stand up was wrong, her footwork, lack of head movement, inability to cut angles or close off her opponent's movement, her hand position, her range, her lack of head movement. In reality, she had absolutely zero fundamentals, not even the basics, to show Holly Holm that night in Melbourne, Australia. At some point, you have to look at who is training her to use these techniques, who is telling her that this is how you fight.

Which leads quite nicely to the next point.
next