One of the first hard lessons we all learn growing up is that not many things in life are certain. There are absolutely no guarantees and nothing is set in stone, so they say.
However, on the contrary, there are always exceptions to the rules and one thing in this crazy world that is guaranteed is that when something rubs him the wrong way, Chael Sonnen is going to be vocal about it, and you can take that to the bank.
True to his persona that we've all become acquainted with, the former middleweight title challenger made his voice heard on the increasingly volatile situation developing between the McGregor camp, UFC President Dana White and the rest of the UFC brass (and the fans, if we're being literal here).
As you likely know by now, unless you've been living in the remote Amazon jungle this past week, Conor McGregor has had some animated exchanges with Dana White regarding his standing in July's UFC 200 card. First, he announced his retirement in a tweet, then White announced that he was pulling McGregor from the card all together. After a few more exchanges via social media and press conferences, it was finally determined that the featherweight champion was officially off the card.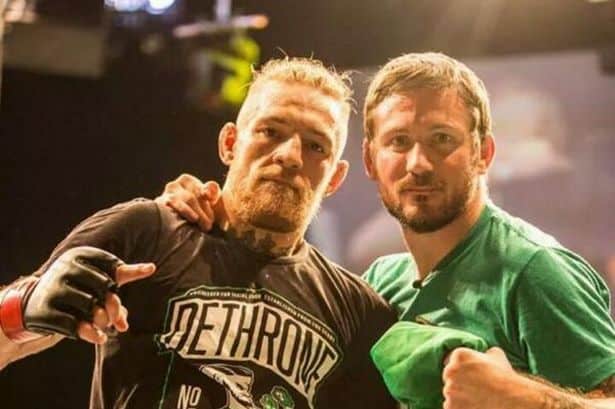 In the heat of this back and forth battle, McGregor's coach, John Kavanagh, let his feelings about the issue be known to the public, only his opinions on the matter, as Sonnen so keenly pointed out, were somewhat contradictory to what his long-time student had been saying.
"His coach cannot be putting anything out about him ever. Period. Ever. Because he doesn't get it! Conor cannot put a post saying 'money made, bills paid, game slayed. Your move,' which means 'I do not care what happens, I'm handled either way. It's your move.' He can't do that and three days later have you [Kavanagh] come out saying hey fans, please petition and get him back."
Sonnen then went on to further explain that not only is Kavanaugh contradicting what his fighter is saying, he's making himself and the whole team look bad.
"It's never good for a trainer or manager to do this. Whether it comes from a good place or not, you look like you're trying to get paid…If one guy is sitting there, and the whole hand he's playing is 'I got enough, I don't need to do it. Won the title, got the money, don't care, having a great life.' That's a pretty good hand! But you can't show cracks in it."
"You're talking about UFC 200, UFC in New York, and why we're blacklisted. Wait a minute, I thought the game was slayed, the bills were paid, and the money was made? That was their move! Now you're begging to get on a card?? You guys have got to get on the same page. You want to hustle some hustlers, you better be on the same page! You can't have one guy say I don't give a damn, and have his trainer say 'boy, we sure would like to fight, can someone send some tweets in our favor?' It doesn't work!"
"You want to fight. You need the fight. The bills are not paid, the money is not made, and the game damn sure hasn't been slayed. That's the reality. We all knew that, and it was cool when it came out, but your own guy outed you."
The issue of coaches speaking for their fighters and creating more controversy than there needs to be has been a recurring theme over the years, and in Kavanagh's case, he's been on both the good and bad side of the fence with this issue. However, in this instance, Sonnen is right on the money with his accusation.
Either way, as we've come to learn from the UFC brass, the squeaky wheel doesn't always get the oil, and Conor will not be gracing the UFC 200 card with his presence.