Five Ways To Replace Conor McGregor At UFC 200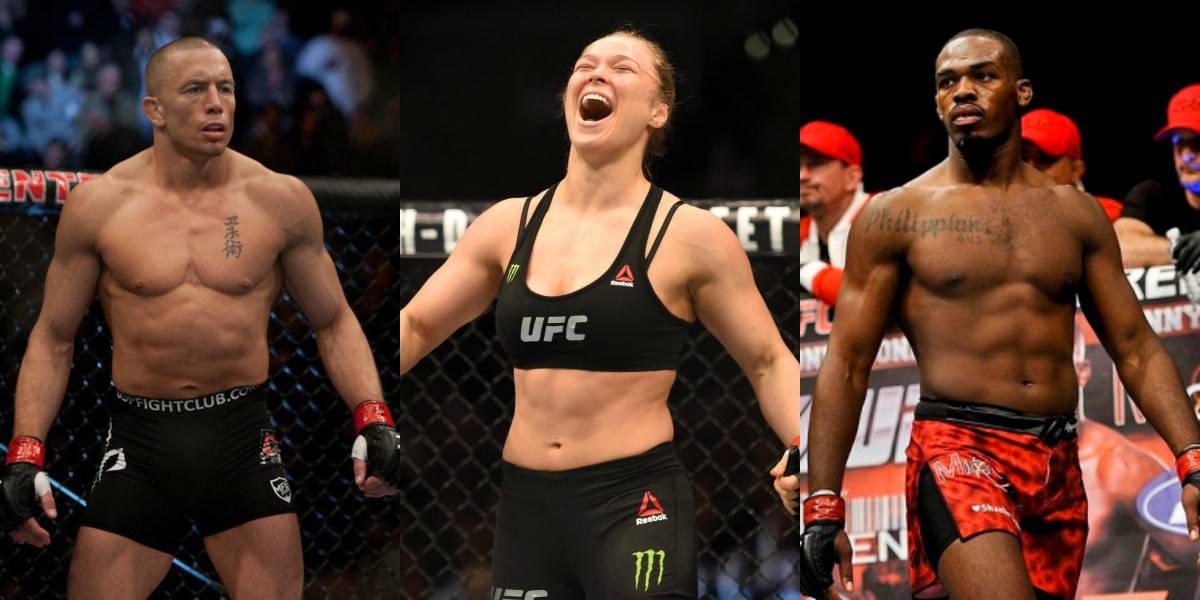 Well, it now seems as if a missed press conference is the bad apple that ruined the bunch.
In the aftermath of missing mandatory UFC 200 obligations in Las Vegas, UFC featherweight champion Conor McGregor has been pulled from the July 9 card, per UFC president Dana White in a recent interview with ESPN.
But before that news broke, McGregor himself took to Twitter to post the following:
Nobody knows for sure if this recent quarrel with the promotion will in fact drive the Irish superstar to a rainy hideaway in Dublin, but there's no debating his upcoming absence from the biggest card of all time.
So if McGregor vs. Nate Diaz II isn't going to headline UFC 200 this summer, which match-up will take its place?
We take a deeper look into the possible options as the biggest draw in the game is no longer part of the festivities.
Continue to Next Page
5) Rafael dos Anjos vs. Eddie Alvarez
While the UFC is doing everything in its power to boost Fight Pass appeal and subscription totals, Rafael dos Anjos vs. Eddie Alvarez could, and should, easily be rescheduled for two nights later at UFC 200.
Despite not commanding the overall popularity of McGregor or Diaz, lightweight champion dos Anjos has been one of the most ferocious titleholders over the past two years. To put him on the biggest stage of the year would be a smart move for the promotion if they want to cultivate his stock while the iron is hot.
As for Alvarez, he's one of the more underrated fighters when it comes to casual onlookers, but commands unworldly respect and belief from hardcore fans of all shapes and sizes. He's capable of making any fight a drag-em-out war and would certainly increase his own notoriety with a spot on UFC 200.
At the end of the day, one of the quickest ways to replace McGregor vs. Diaz II is to turn to a high-level scrap involving a UFC championship that was already scheduled for the same week. Of course, the promotion would subsequently have to bolster UFC Fight Night 90 accordingly.
4) Robbie Lawler vs. Tyron Woodley
Considering UFC welterweight champion Robbie Lawler hasn't competed since defeating Carlos Condit back at UFC 195, booking him for a July return seems like a must.
Not to mention the fact that Lawler is one of only a few fighters in the sport today that can command similar attention from casual fight fans to what McGregor does, based solely on his willingness to throw heavy leather and brawl with the best.
While Woodley isn't the biggest name the UFC could throw on the UFC 200 marquee, he has paid his dues over the past few years and certainly deserves his own opportunity to shine. And since there's a good chance his wrestling might thwart Lawler's striking, it would be smart for the promotion to highlight a possible change in guard in the 170-pound division as best they can.

3) Jon Jones vs. Daniel Cormier II
Out of all of the options on this list, a Jon Jones vs. Daniel Cormier rematch seems like the most logical choice to fill in for UFC 200's main event.
With their bad blood, previous showdown at UFC 182, boiling social media feud, and stylistic matchup, Jones and "DC" could easily hold it down as the headliner for 2016's biggest event.
However, there's a huge obstacle in scheduling their light heavyweight reboot for July and it comes in the shape of super athlete Ovince Saint Preux, who Jones will face this weekend at UFC 197 for the interim 205-pound title (which is on the line following an injury to Cormier).
Even though Jones should be able to utilize his superior discipline, fight experience, and overall skill to get past "OSP" on April 23, the promotion cannot bank on it. But if they're willing to wait until early Sunday to make a decision for UFC 200 (which may be longer than they want), Jones vs. Cormier II may fall right into the company lap.

2) Ronda Rousey vs. Holly Holm II
While former UFC women's bantamweight champion Ronda Rousey has made it clear that she will not be returning for UFC 200 and will most likely make her Octagon comeback sometime in November or December, a McGregor disappearance could lead the promotion to pull her out of her hiatus sooner than expected.
Rousey should take the appropriate time to lick her wounds, fulfill her Hollywood responsibilities, and reassess her approach to fighting before she every steps foot inside of the cage again, but these aren't typical circumstances. The biggest star in mixed martial arts (MMA) has been thrown off the ship and the promotion now needs the next best thing.
If Rousey is capable of competing at UFC 200, there's no other fighter she could possible face than Holly Holm, who handed "Rowdy" her first professional loss back at UFC 193 via second-round knockout to win the 135-pound title. After all, current champion Miesha Tate will have her hands full with Brazilian sensation Amanda Nunes on the same night.
*We could have went the Cyborg vs. Rousey route here, but it's unlikely that Rousey will move up in weight in her first fight back.
1) Georges St-Pierre vs. Robbie Lawler
What kind of list would this be if former UFC welterweight champion Georges St-Pierre wasn't included?
For what it's worth, GSP has been a little more open about his return to professional MMA in recent interviews and may have found his perfect window of opportunity. Of course, he would have to walk away from his passion of excavating dinosaur bones.
In any case, if there was ever a fighter to replace McGregor and create even more buzz around the MMA community as the UFC's bicentennial event draws near, it would be St-Pierre. He's arguably the greatest champion in promotional history and a fighter who is seemingly still in his athletic prime.
Of course, a GSP return would spell disaster for Woodley, considering the UFC would have to immediately throw the Canadian into a title fight with Lawler to bolster UFC 200's appeal. In many cases, the pay-per-view event will be even bigger if the man they call "Rush" steps in and graces us with his presence one more time.