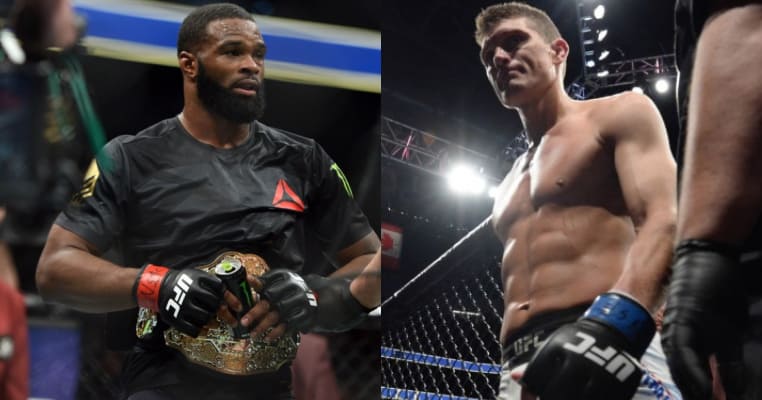 The MMA universe is still digesting the aftermath of the head-scratching title fight between UFC welterweight champion Tyron Woodley and Stephen 'Wonderboy' Thompson in the main event of last night's (Sat., March 4, 2017) UFC 209 from T-Mobile Arena in Las Vegas, Nevada.
The anticipated fight, which brought the heavy expectations of a rematch of one of last year's best bouts, obviously failed to deliver anything resembling a fitting run-back, and there was also a good deal of controversy surrounding the close scorecards as well.
So UFC 209 is being universally panned online today, and many believe for good reason. Woodley, Thompson, and even Dana White lashed out at the fans booing last night's main bout, and there's a lot of truth to the fact that fans are not the ones inside the octagon getting punched. However, fans are the ones who pay their money to be entertained, and the consensus seems that UFC 209 is the latest – and perhaps largest – in an increasingly concerning series of less-than-stellar results in a tough start to 2017 for the UFC.
Controversy or not, the fans just didn't get what they paid for in a fight of that magnitude. Even if it's understandable that every UFC title bout can't be an all-out war like their first one, the second Woodley vs. Thompson match-up also had a lot of pressure on its shoulders due to some external circumstances going on in the UFC right now. What that said, it failed to deliver in a big way, reportedly leaving some fans to walk out of the T-Mobile Arena.
Is that a little harsh? Maybe, but let's look at why UFC 209's rematch was one of the worst-delivering UFC title fights of all time.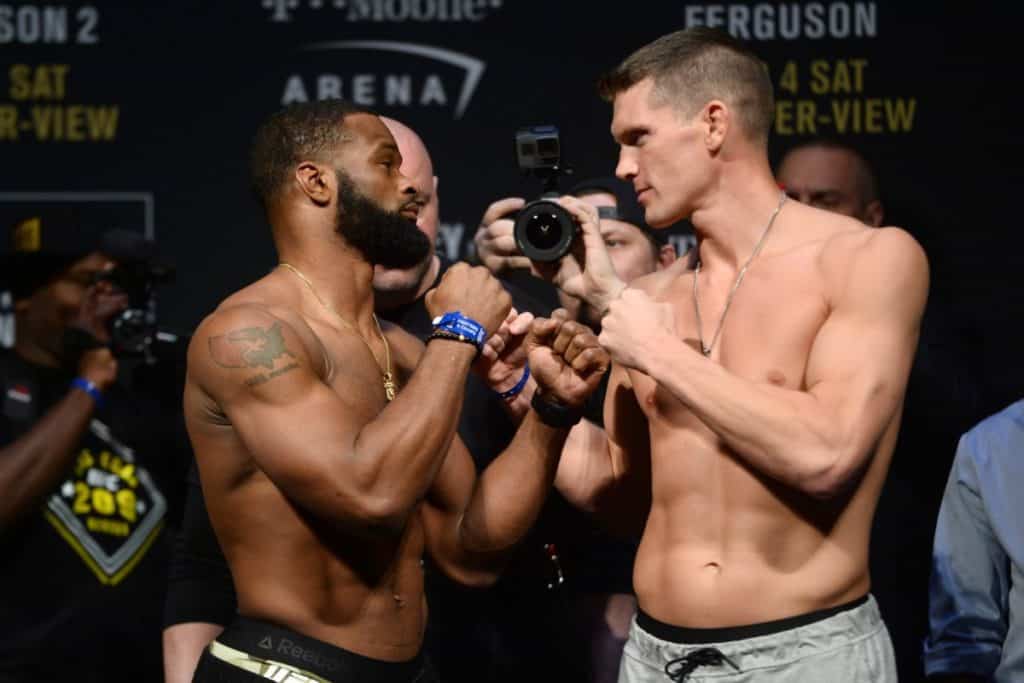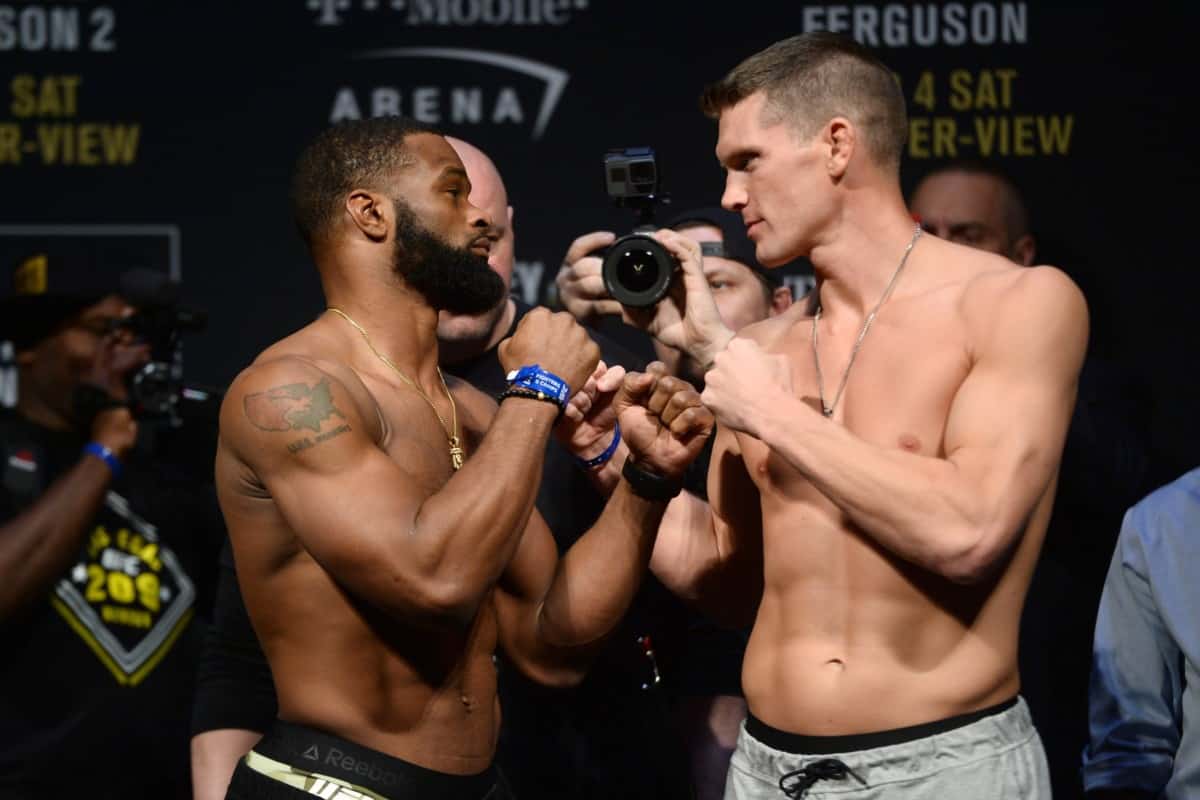 5.) Buildup:
As we noted earlier, UFC 209's main event wasn't exactly promoted in the best fashion. Most of the pre-fight talk was centered on Woodley and White calling each other drama queens, and the mild-mannered Thompson clearly prefers to let his hands do his talking more so than his mouth. But when he doesn't finish his foe with another exciting spinning kick, there's little left to get excited about, and it left Woodley's long, drawn-out complaining about his treatment as a UFC champion as the other talking point, not exactly the formula for huge PPV success.

Of course the backstory was the all-out war they already had, so when they put on the opposite at UFC 209, it only intensified the fact that there wasn't much anticipation for this fight overall, and fans' reasons why seemingly came true when it fell short in multiple directions. The promotion of the bout was a sign of what was to come, and the end product was just as bad as the pre-fight hype.