The MMA universe is still digesting the aftermath of the head-scratching title fight between UFC welterweight champion Tyron Woodley and Stephen 'Wonderboy' Thompson in the main event of last night's (Sat., March 4, 2017) UFC 209 from T-Mobile Arena in Las Vegas, Nevada.
The anticipated fight, which brought the heavy expectations of a rematch of one of last year's best bouts, obviously failed to deliver anything resembling a fitting run-back, and there was also a good deal of controversy surrounding the close scorecards as well.
So UFC 209 is being universally panned online today, and many believe for good reason. Woodley, Thompson, and even Dana White lashed out at the fans booing last night's main bout, and there's a lot of truth to the fact that fans are not the ones inside the octagon getting punched. However, fans are the ones who pay their money to be entertained, and the consensus seems that UFC 209 is the latest – and perhaps largest – in an increasingly concerning series of less-than-stellar results in a tough start to 2017 for the UFC.
Controversy or not, the fans just didn't get what they paid for in a fight of that magnitude. Even if it's understandable that every UFC title bout can't be an all-out war like their first one, the second Woodley vs. Thompson match-up also had a lot of pressure on its shoulders due to some external circumstances going on in the UFC right now. What that said, it failed to deliver in a big way, reportedly leaving some fans to walk out of the T-Mobile Arena.
Is that a little harsh? Maybe, but let's look at why UFC 209's rematch was one of the worst-delivering UFC title fights of all time.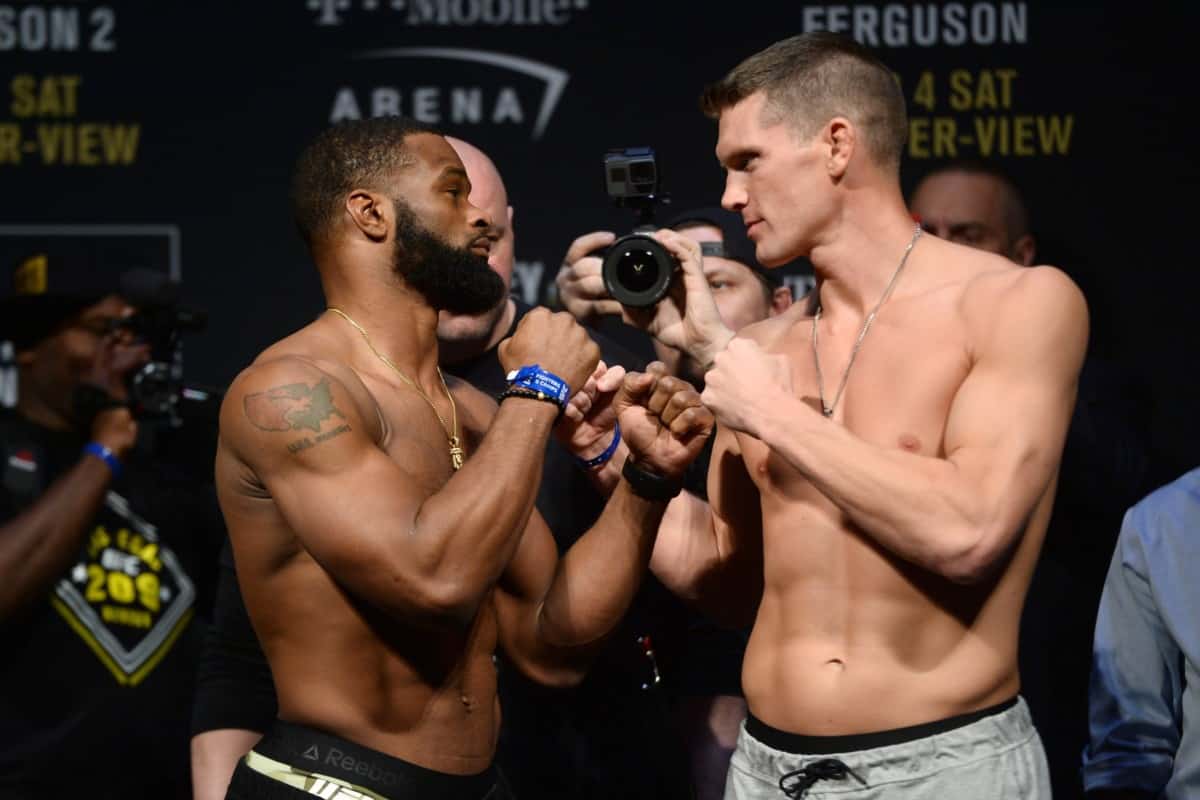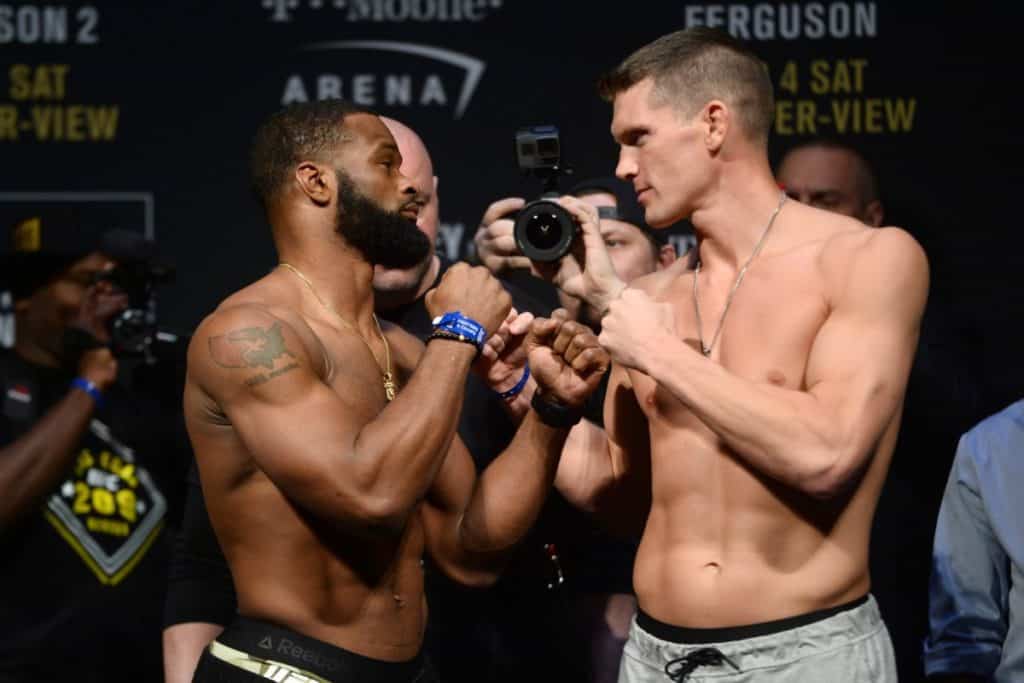 5.) Buildup:
As we noted earlier, UFC 209's main event wasn't exactly promoted in the best fashion. Most of the pre-fight talk was centered on Woodley and White calling each other drama queens, and the mild-mannered Thompson clearly prefers to let his hands do his talking more so than his mouth. But when he doesn't finish his foe with another exciting spinning kick, there's little left to get excited about, and it left Woodley's long, drawn-out complaining about his treatment as a UFC champion as the other talking point, not exactly the formula for huge PPV success.
Of course the backstory was the all-out war they already had, so when they put on the opposite at UFC 209, it only intensified the fact that there wasn't much anticipation for this fight overall, and fans' reasons why seemingly came true when it fell short in multiple directions. The promotion of the bout was a sign of what was to come, and the end product was just as bad as the pre-fight hype.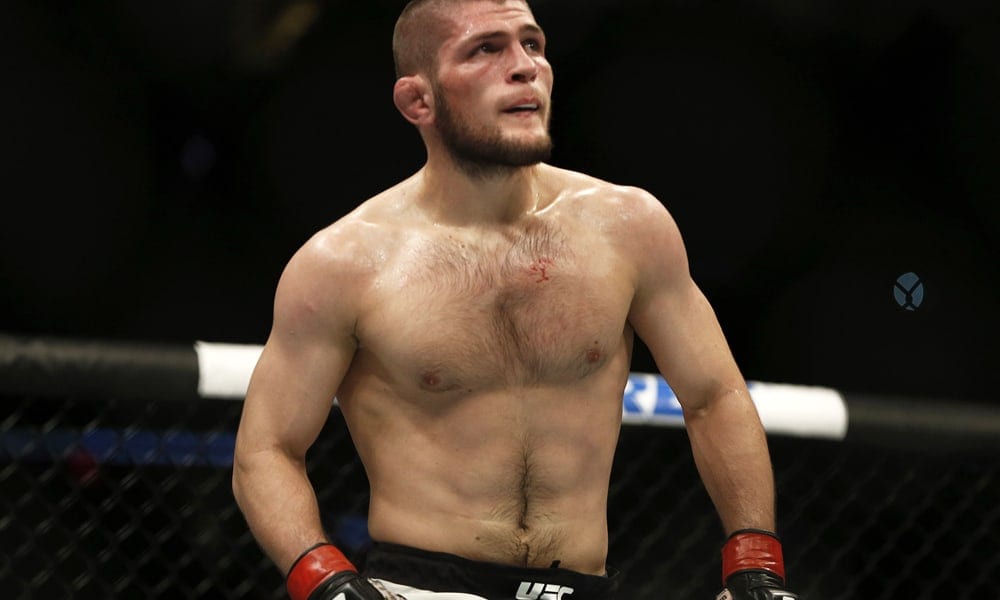 4.) Timing:
The timing of the fight's failure to deliver couldn't have been worse, as the cancellation of the awaited Khabib Nurmagomedov vs. Tony Ferguson co-main event the day prior forced Woodley vs. Thompson II to deliver.
It did not, and the perfect storm came to a head for the UFC after February 11's UFC 208 from Brooklyn delivered a similarly boring five-round main event when Germaine de Randamie beat Holly Holm in a close, somewhat dragging bout for the first women's featherweight title. That fight also contained controversy when de Randamie hit Holm after the bell after the second and third round, and to have more questionable judging arise after a recent PPV dud was the worst possible outcome.
The scorecard controversy wasn't as impactful or instigating, yet the questionable result only put the UFC's new ownership at WME-IMG in increasingly tenuous position after their latest week full of debacles.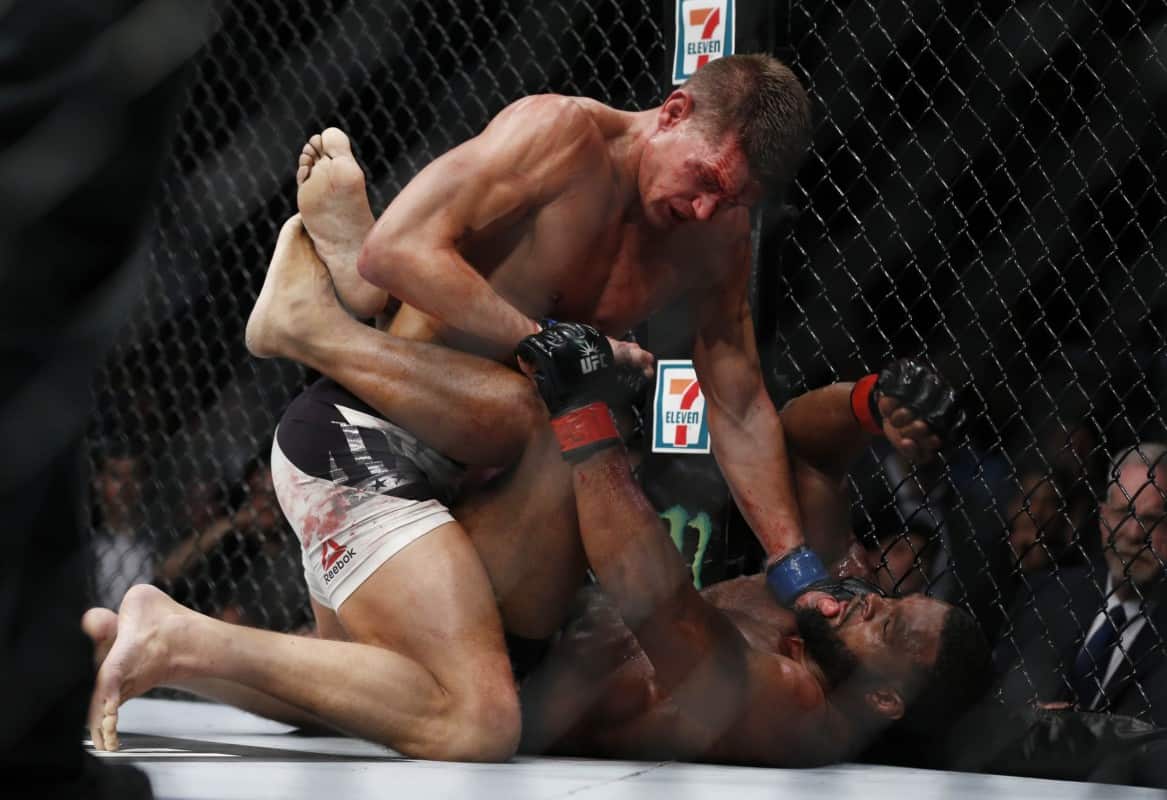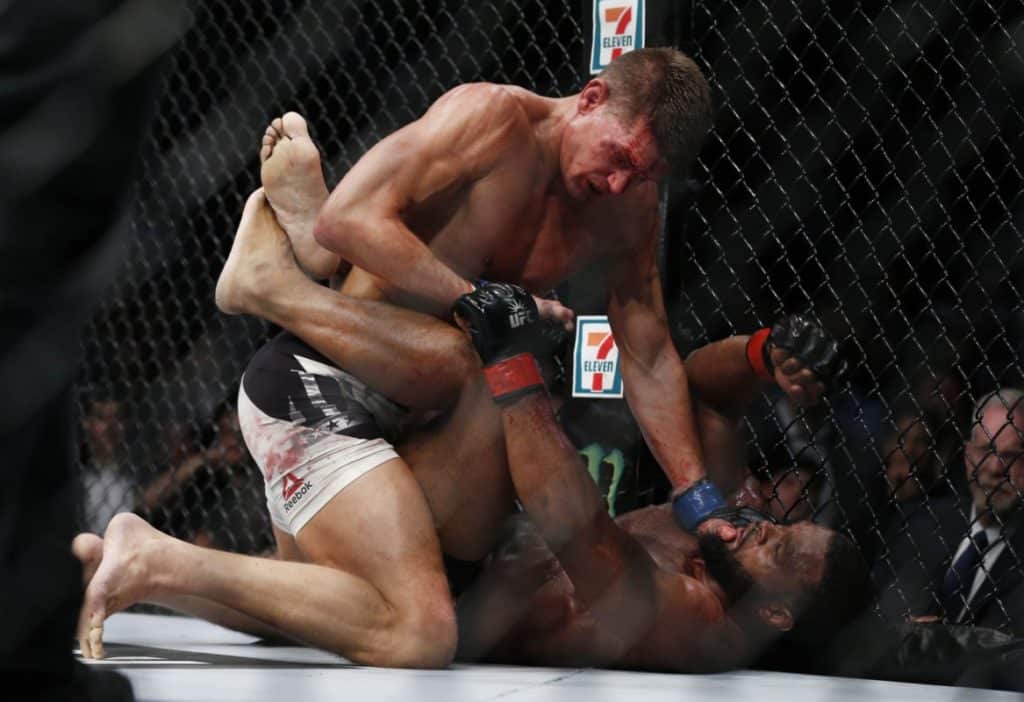 3.) Expectations:
Having already met in one of last year's best fights, the expectations to produce something similar or better was obviously heavy on the backs of both top-ranked welterweights.
They fought like it, and the result was one of if not the most tentative title fights in octagon history. Yes, it's understandable why both men fought so safely after experiencing each other's skills at UFC 205, but again, that just didn't translate into the entertaining match their first bout would have said was to follow.
The first bout might have made expectations too high for last night's fight, but both "The Chosen One" and Thompson could have done a bit more to solidify their status as the top 170-pound mixed martial artist on the planet.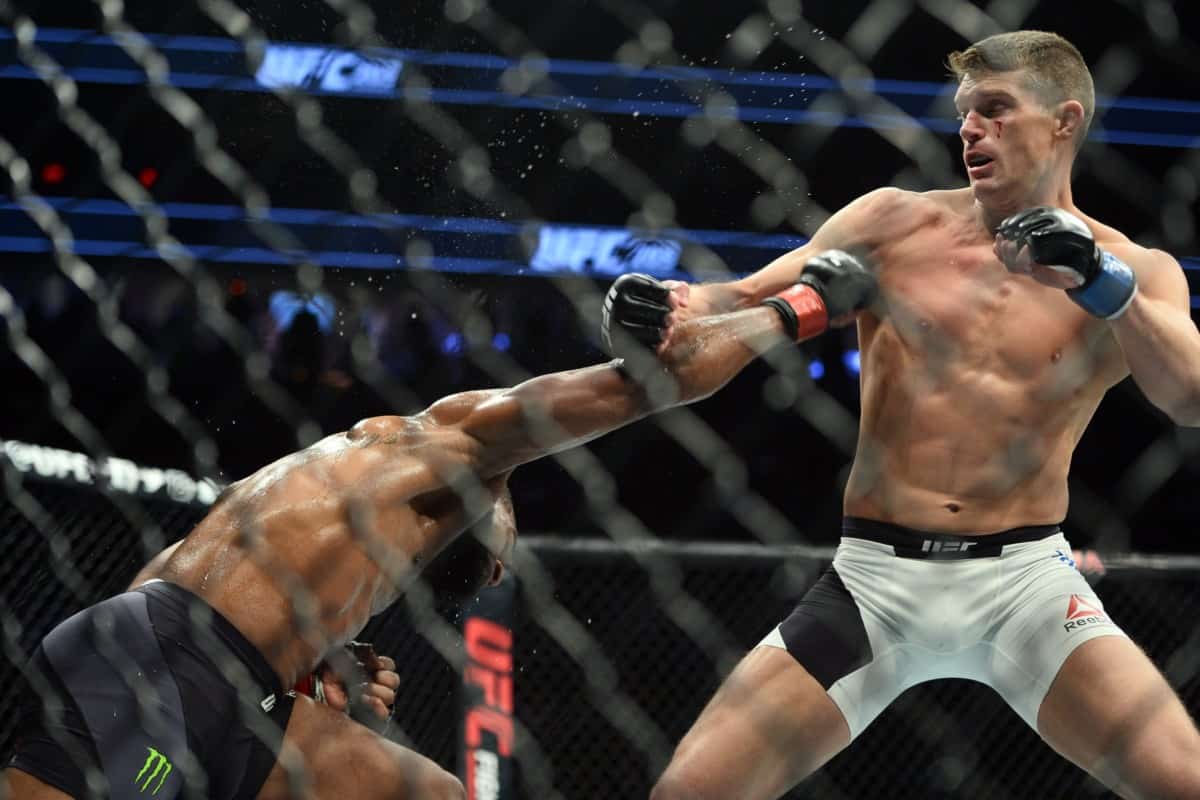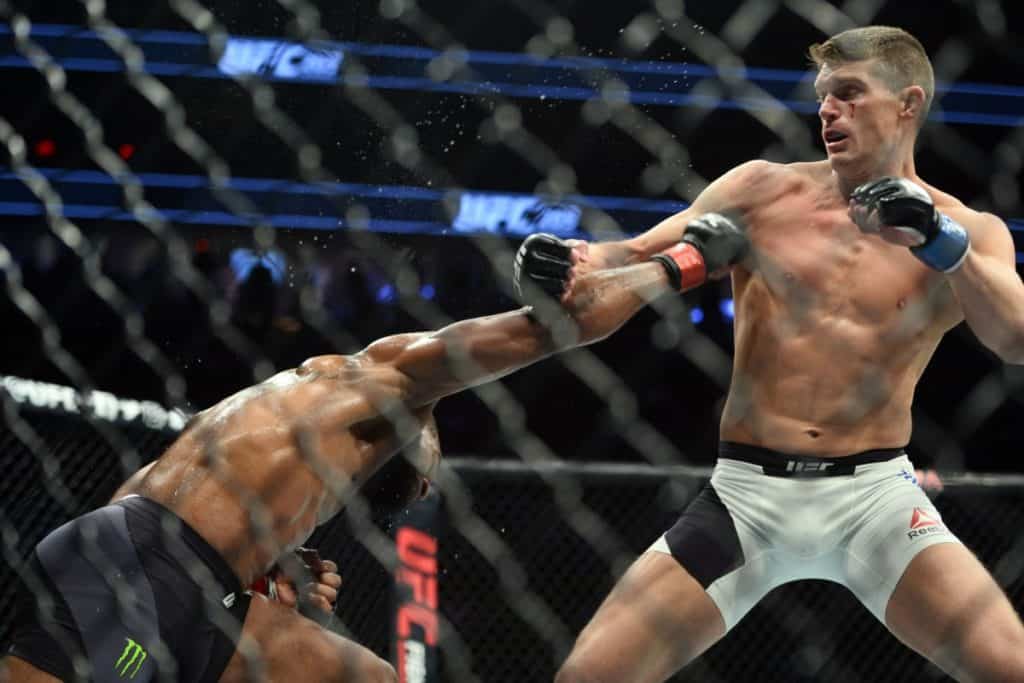 2.) Pace:
The main reason the impatient Las Vegas fans were booing at several points was the grueling pace of the contest. Thompson easily controlled the center of the cage early on, pressuring Woodley with just, well, pressure and not doing much outside of some pinpoint strikes here and there.
While the champ looked to counter, he didn't seem to be finding many holes in Thompson's guard, often lunging forward in all-too-sporadic rushes that rarely scored on the much taller fighter. Woodley was backing up for a majority of the fight, and while he scored the bout's only takedowns, it's also hard to win a fight when you're moving backwards.
Yet Thompson did little with his forward march, often hitting air and also attempting to counter when he was just out of range. It was obvious these two respected each other's power and striking skills, and that's understandable.
The pace just didn't result in the fight we expected from these two exciting knockout artists.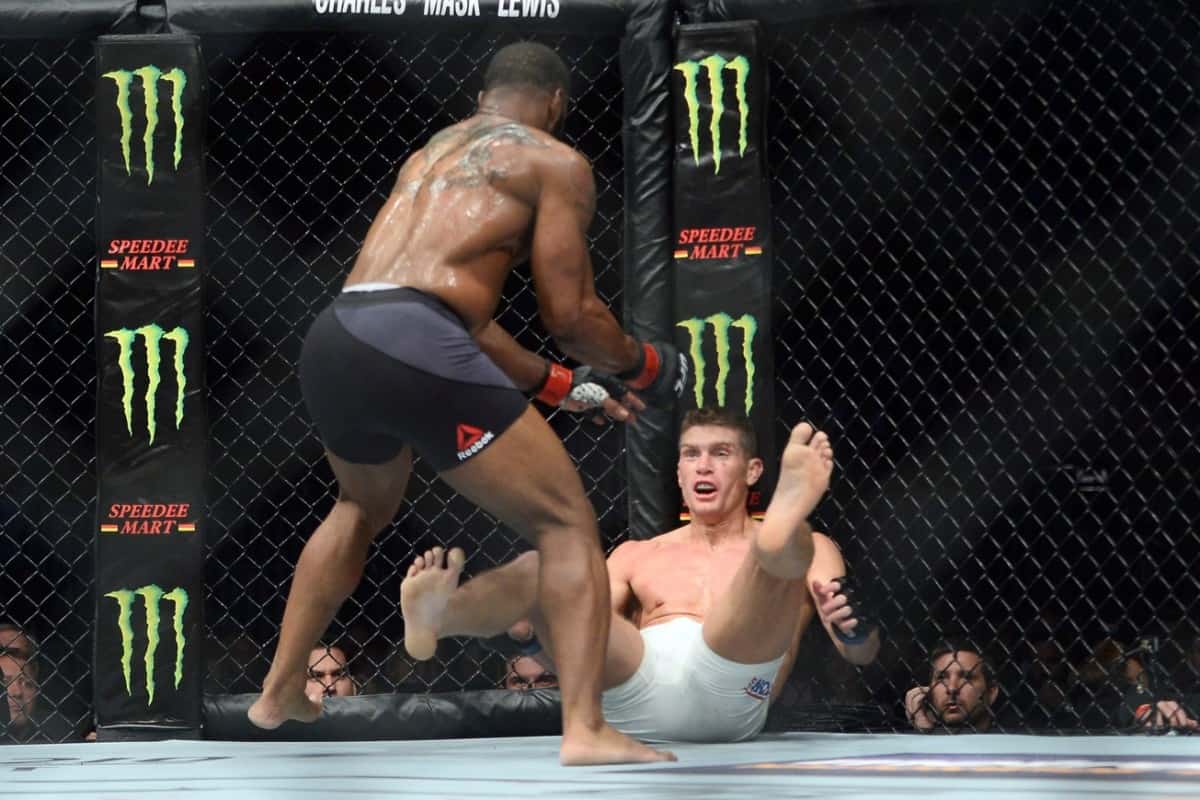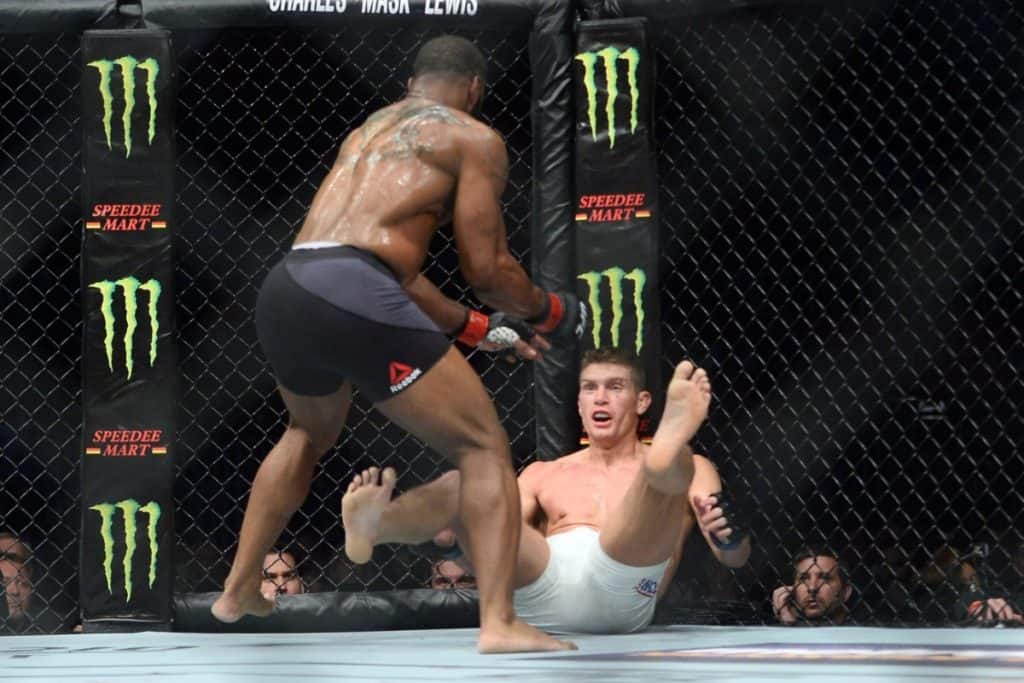 1.) Pressure:
The final reason Woodley vs. Thompson II may be one of the UFC's worst title fights of all time was the sheer pressure.
It became mountainous, almost unattainable to overcome, when Nurmagomedov vs. Ferguson was off Friday, and Woodley and Thompson just couldn't handle it.
Despite his tall talk and frequent statements for "money fights," Woodley is young as champion and has one draw and a highly questionable split decision over the same fighter during his seven-month reign. Thompson is in a kind of no-man's land after losing the closely-fought rematch, and it also became clear he'll never sell a fight on the back of his trash talk like Conor McGregor. No one is McGregor; Thompson's too nice.
The fact both could knock any welterweight out with one shot obviously played into their tentativeness, as did the pressure to deliver the perfect follow-up to the first match-up. It all came together in one big mess, and then the ball dropped when Woodley and Thompson 'threw down' in possibly the most uneventful welterweight title fight in UFC history.
You can call it 'technical' if you want, and indeed there is some truth to that element.
At the end of the day, however, fans just didn't receive what they wanted to see, and that's becoming a problem for new UFC ownership during an uncertain start to 2017.