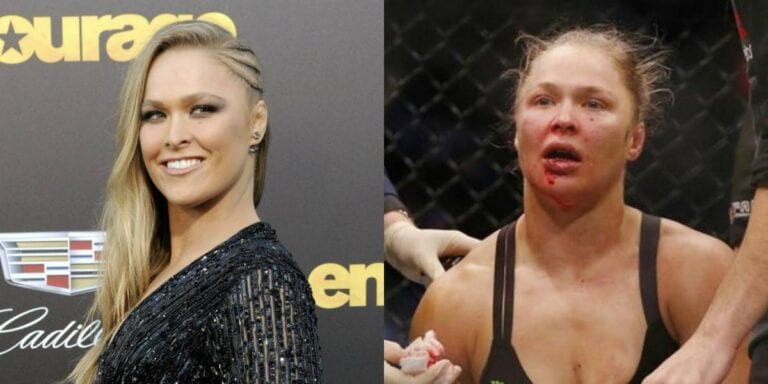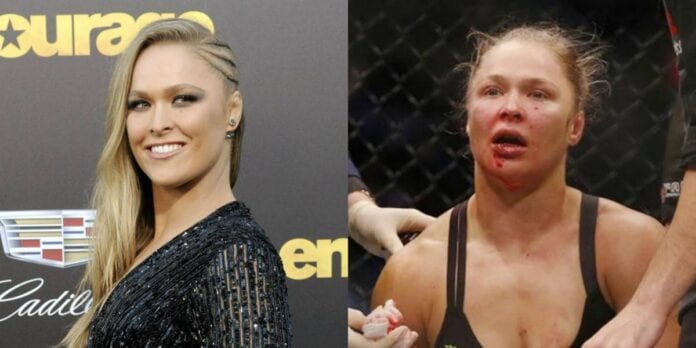 When Ronda Rousey lost to Holly Holm via second-round knockout at UFC 193, the world nearly stopped.
In order to right the ship, the mixed martial arts (MMA) universe is now calling for the queen's return. After all, she's the biggest pioneer in women's MMA history and easily one of the most popular fighters the UFC has ever had.
But Rousey is more than just a cage combatant. She's a model, actress, entrepreneur, ambassador, and social savant. She has built a brand around perfection, yet still maintains her international allure on the heels of her first, and only, professional loss.
At the age of 29, it seems as if a return for "Rowdy" is imminent. Several questions are justifiably present if she's still hungry and still motivated, but there's no doubt she still owns one of the best ground games in the UFC women's bantamweight division.
But just because the recipe is there doesn't mean the cake is going to come out golden brown. Rousey may have everything needed to forge a momentous comeback, but maybe there are more important things to fall back on to escape a life of brutality and overwhelming sacrifice.
And with the former champion who was never out of the spotlight now gone into hiding, you have to wonder if she really wants to come back. If she doesn't, obviously there's no reason to risk further physical and mental damage.
Let's take a closer look at five reasons why Rousey should never step back in the Octagon.

5) Recovery
The most obvious of all reasons as to why Rousey should not make another journey back to the Octagon is simply based on the damage she absorbed opposite Holm.
Like so many elite champions before her, such as Chuck Liddell and Anderson Silva, getting put to sleep often leaves a psyche changed forever. And if it doesn't effect a fighter mentally, it most certainly effects them physically.
For Rousey, her defeat to Holm was a wakeup call. She is not as good a striker as she was built up to be, and her ability to push through adversity is not ironclad. She also felt what it was like to be helpless inside of the cage for the very first time.
While the former titleholder could come back and reclaim her belt and nobody would bat an eye, she could also return as a shell of her former self. A fighter who can no longer do the things that once made her invincible is not one that should be setting foot into the Octagon to face the top women's bantamweight fighters in the world.

4) Tate Overload
Forget about a rematch with Holm. The only match-up to make for a Rousey return is to throw her right back into a title fight. That's where the money is, that's where the fans will flock, and that's the quickest way for her to save face.
But there is a problem with that scenario. Even if Rousey decides to return to the UFC, there is a good chance that Miesha Tate is still champion by the time that happens ("Cupcake" will defend her belt for the first time at UFC 200 opposite Amanda Nunes). And considering Rousey has already beaten Tate twice throughout her career, there isn't much motivation for a trilogy fight.
The UFC will try to spin it there way in order to create buzz for a third installment, but we've seen Tate bring her best to the cage and get smashed by "Rowdy." Her wrestling and power striking may have gotten slightly better, but the champion is simply not equipped to beat Rousey.
There just isn't much appeal for Rousey to fight her nemesis again at this point in her career.

3) Financial Stability
At the end of the day, professional fighters compete to make green paper with old men in white wigs on it. They may respect the sport of MMA, encompass the true warrior spirit, and love punching another human being in the skull, but they're called professionals for a reason.
Luckily for Rousey, she has collected enough funny paper throughout her three-year UFC career to call it quits and never have to work another day in her life (even though she has multiple avenues outside of fighting to do so). She may not drive around in fancy cars like Irishman Conor McGregor or wear expensive suits like he does, but she has a bank account as gaudy as the brash featherweight champ.
While there is a ton of money left on the table for Rousey's taking if she decides to return to the cage, there may be a voice in her head screaming, "You already have enough, you just have to walk away."
Because at the end of the day, aside from the love for the sport, why would a fighter want to compete if the money is already had?
2) Hollywood Calling
Rousey is as popular in the mainstream as a MMA fighter can be. With personality, beauty, swag, and undeniable talent in everything she does (except strike with a world champion boxer), the former UFC champion can do whatever she wants to do heading into the future.
But at the core of who Rousey is today lies an undeniable need to land on the silver screen. In just a few short years, she has taken her Octagon notoriety and transformed it into a successful Hollywood career. This includes roles in movies such as The Expendables 3, Entourage, and Furious 7, as well as an upcoming lead in the reboot of Road House.
Needless to say, the 29-year-old has proven her worth as an aspiring actress.
So it makes sense now that Rousey would want to step away from fighting before she suffers more head trauma and spills all of her effort into acting. It seems like the most obvious choice to make, especially considering she can make more money reading her lines than Judo chopping her way past trained warriors.
1) Her Legacy
At the end of the day, if Rousey doesn't care about money, doesn't care about her health, doesn't care about beating a dead horse, and doesn't care about beating up Michelle Rodriguez, she has to care about her legacy.
Because no matter how rich (McGregor), poor (Ken Shamrock), popular (Sage Northcutt), or uncontrollable a fighter becomes (Jason "Mayhem" Miller), they can always fall back on the accomplishments they created inside of the cage. Hardcore fans understand these achievements, and sometimes only look at them as a means for judging a fighter's career.
In Rousey's case, despite getting obliterated by Holm back in November, her legendary status remains untainted. We still appreciate her effort to bring women's MMA to the forefront of the biggest promotion in the world and the fact that she made it look easy.
If she comes back and is unable to regain that dominance, her everlasting glow with diminish by the performance (or lack thereof). It's often better to stay away and keep what you have than to build on something that is already concrete.