When Ronda Rousey signed with the UFC in 2012, it was clear that the promotion had a star on its hands, but perhaps no one knew just how big that star would become.
The "Rowdy" one quickly transcended the sport, becoming one of the biggest pay-per-view (PPV) draws in the UFC and rattling off six straight defenses of her long-held 135-pound title, all, by way of stoppage.
Rousey seemed to improve each and every time out and as she continued to succeed inside of the Octagon, her status outside of it skyrocketed as well. Heading into her UFC 193 (Nov. 15, 2015) title defense against Holly Holm in Melbourne, Australia, Rousey was on top of the world, but as we've learned, mixed martial arts is a sport that includes the highest of highs and the lowest of lows. The "Rowdy" one would end up suffering a brutal knockout at the hands of Holm and we've seen very little of her sense.
Despite her absence from the public eye, Rousey will return in the main event of this Friday's (Dec. 30, 2016) UFC 207 from Las Vegas, Nevada to challenge champion Amanda Nunes for the title. Many have been unsure of what to expect from Rousey in her comeback fight, but let's take a look at five reasons why she may return to full force come fight night: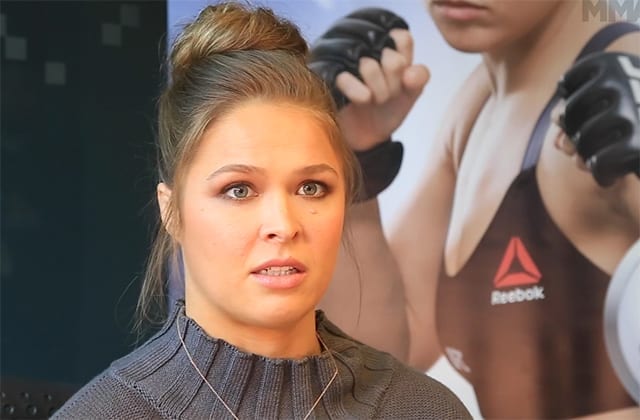 Lack of Media
Prior to UFC 193, Rousey was a media machine, which, in addition to her elite level fighting skills, is what turned her in to the megastar she had become. "The Rowdy" one consistently made appearances on notable talk shows, as well as often taking part in various interviews and photo shoots with the world's most prominent outlets and magazines.
Rousey was essentially everywhere, but that perhaps could've led to her downfall. Leading up to UFC 207, the ex-champion has refused to take part in any media obligations aside from a few talk show appearances, as she did an interview with Ellen DeGeneres as well as Conan O'Brien. Other than that, however, Rousey has been a shell of her former self in terms of media and promotion.
This may serve as a positive factor though. Rousey has admitted that she was too focused on making everyone around her happy and always saying "yes" rather than focusing on the task at hand. Perhaps her training for the Holm fight was hindered because of this.
With the lack of media she's done leading up to UFC 207, I'd have to assume the former Olympian is solely focused on the upcoming fight, which may end up benefitting her when the cage door closes.

Time Off
In addition to bombarding herself with media obligations every time she fought, Rousey was also extremely active throughout her UFC title reign, which lasted from Feb. 2013 until Nov. 2015. During that time period, the "Rowdy" one fought a whopping seven times, which is more times than a typical champion would compete in a similar time period.
With that being said, not only will a break from the media likely benefit her, but Rousey has also likely benefitted from the time away from the cage. The former title hold has had over a year to not only rest her body and recover, but to hone her skills and work on her game without the distractions that she had become so accustomed to.
Because of this, we may see a fresh and rejuvenated version of Rousey when Bruce Buffer echoes her name at the T-Mobile Arena on Friday night.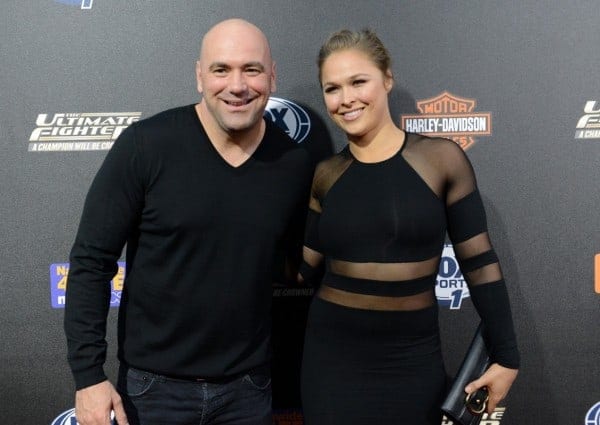 Less Movies
Rousey's success inside of the Octagon has obviously attributed to her star power outside of the cage and this star power and fame has garnered her some blockbuster movie roles over the last few years. In 2014 and 2015, Rousey appeared in three major pictures including 'The Expendables 3', 'Furious 7' and 'Entourage'. She has also signed on for multiple other roles in movies that will be released at a later date.
Given her ultra-active fighting schedule, it's likely that Rousey was balancing her fighting life with her acting career, which also could have hurt her championship reign.
Over the last year, however, Rousey has toned her acting career down. It seems as if the ex-champion has fighting and only fighting on her mind, which could be the recipe for a dangerous and refined Rousey. If she has indeed been solely focused on retaining her title over the last year, Nunes could be in trouble.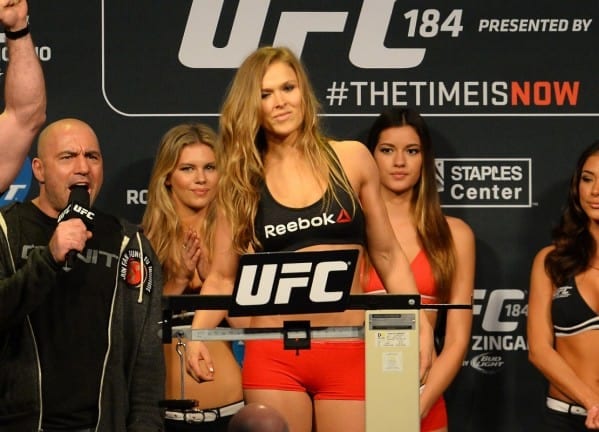 Current Shape
While these previous reasons could indeed foreshadow a strong performance coming from Rousey, they could also be merely speculation. What isn't speculation, however, is the current physical shape that the former Olympian is in.
While we haven't seen much of her, a few pictures have surfaced indicating that Rousey is fit, strong and perhaps in better shape than when we last saw her.
Check one of them out here.
In addition to that photo, Rousey also appeared in the second installment of UFC 207's Embedded series, which was released yesterday (Dec. 27, 2016). Taking part in a fight week photo shoot, Rousey once again looked strong and in top fight form.
If these images are any indication of what kind of shape Rousey is in, it's likely that she's been taking this return seriously.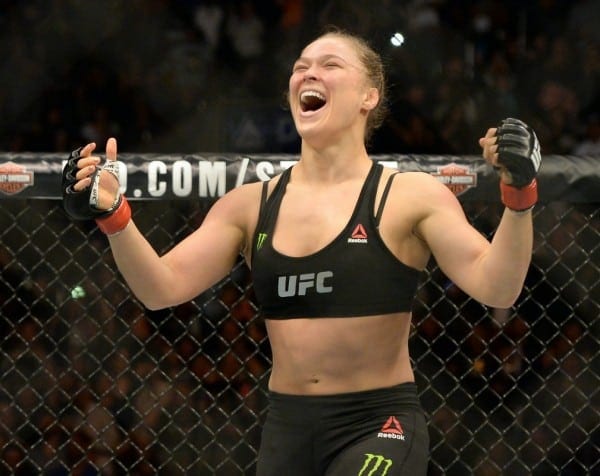 Motivation
While we haven't received any pre-fight quotes from Rousey, we have heard some powerful and meaningful words come from her in a few of the UFC's promotional videos.
In the UFC 207 Extended Preview, for example, Rousey said, "Fighting is the most important thing in the world, so I have to keep going. I'm just going to go in and do what I'm best at."
In my opinion, it's clear that her mind is focused on fighting and not only is Rousey seemingly motivated beyond measure to recapture her title, but she appears to be confident as well, which she clearly wasn't after suffering the defeat to Holm last year.
Do you expect the "Rowdy" one to return to her old form this Friday night?