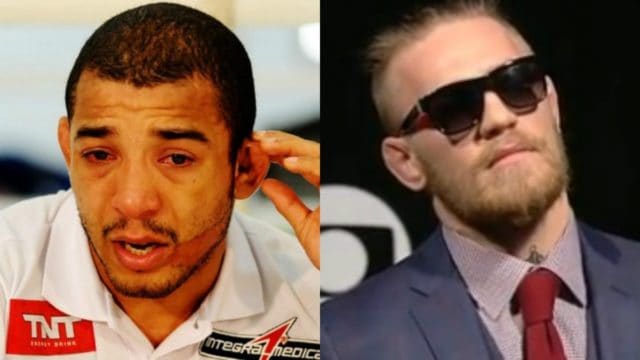 It seems as if the MMA world has moved on from the shock of Conor McGregor's amazing 13-second knockout of formerly dominant champion Jose Aldo in the main event of December 12's UFC 194, and now the focus is understandably on just whom 'The Notorious' will face next.
There are several potentially great fights available for the Irish trash talker, as a bout with Frankie Edgar, lightweight champion Rafael dos Anjos, or even the polarizing, resurgent Nate Diaz have all dominated the airwaves in one form or another over the past two weeks.
However, one bout that hasn't been talked bout hardly at all for McGregor is an immediate rematch with Aldo, which may be a bit confusing given that many recent UFC champions who lost their belts did get the next title shot after losing.
But Aldo and his situation are a bit different, and it isn't necessarily for the better in the eyes of his employers. Here are five reasons why Aldo, despite being the only featherweight champion the UFC ever knew before McGregor, won't get his coveted rematch with 'The Notorious' just yet.
If you enjoyed this story, please share it on social media!