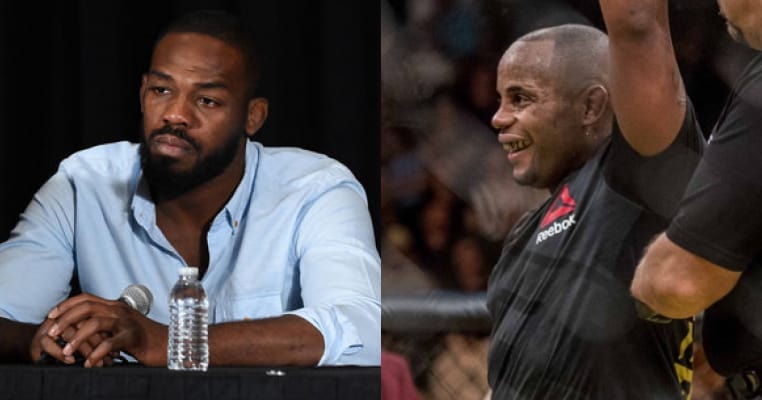 This weekend, UFC light heavyweight champion Daniel Cormier and archrival former champion Jon Jones will finally meet in a rematch in the main event of Saturday's (July 29, 2017) UFC 214 from the Honda Center in Anaheim, California.
It seemed the rematch was all but inevitable after Jones won their first match-up at UFC 182 in 2015, but there have perhaps never been more roadblocks to a bout happening, with a true cascade of strange and troubling circumstances leading to the fight just now happening in the second half of 2017 (and we still have all week to go).
Cormier was forced out of the first date for a second fight at April 2016's UFC 197 with a leg injury, and the fight was re-booked for the main event of last July's massive UFC 200, only to see Jones forced out three days prior with a failed USADA drug test. Add that to the litany of legal trouble "Bones" has been in over the past three years, and we're just not sure to expect from the onetime dominant pound-for-pound king.
Yes, Jones deserves to be around the -250 favorite oddsmakers currently have him at. No, it would not be a surprise to see him come back and outlast Cormier once again to regain the belt he never lost in the cage, but rather had stripped from him due to terrible behavior.
However, there are also a few major signs Jones could be in for a fall, and those signs have been building up for years. Check out our five biggest reasons "DC" could destroy Jones at UFC 214.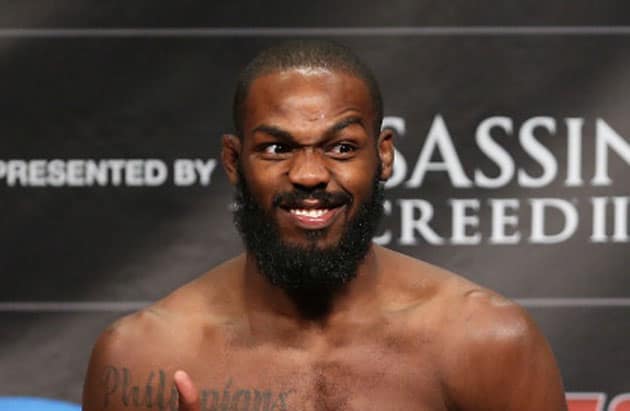 5.) Drugs:
Let's be honest here – if Jon Jones never got into drugs, we wouldn't be talking about any of this. He'd most likely be well on his way to being the best mixed martial artist of all-time, something he arguably still is. He would have probably left no doubt by now if he didn't do things like fail a drug test for cocaine prior to his first fight with Cormier or ruin a huge bout with Anthony Johnson by breaking a 25-year-old pregnant woman's arm in a hit-and-run accident before returning to the rental vehicle to remove a fat stack of cash while leaving identifying paperwork, drug paraphernalia, and condoms in plain sight to police.
Yes, all of that happened, and you can stick up for him all you like, but Jones made his own bed here. He missed out on an absolutely massive payday at UFC 200 last summer, and all to supposedly use a sexual performance enhancement pill that got him another year on the sidelines.
Jones may be the best fighter in the history of MMA. The main thing that has even made that a discussion is his troubled history with drugs, and the undoubtedly huge bouts those associated troubles have ripped from him.
It's difficult to predict just how much of a toll drugs have taken on Jones, and he's been clean throughout what were surely many out-of-competition tests until now. But if he shows any sign of wear and tear due to any kind of drugs, Cormier could capitalize.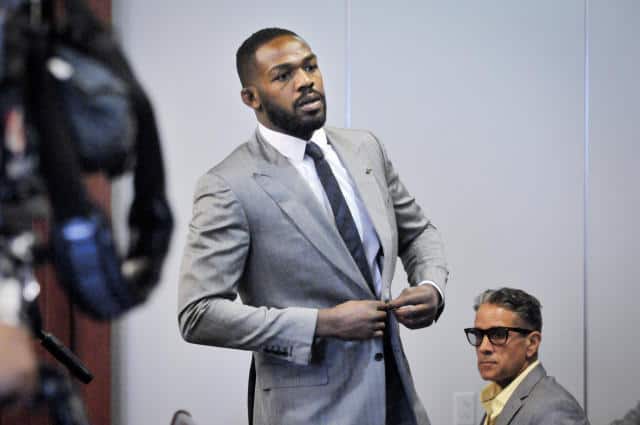 4.) Motivation:
Even though Jones has repeatedly said he's refocused, reinvigorated, and rejuvenated in his many media appearances for all of his many scheduled rematches with Cormier, no matter how many times those clichés are uttered will amount to anything unless Jones finally shows up to the octagon and battles Cormier.
Jones had the chance to do that and squandered it all to, in his team's words, not disclose his use of Cialis on a pre-fight medical questionnaire, something that they appealed to USADA but were still handed a one-year suspension. That's not the behavior of a fighter who is truly motivated to come back and face the consensus next-best fighter in his division, no matter what he says. It seems like if he was, he would make it happen no matter what, because it's such a once-in-a-lifetime fight against an opponent whom you've not only beaten but is also quickly becoming one of the best fighters of all-time himself. Not to mention he's missing some of the biggest paydays of his career, something that is concerning for a prizefighter.
On the other hand, Cormier, while getting older and dealing with injuries himself, has been a picture of motivation despite being doubted and criticized at every turn. Even if you don't necessarily like his personality on FOX Sports 1 or his at-times slow, smothering fighting style, the fact remains that "DC" is highly effective, and he's also clearly highly motivated based on his nonstop schedule of facing the best fighters in the world.
That's something that Jones used to do better than any fighter in the world, but it's been a long, long time since we've seen that version of "Bones" now.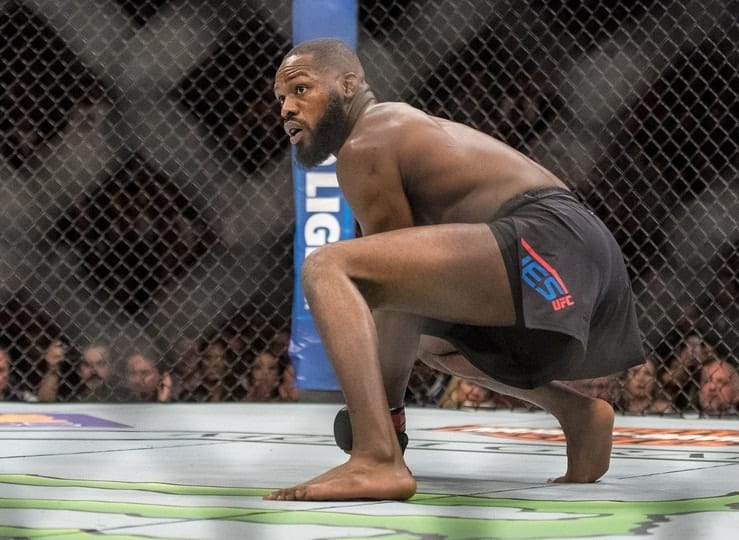 3.) Activity/Inactivity:
Building off of the previous issue of motivation, Jones' lack of focusing on his career and making it work has lead to obvious and long periods of inactivity.
He says he's focused on solely on the task at hand, and indeed that may be the case. But there is little – if any – substitute for actual in-cage time against the best fighters in the world, something that Cormier has been building in droves while Jones deals with myriad issues and attempts to make yet another comeback.
Jones has one win, a decision over Saint Preux, since he beat Cormier by unanimous decision at UFC 182. By comparison, Cormier has fought and defeat Anthony "Rumble" Johnson twice, Alexander Gustafsson, and Anderson Silva in that span. No, his win over "The Spider" wasn't exactly the most entertaining bout, but let's not forget he took the fight on three days' notice when he had been planning on finally rematching Jones until his rival was forced out with yet another drug issue.
That activity has kept Cormier relevant against the absolute best, although it could be argued it's also added wear and tear to his already aging and injured body. Regardless, Jones appeared rusty in his fight with Saint Preux, and now he's been out another 15 months. Again, he could show up and prove just why he's a generational, perhaps even once-in-a-lifetime talent and dust "DC," but if he does indeed lose this time around, his long periods of inactivity will most definitely be pointed to as a motivating factor.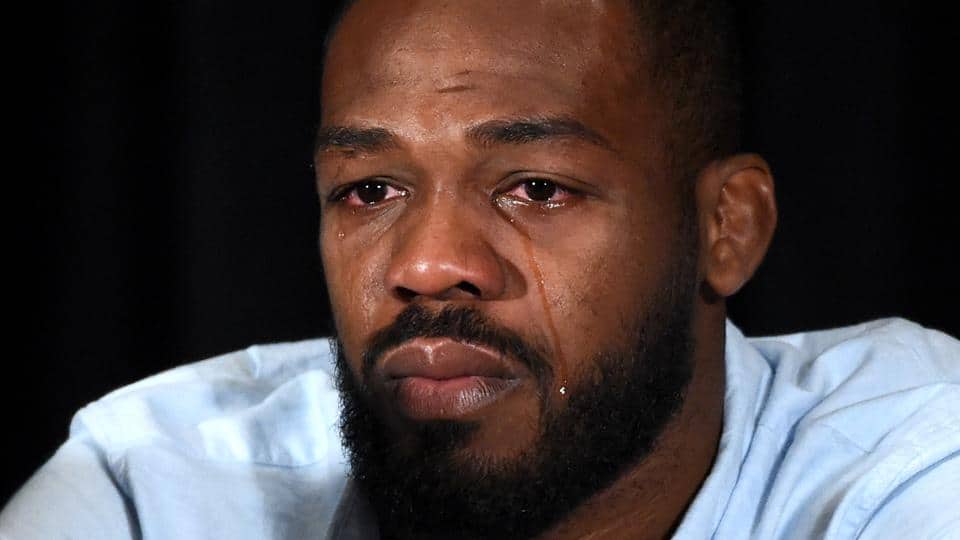 2.) Distractions:
It simply can't be denied that there have been multiple distractions standing in the way of Jones' supposedly triumphant return, and on more than occasion.
The run-ins with the law, the failed drug tests, the endless social media wars – it's all made this rivalry feel drawn-out and dare I say it – even a bit stale as it pushes towards almost three years since it was kicked into high gear by the UFC 178 brawl.
It would be hard for any fighter to stay focused on such a rivalry with the same fighter, and Jones' legendary status is clearly the main thing keeping it alive. Well, that and an overall absence of truly legit title contenders in a barren light heavyweight landscape outside of a resurgent Gustafsson. These distractions have been building up for Jones over years, and regardless of if he says he's moved past them to finally focus on regaining his belt and re-staking his claim at the light heavyweight throne, they are just that – distractions.
The unfortunate passing of his mother this year could also serve to be a distraction of a different kind, although it could be more of a motivating one that propels Jones to victory too. Ultimately Jones is a champion the likes of which is without equal throughout the annals of MMA and UFC history, and if anyone can rise above the multiple distractions to win back the title, he would be one of them. He's clearly mentally tough in terms of fighting, but his judgment outside the cage has obviously been the polar opposite of the resolve he's displayed when actually competing.
Jones is and should favored in the rematch against "DC." If he does lose, it will be more than tough to say all of these many distractions didn't play a part in it, however.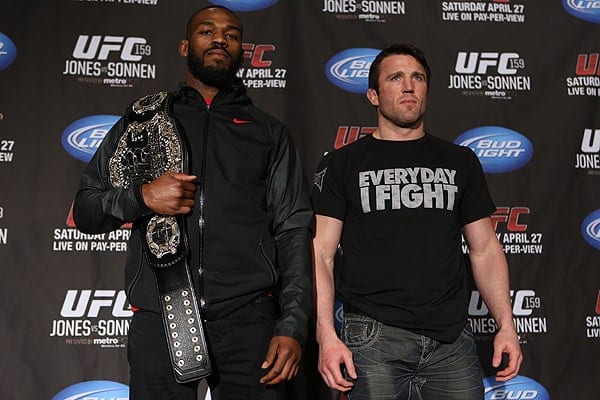 1.) Jones Last Finished Chael Sonnen:
Finally, perhaps the most impactful reason – and the one that actually the least talked about – is the fact that Jones just has not been as dominant as he once was in recent years, even before all of the legal and drug issues rendered him unable to compete.
When he was a young, up-and-coming prospect and then a peerless champion who cut through a swath of legendary former champions, he was simply unstoppable. All you need is to look back at his vicious stoppages of Brandon Vera, Vladimir Matyushenko, and Ryan Bader that earned him his first title shot as proof, but when he won the belt was where his talent truly shined through.
From early 2011 to the fall of 2012, Jones put together a run that will probably never be matched when he demolished Mauricio 'Shogun' Rua to win the title, submitted Quinton 'Rampage' Jackson in dominant fashion, choked out Lyoto Machida unconscious, thoroughly throttled former training partner and mentor Rashad Evans, and finally submitted longtime legend Vitor Belfort after nearly getting his arm torn off by a 'Phenom' armbar.
Chronicling that made me realize that Jones is probably the best fighter ever on that run alone, but it's a double-edged sword as he has made almost as much of an effort to squander the greatness that stretch lent him. True, he can rebound and find that aura of invincibility again, but the truth is that Belfort fight, while no doubt a thoroughly impressive finish in its own right, actually started a period that just is not up to the high bar Jones set for himself with his early dominance.
Since that win at UFC 152, Jones went on to finish Chael Sonnen, an overmatched middleweight who had no chance to become the light heavyweight champion, in the first round. After that, however, Jones met some adversity when he was nearly outlasted by Gustafsson in a fight many feel is the best light heavyweight match in UFC history, and also one where many still feel 'The Mauler' won. Instead of taking the obvious rematch, he fought Glover Teixeira and beat him with another one-sided decision, but when you're at the absolute peak destroying people like he was, another decision just doesn't live up to that standard. The first Cormier fight came next, and it was yet another decision for Jones, an impressive win to be sure, but again, not up to his previous bulldozing tendency.
Fair or not, Jones just hasn't been his old self for over four years now, and that's a real concern no matter where you think he's at in terms of his career right now. Maybe all of the drugs, the lack of motivation without a true challenge, the inactivity, and the many distractions have come together to result in a version of "Bones" that could still be the best in the world, but also one that Cormier is finally able to best.
We'll see at UFC 214, and for a final time, Jones may still be the best mixed martial artist of all-time regardless of if he wins or loses. Yet the fact remains, for one reason or another, that he's just not the same as he once was, and it's on him to rise above the noise and prove to his fans that he is still the greatest.
Do you believe he'll rise up to the challenge, or have his issues opened an avenue for 'DC' to finally defeat his greatest foe?