Five Fighters Who Could Have Held Multiple Belts Like Conor McGregor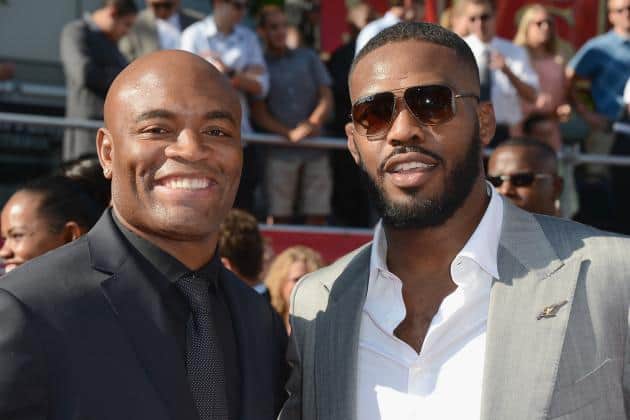 At UFC 205 Conor McGregor made history by knocking out Eddie Alvarez to become the first fighter to hold the belt in multiple weight classes simultaneously, something he had been talking about doing for quite a while.
Before McGregor, Dana White was dead-set against any fighter holding multiple belts at the same time, as he claimed it would create a logjam in both divisions. McGregor's ability to sell a pay-per-view had more than a little to do with him getting the opportunity. I went back into the promotion's history books and if we're basing this opportunity solely on skill, there are at least a handful of fighters who could have accomplished the feat before McGregor.
Here is a look at five fighters who could have held belts in two divisions simultaneously if given the chance.

Randy Couture
Couture was never a big heavyweight and frequently made the drop down to light heavyweight. After he lost the heavyweight title to Josh Barnett he made the drop to light heavyweight and beat Tito Ortiz for the light heavyweight belt. Couture is one of only three athletes to win UFC gold in multiple divisions.
Having the benefit of knowing that Couture was able to beat Tito, you have to think that if given the opportunity during his reign as heavyweight champ he would have likely won, making him the first to hold belts in two divisions simultaneously.

Tito Ortiz
During Ortiz's reign as light heavyweight champ, the middleweight division was only being formed and finding its place. There had only been two champions, Dave Menne and Murilo Bustamante, during Ortiz's tenure. After Bustamante vacated the title and moved over to pride it sat vacant until Evan Tanner won it in 2005.
The beginning of the middleweight division happened right in the heart of Ortiz's title reign. Ortiz was never a shredded hard body. It peaks curiosity to wonder if he would have been able to make the 185 pound limit. If so, I have a hard time believing anyone would have been able stop him from hoisting both belts in the air.

Anderson Silva
Silva is considered by many the greatest mixed martial artist of all-time. He ruled the middleweight division for more than six years, dispatching of anyone the UFC put in front of him and convincingly with a few exceptions.
During his run as middleweight champion, the light heavyweight title was passed around like a hot potato. Chuck Liddell, Rampage Jackson, Forrest Griffin, Rashad Evans, Lyoto Machida, Mauricio Rua and Jon Jones all held the gold. Knowing Silva uncorked one of the most humiliating knockouts in the sports history against Forrest Griffin and using that as a gauge, it seems highly possible he could have held both belts.
I would go as far as saying the only person on that list that would likely beat Silva in his prime would be Jon Jones, but that is a matter of opinion.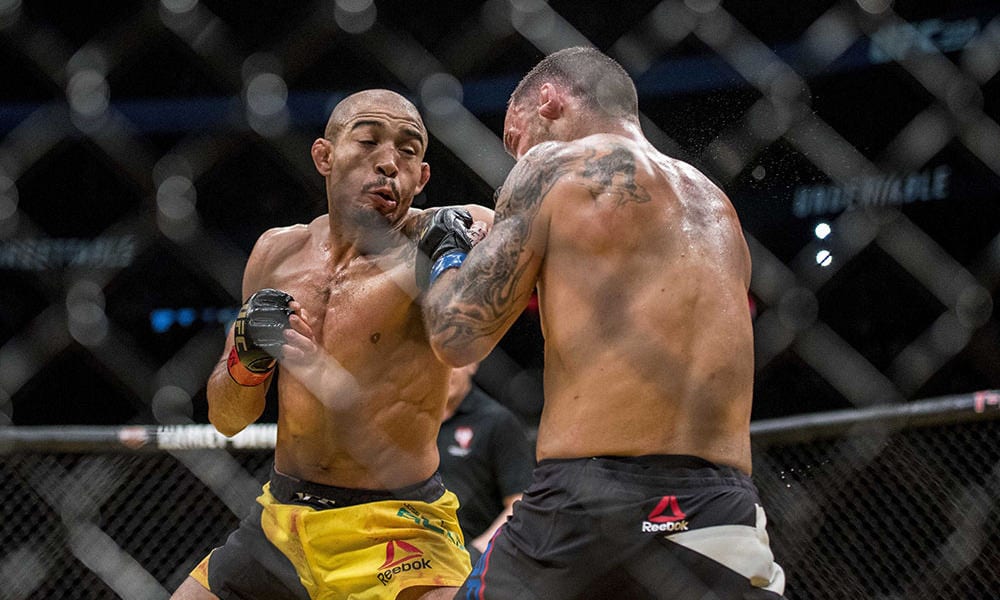 Jose Aldo
During Aldo's run as featherweight champ he ruled with absolute dominance. During that run, the lightweight division had four different titleholders. One of them was Frankie Edgar, whom Aldo has beaten twice at featherweight. Benson Henderson, Anthony Pettis and Rafael dos Anjos make up the other three, and not one of them would pose an overwhelming threat to him.
Aldo lobbied to president Dana White for the opportunity to be a two-weight world champion. White stayed consistent, demanding Aldo vacate the featherweight title in order challenge for the lightweight belt. It is too bad, because Aldo may have had a better chance than anyone else on this list of making it a reality.

Jon Jones
Jon Jones is quite possibly the best talent to ever grace the octagon. There is a strong chance he would have gone down as the greatest fighter in history had it not been for a number of legal and personal issues outside of the cage. Very few athletes rule their division with the same dominance as Jones. Alexander Gustafsson is the only one who has come close to beating him.
Jones has occasionally pondered moving up to heavyweight. During his title run there have only been two heavyweight champions, Junior dos Santos and Cain Velasquez. Both are beasts, but if we look at how easily Jones handled Daniel Cormier, who was ranked a top three heavyweight for a long time, you have to believe he would do just fine against the heavyweight elites.
With the weight difference between heavy and light heavyweight, winning both titles would be one of the most impressive feats in MMA history.