Five Biggest Takeaways From UFC Oklahoma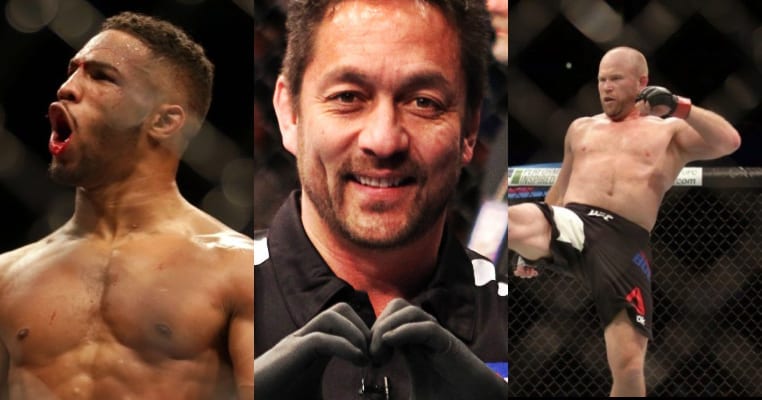 After another crazy and controversial night of fights from last night's (Sun., June 25, 2017) UFC Fight Night 112 from the Chesapeake Energy Arena in Oklahoma City, Oklahoma, fans have plenty to analyze. From shocking submissions to quick TKOs, UFC Fight Night: Chiesa vs Lee delivered in more ways than one.
The most glaring was the most undesired, when highly derided referee Mario Yamasaki called an extremely early stoppage to the Kevin Lee vs. Michael Chiesa main event after Chiesa did not tap, ripping a chance for Lee to decisively win the biggest fight os his UFC career and also not allowing Chiesa a chance to recover even if he was in big trouble.
And it became clear on Sunday night that several longtime veterans are on the way out, while several new prospects emerged in some extremely lacking weight divisions.
Let's take a look at what we're left with after the UFC's foray to Oklahoma City.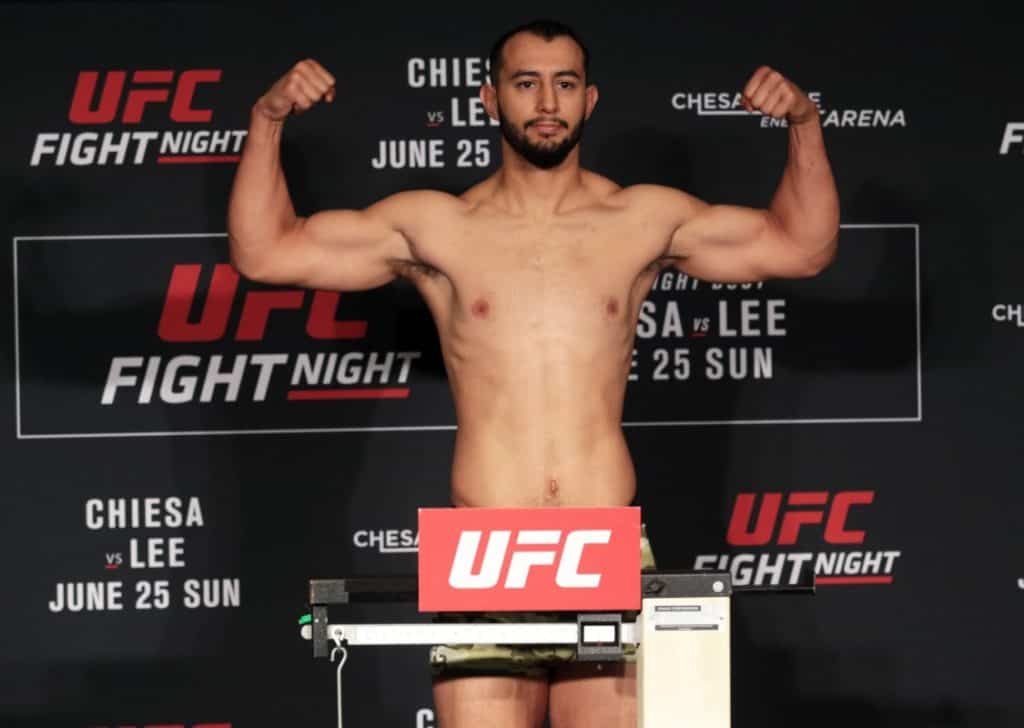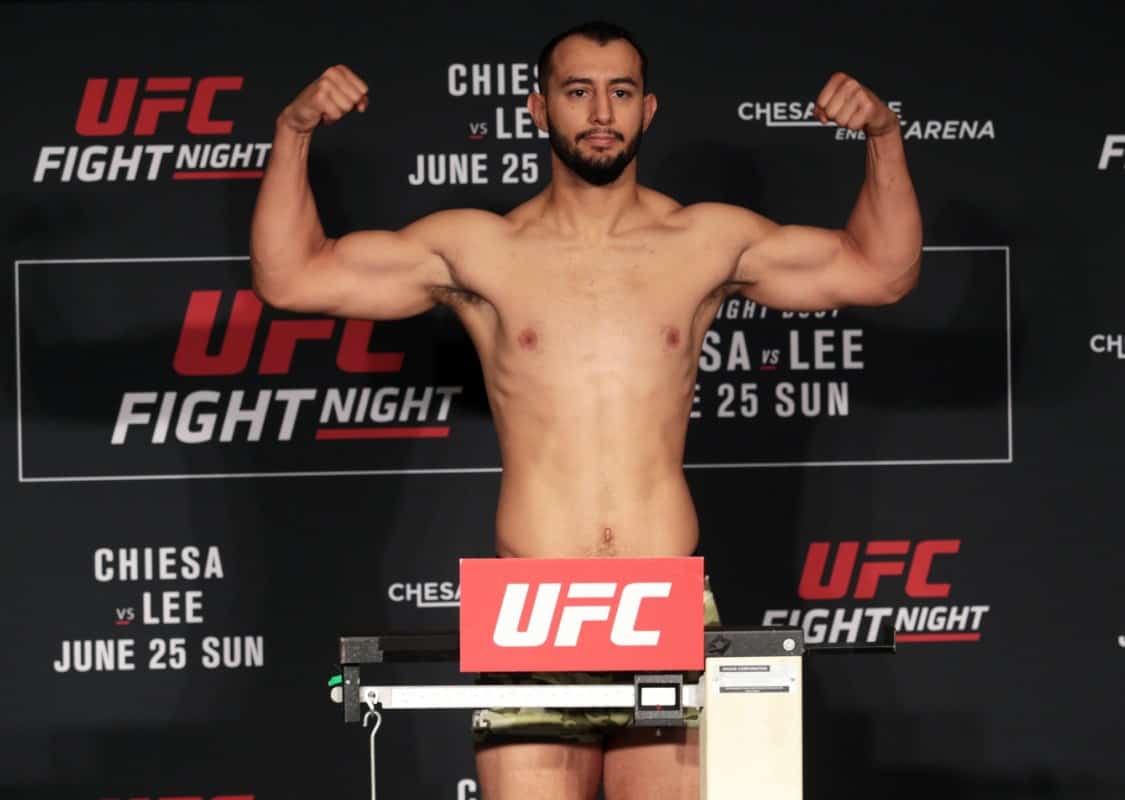 5. Dominick Reyes Is A Much-Needed New Face At 205:
For a division severely lacking in prospects and contenders, the light heavyweight class is beginning to finally shape up.
Volkan Oezdemir, Marcel Fortuna, and now Reyes have all scored incredible first round finishes in recent bouts, and their presence is sorely needed.
Reyes absolutely leveled Christiansen within the first 20 seconds, and finished the fight just seconds later. Reyes is heading a new crop of prospects at 205 pounds, which is long overdue to say the least.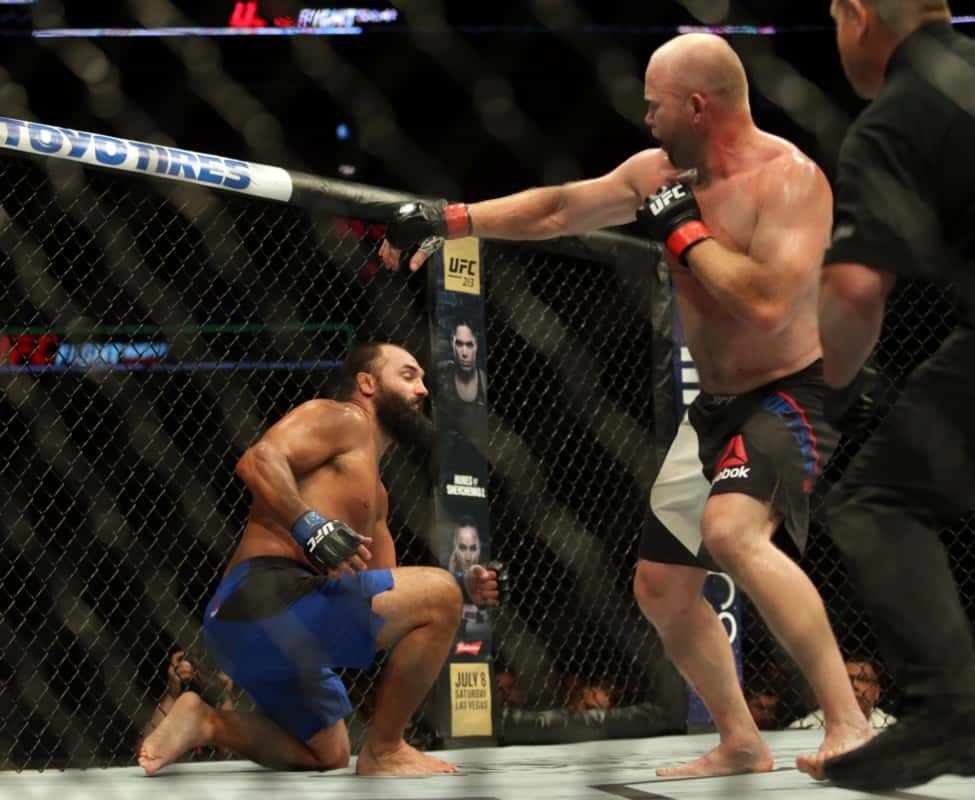 4. Johny Hendricks Might Be Done:
How the mighty have fallen. "Big Rigg" was once the welterweight champion of the world, now he can't even make the middleweight limit.
To make matters worse, the former champ was finished with strikes by "The Barbarian," who showed no regard for Hendricks' offense, head kicking Hendricks into the cage and punching away until the referee stopped it.
Hendricks was once a knockout machine who arguably beat GSP and ended up winning the belt immediately after the longtime welterweight champ retired.
But it's safe to say his best days are behind him after Sunday's performance. Hendricks may have had the quickest downfall of any former champ within the UFC, and these continued beatings are becoming tough to watch.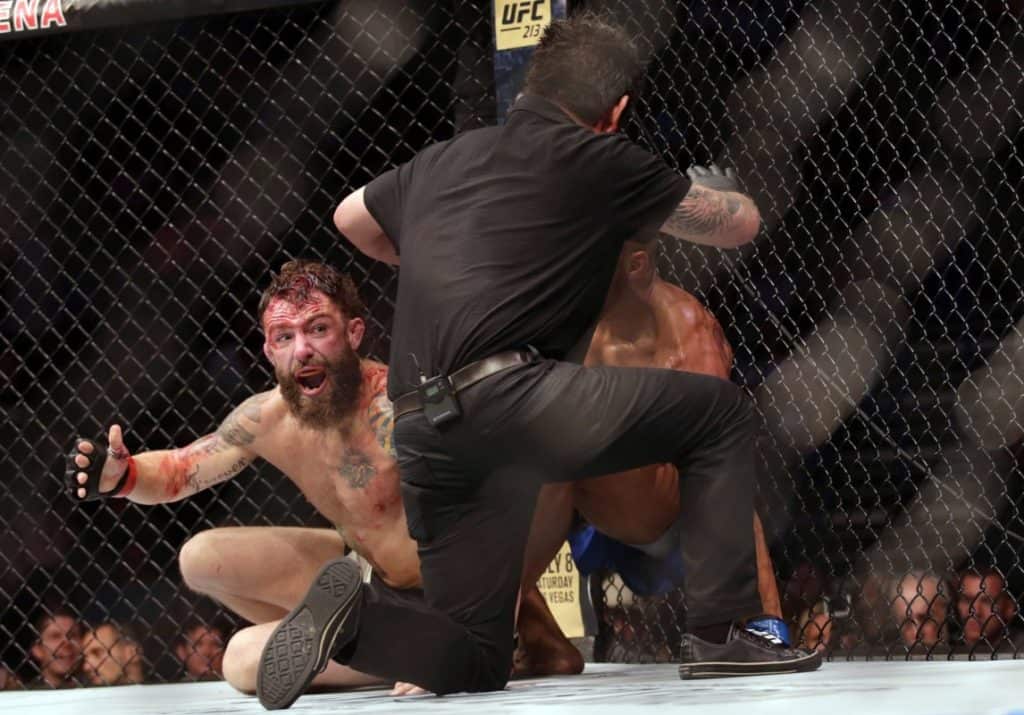 3. Mario Yamasaki Shouldn't Ref Any More UFC Fights:
Oh, Mario Yamasaki. The longtime referee left a bad taste in fans' mouths after prying Kevin Lee off of Michael Chiesa without a tap from the latter.
While Lee's victory is another takeaway entirely, we had to dedicate a section for Yamasaki's horrendous call on Sunday night.
Whether the solution is more uniformity in refereeing or less Yamasaki, something has to give when it comes to avoiding this kind of main event-ruining calls.
But the fact remains, that was a seriously bad call, and for it to happen as the lights shined the brightest during Sunday's main event just makes it exponentially worse.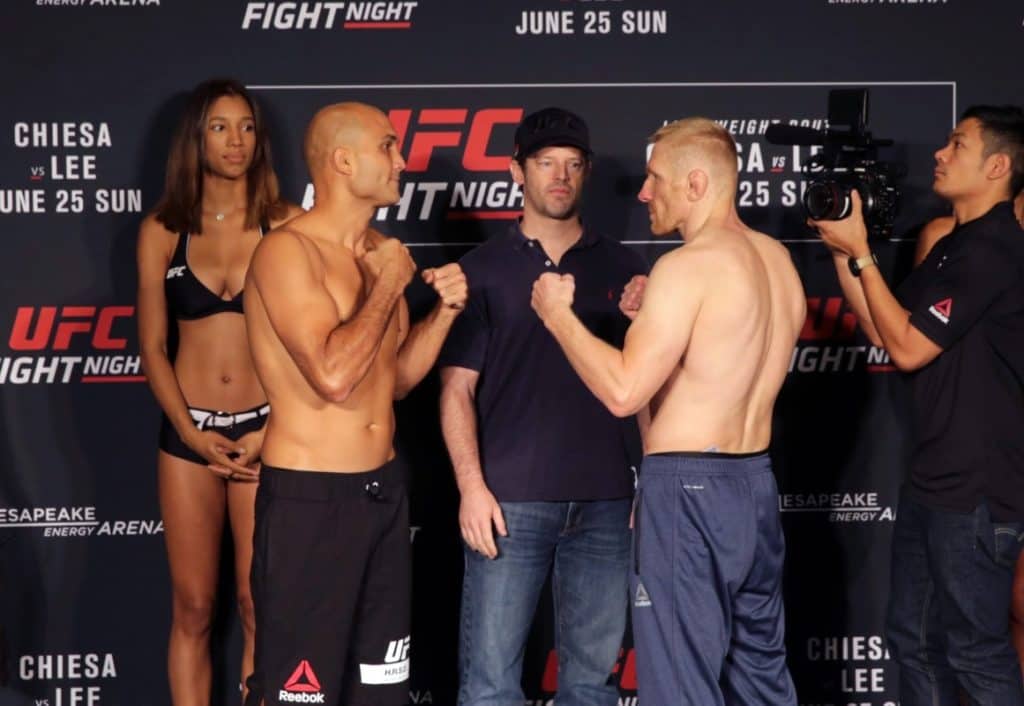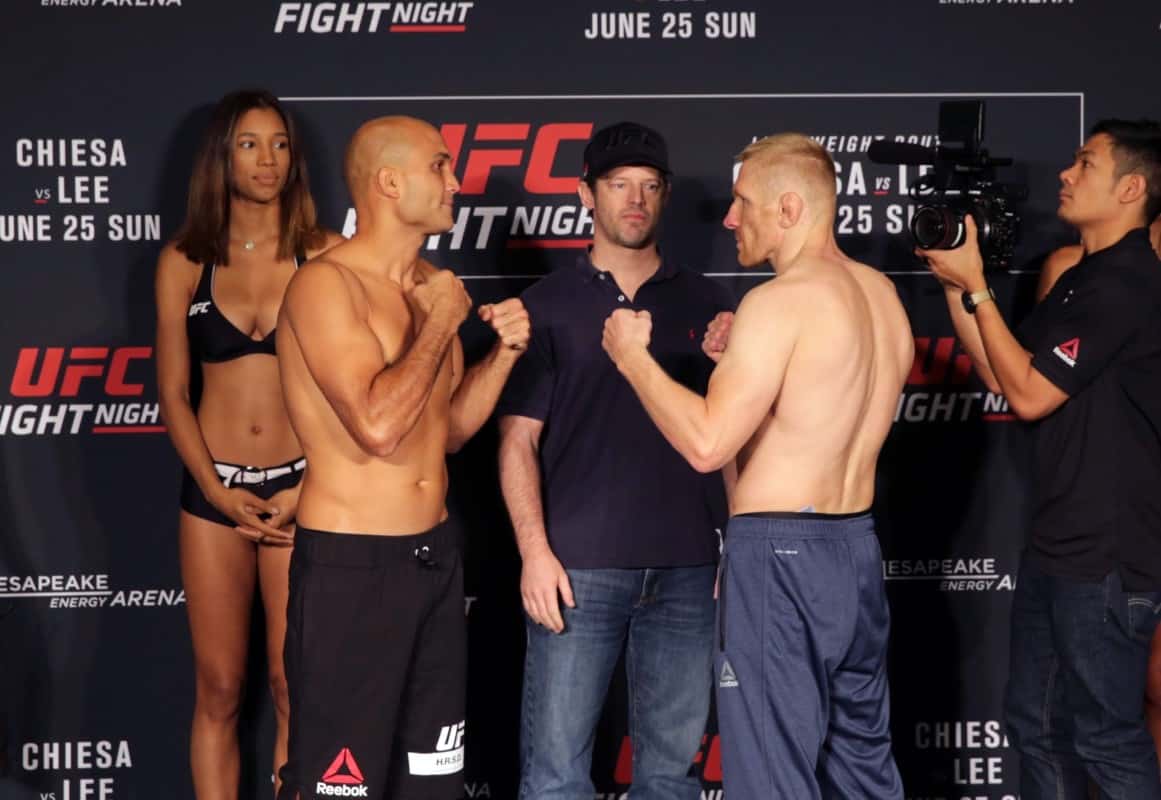 2. BJ Penn Should Just Call It A Career:
Retirement appears to be imminent for the former lightweight and welterweight champion, who dropped a decision loss to Dennis Siver on Sunday night.
The loss marks the fifth defeat in a row for Penn, who hasn't won a fight now since 2010.
Even after the brutal beating he took from Yair Rodriguez, Penn was determined to get back in the cage, but at this point his will to fight on may be against his own best interest.
Sure, Penn had his moments, or moment rather, when he knocked Siver down in the second round. But it just wasn't enough to win.
While you have to respect Penn's willingness to fight, Sunday night proved the legend couldn't get past Dennis Siver, a fighter he would have blasted through in his prime.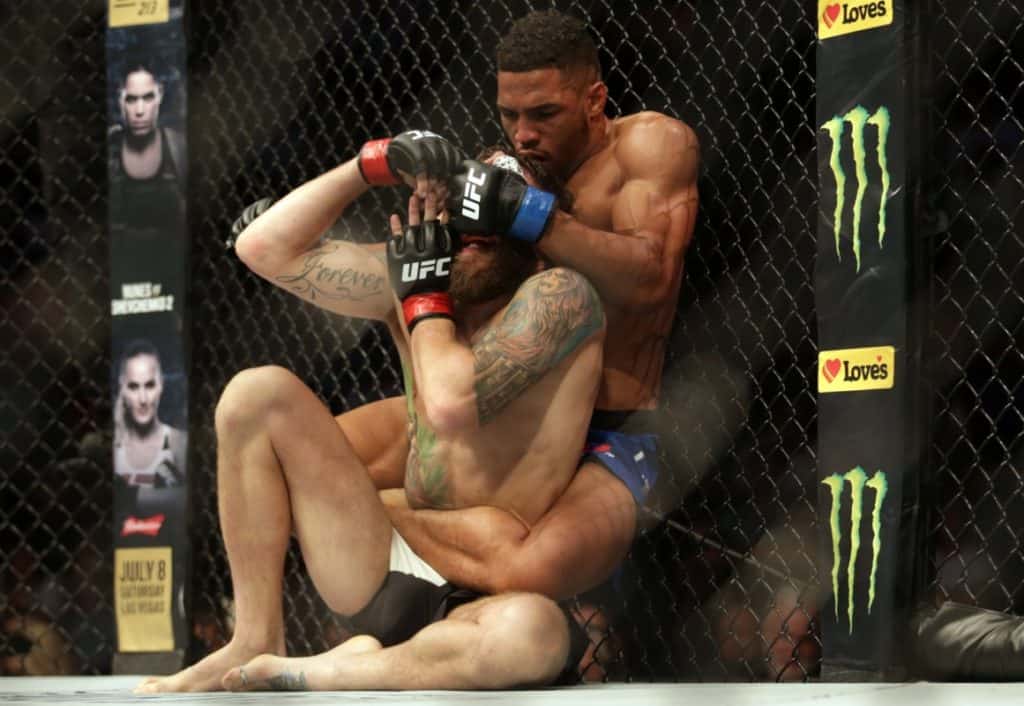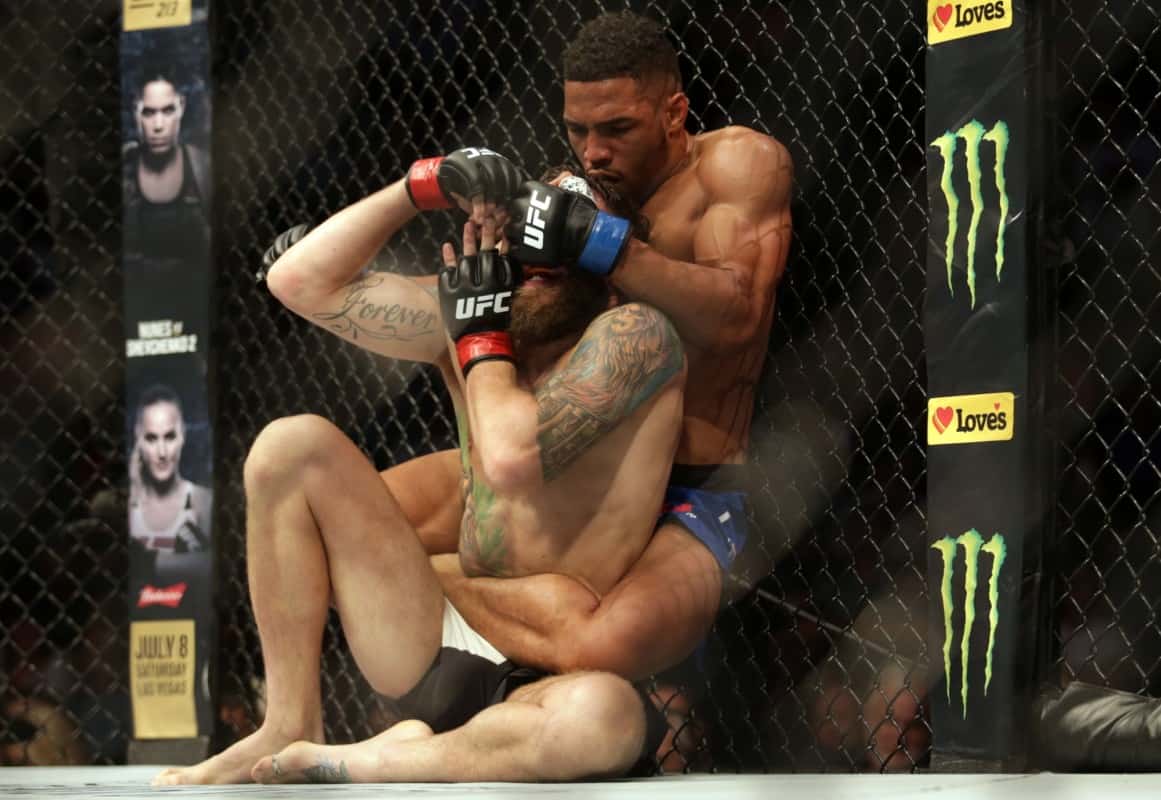 1. Kevin Lee Is A Force To Be Reckoned With:
Kevin Lee looked the best he's ever looked on Sunday night in Oklahoma City.
Lee beat Chiesa everywhere before locking in a rear-naked choke towards the end of the first frame.
Many fight fans and pundits alike believed Chiesa would have had the grappling advantage, but Lee charged in like a bull in a China shop, where he proceeded to wreck Chiesa in every possible way.
The victory did not come without controversy, however, as referee Mario Yamasaki clearly called the fight off prematurely. Chiesa technically never tapped, and hopped back to his feet immediately to protest following Yamasaki's botched call.
Regardless, Chiesa was nowhere near winning that fight, and the ref's bad call just is not Lee's fault.
After a performance like that, there are some interesting matchups for Lee going forward, in a weight class full of dangerous challenges towards the top of the rankings.