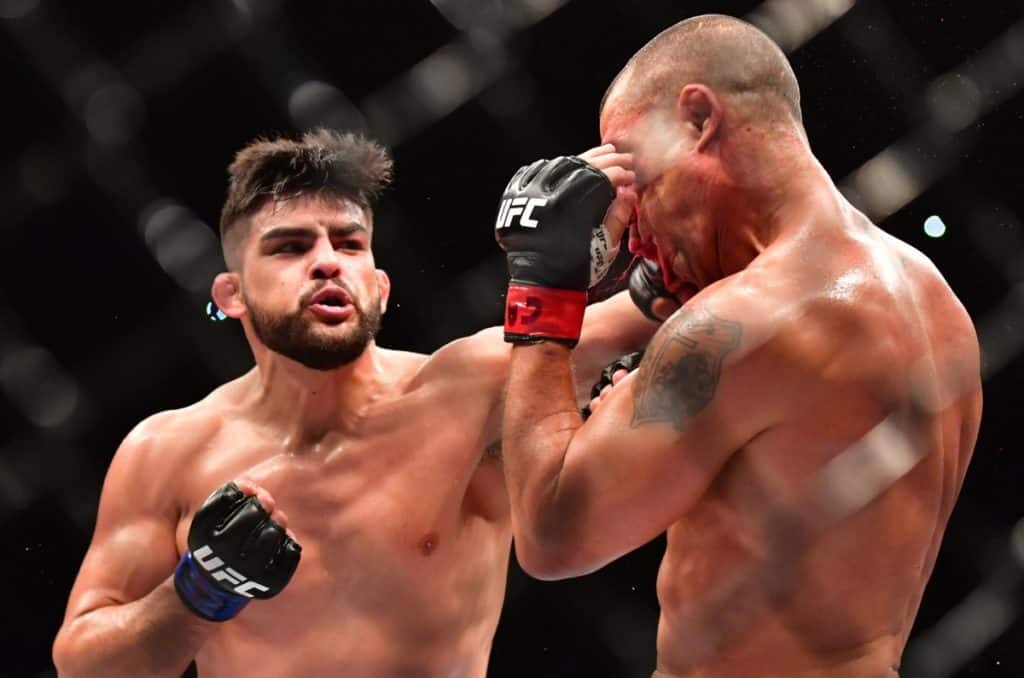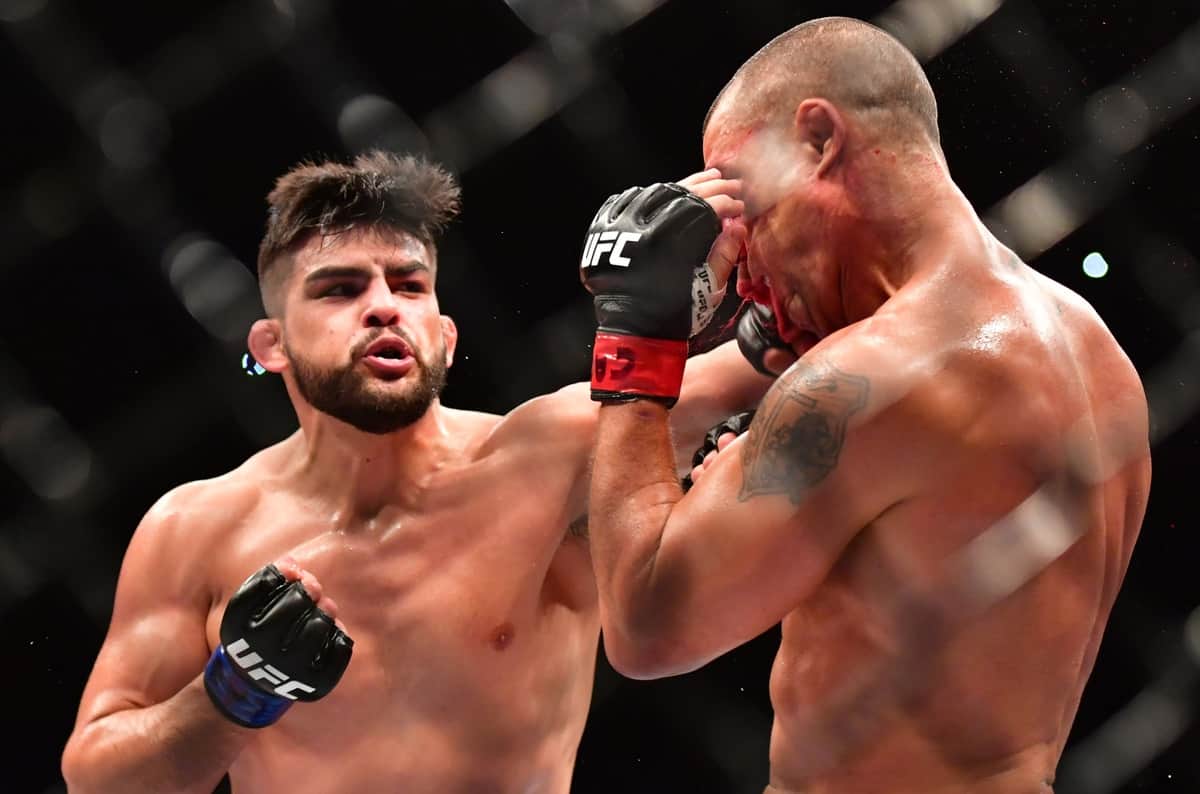 1.) Kelvin Gastelum's future is bright – but still uncertain:
After he made a splash at 185 pounds by knocking out Tim Kennedy following repeated issues making the welterweight limit of 170 pounds, 25-year-old TUF winner Gastelum picked up by far the biggest win of his young MMA career when he decimated former champ Vitor Belfort with a huge punch and some fight-ending ground and pound after dropping 'The Phenom' in the first.
The victory was both solid and impressive, yet it doesn't actually tell us exactly where Gastelum stands in comparison to the Top 10 of the talented 185-pound landscape. Beating Belfort, a fighter who looks like half the man he was during his controversial TRT-fueled run of 2013, isn't what it once was, and Gastelum has also discussed another attempt at welterweight.
It can't be denied that Gastelum has looked nothing but lethal and efficient back at 185, yet his two wins were over formerly big names who were obviously on their way out in Kennedy, who retired after their fight, and Belfort, who said he will retire (and he certainly should) after one more. He may be one of the division's best young prospects, but Gastelum didn't do himself any favors by calling out fading longtime former champion Anderson Silva for yet another name bout that does nothing to show us just how far he can go.
Something tells me we won't be seeing that bout. Instead, the UFC may look to book him against a more dangerous contender to see if he can truly rise up to the top in a division where he clearly lacks the size of some of the top-ranked fighters. The UFC may choose to bring him along more slowly, too, yet continuing the "Legends' Ass-Kicking Tour" he spoke of after his victory last night isn't the best course of action for a potential star in the young Yuma, Arizona native.