The UFC closed out 2016 with a massive card last night (Dec. 30, 2016), as UFC 207 went down live on pay-per-view (PPV) from the T-Mobile Arena in Las Vegas, Nevada. Not only was it the year's last card, but UFC 207 also represented one of the year's most monumental cards.
The main event featured a bantamweight title fight between champion Amanda Nunes and returning ex-champion "Rowdy" Ronda Rousey. The co-main event also played host to a 135-pound title fight, as Dominick Cruz squared off with Cody "No Love" Garbrandt.
The event provided fight fans with exciting fights, but also gave fans new insights and answers to questions that had been lingering.
Let's take a look at the five biggest takeaways from UFC 207: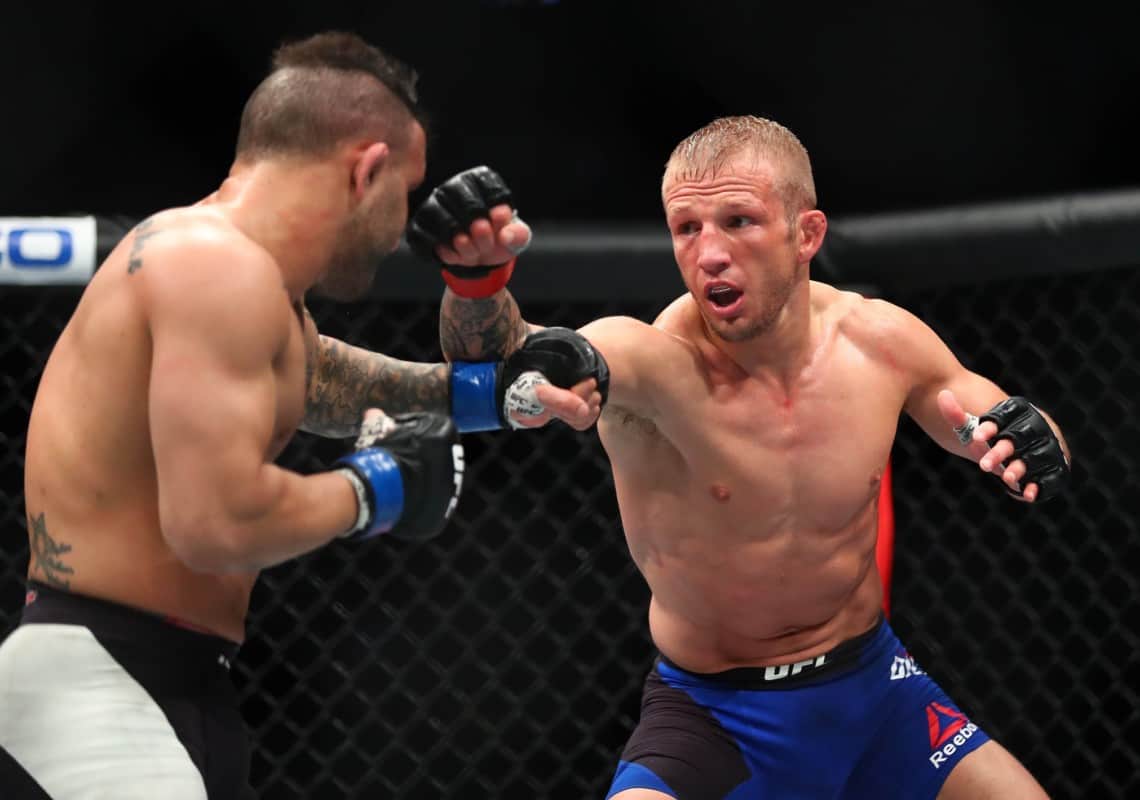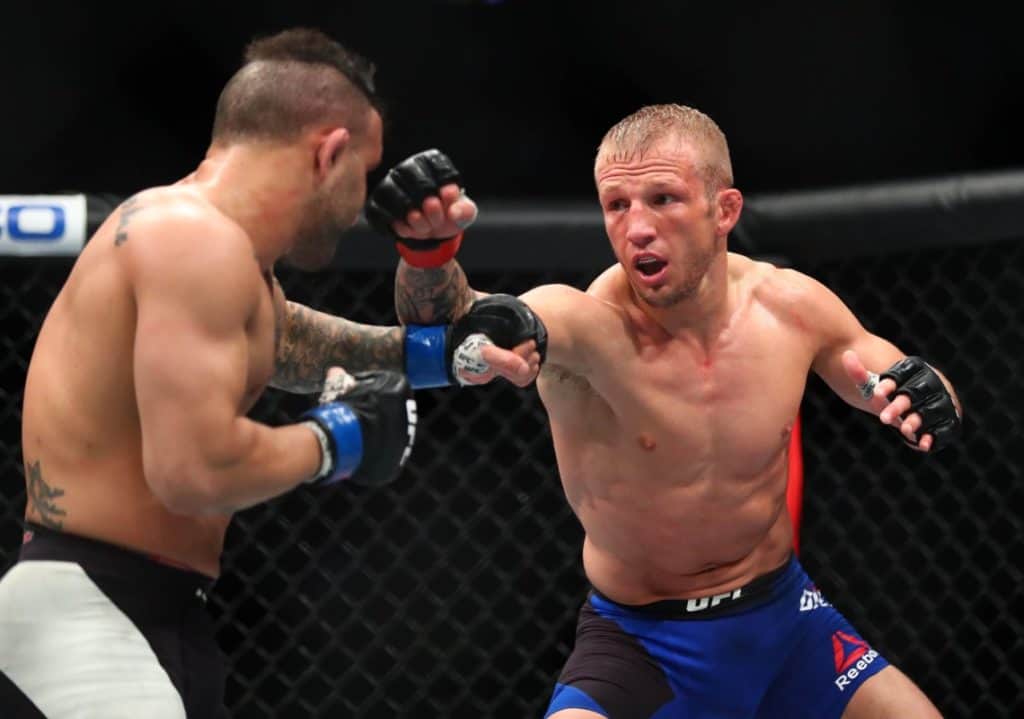 TJ Dillashaw Is The No. 1 Bantamweight Contender
The bantamweight title picture was indeed mixed up last night and while a certain former champion whom we will discuss later on may receive an immediate rematch, we learned that ex-titleholder TJ Dillashaw is the division's No. 1-contender.
Dillashaw took on red-hot No. 2-ranked John Lineker on the main card of last night's event and scored a dominant decision victory. The hard hitting Lineker had been riding a four fight win streak, but Dillashaw was able to beat him soundly, making it look easy in the process.
The ex-champion also scored a similar type of victory over another top contender in Raphael Assuncao last July, giving him two straight victories since losing the title to Dominick Cruz last January. Dillashaw has now knocked off two dangerous contenders in a row and he should receive the next shot at gold.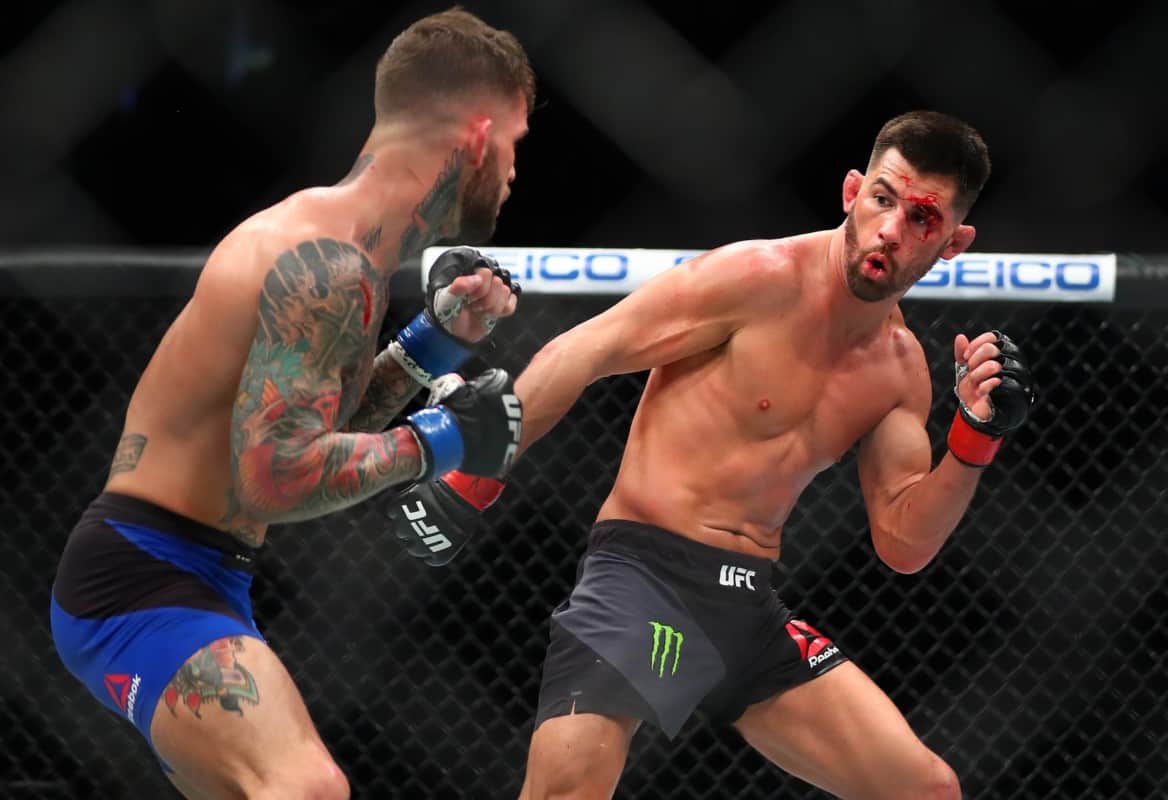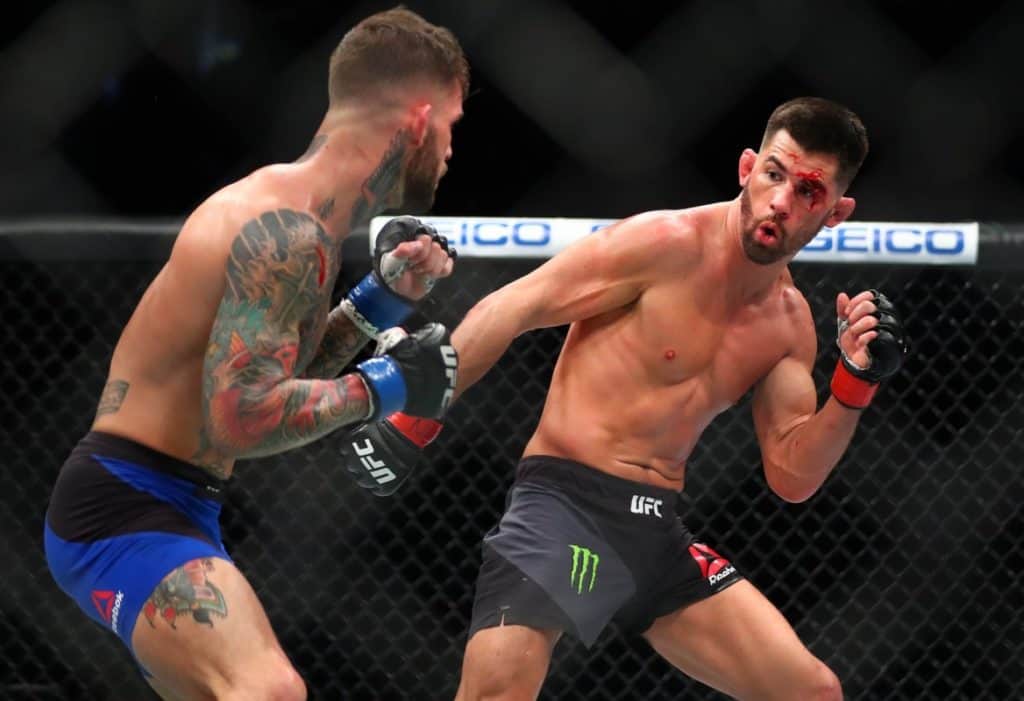 Dominick Cruz Is Hittable & Beatable
Dominick Cruz is widely considered to be the best 135-pounder of all time, and for good reason. Heading into UFC 207, Cruz hadn't lost since 2007 and possessed an incredible 22-1 professional record. "The Dominator" had made a career off of not getting hit by using mesmerizing footwork and movement, but we learned last night that Cruz is hittable and beatable.
Taking on surging knockout artist Cody Garbrandt in the main event, Cruz just couldn't seem to get his rhythm going. The 25-year-old "No Love" picked Cruz apart for the majority of five rounds while dropping him multiple times.
Garbrandt showed us that perhaps Cruz does have some flaws in his game.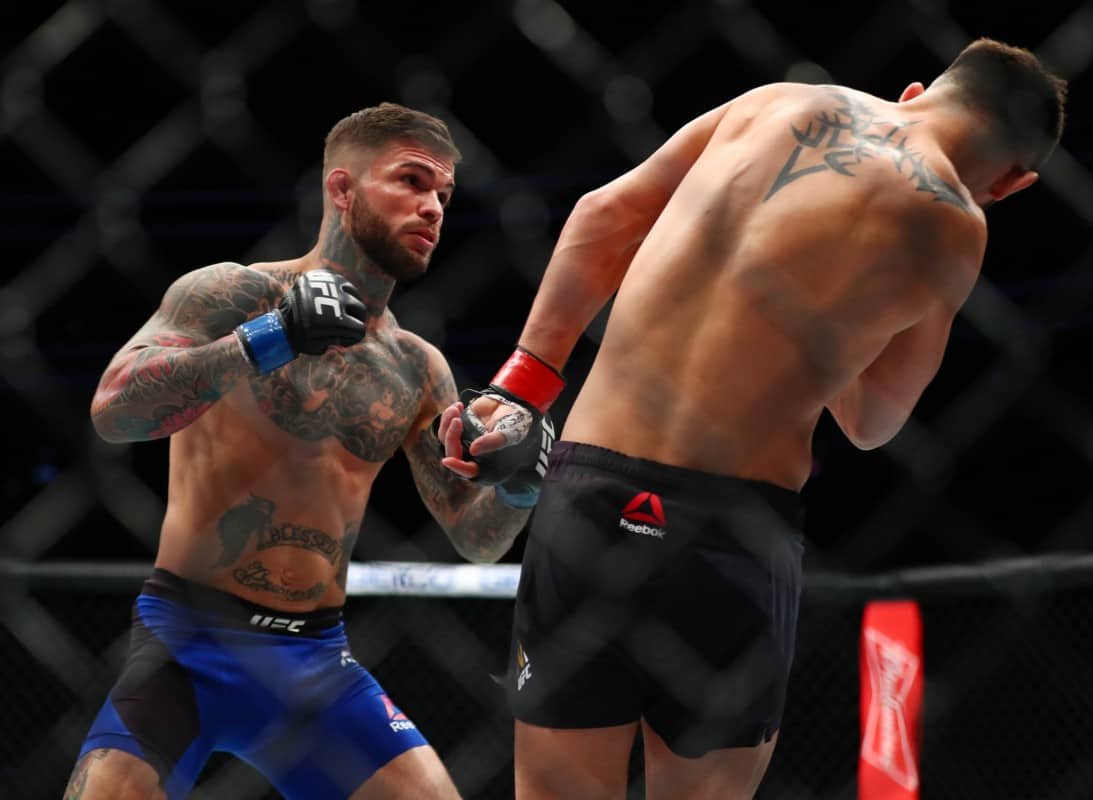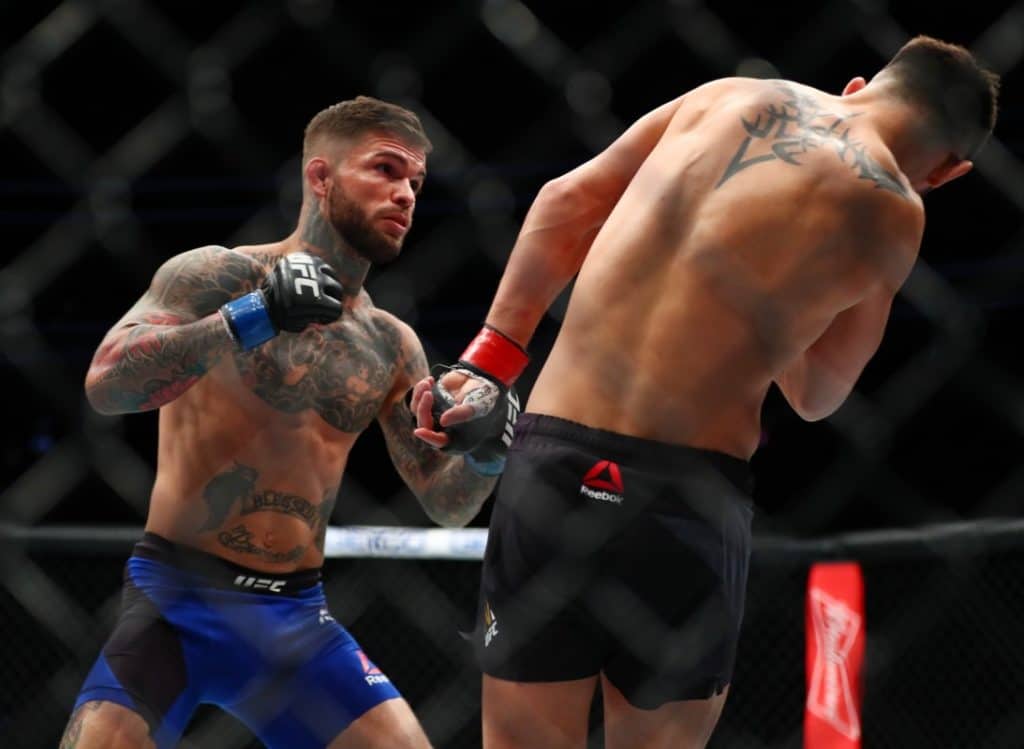 Cody Garbrandt Is A Future Superstar
Dominick Cruz and Cody Garbrandt seemed to pick up much of the slack in regards to promoting UFC 207, as the two went back and forth for months in the media. It seemed as if there was legitimate bad blood between the two and that rivalry boiled over into fight night.
Garbrandt ended up shocking Cruz and dominating him over the course of five rounds to become the new champion and we learned that we may have a potential superstar on our hands.
"No Love" clearly has the charisma and the willingness to speak his mind on the microphone and he also has quite the exciting fighting style, which can't be said for every bantamweight. Garbrandt is a legitimate knockout artist and he searches for that knockout each and every time out.
He also made waves in his post-fight interview, calling out former champion TJ Dillashaw and setting up what will likely be a massive fight.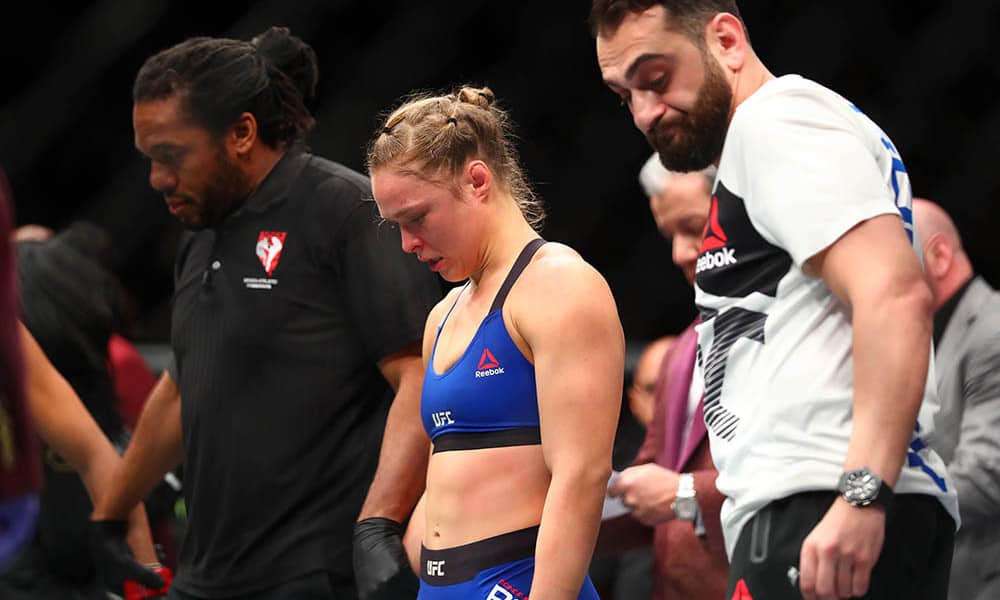 We May Have Seen The Last of Ronda Rousey
Dana White said earlier this week that if Ronda Rousey lost again at UFC 207, we may never see her fight again. Well, the former champion did indeed lose again and once again it was in brutal fashion.
Prior to last night's event, Rousey hadn't fought since suffering a vicious knockout to Holly Holm in Nov. 2015. She took the loss hard and had remained away from the media for the majority of 2016.
With that being said, much of the attention surrounding UFC 207 was on her return, but when the cage door closed, champion Amanda Nunes only needed 48 seconds to dispatch of Rousey. The "Lioness" landed nearly every shot she threw, dismantling Rousey with ease.
It's clear that the "Rowdy" one still has holes in her boxing game and her storming out of the cage after the bout showed that she may never return to the game she once ruled so emphatically.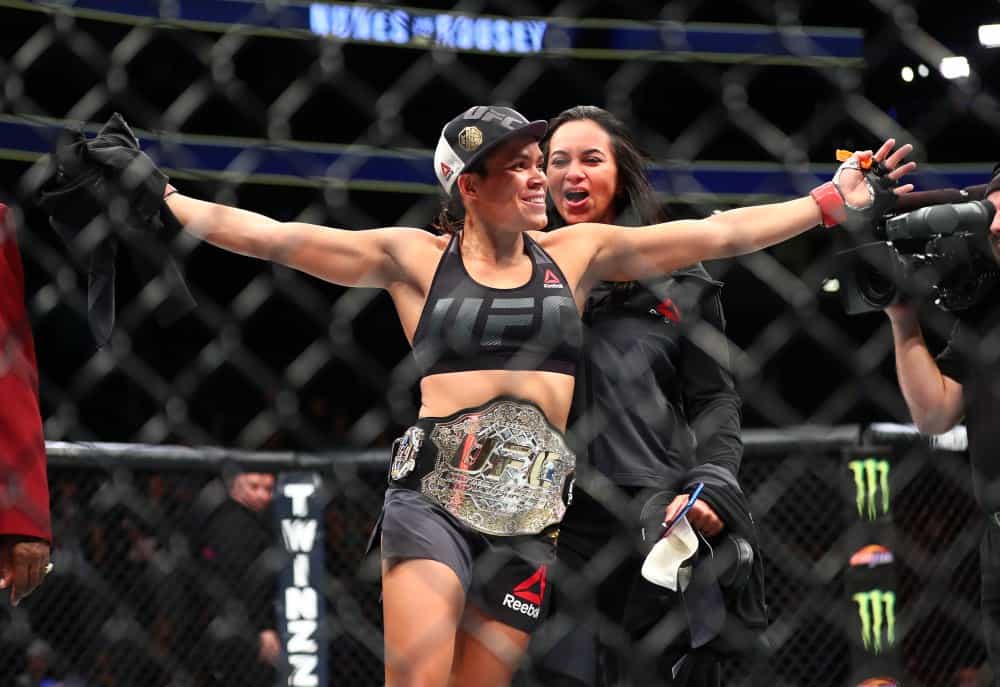 Amanda Nunes Could Be The Best Female Fighter In The World
Prior to July 9, 2016's UFC 200 from Las Vegas, Nevada, few outside of the MMA world knew who Amanda Nunes was.
Now, however, the world most certainly knows who she is.
After destroying Miesha Tate at UFC 200 to become the undisputed 135-pound champion, the "Lioness" needed just 48 seconds to stop Ronda Rousey in the main event of UFC 207. In other words, the Brazilian slugger has not only beaten two of the best female fighters of all time in the last six months, but she has done with it shocking ease and relentless precision.
The "Lioness" is a whirlwind of power and aggression backed by slick striking technique and a grappling background that is strong, but not often seen.
If we didn't know it already, we learned last night that Amanda Nunes could be the best female fighter on the planet.