| | |
| --- | --- |
| DOB: | November 12th, 1978 |
| Gym: | MMA Factory  |
| Location: | Paris, France |
| Martial Arts Background: | MMA  |
| Martial Arts Record: | 10-7(MMA) |
| Notable Fighters: | Francis Ngannou, Cyril Gane, Ion Cutelaba, Christian M'Pumbu |
Fernand Lopez's early life
Fernand Lopez grew up in Yaounde, the capital of Cameroon. Both his parents were educated teachers and Fernand himself is very educated.
When he was young, his father signed him up in a variety of martial arts to learn to defend himself against bullies.
At 21, Lopez would immigrate to France to work as an electric engineer, as well take sport science classes at INSEP. While working, Fernand also played professional rugby at the D2 level.
Unfortunately he would suffer a neck injury that would abruptly end his rugby career.
Fernand Lopez's MMA career
After healing from his neck injury, Fernand Lopez discovered Brazilian Jiu Jitsu and wanted to learn the martial art. He began taking Jiu Jitsu classes at the Free Fight Academy in Paris.
Lopez would later take up boxing and later MMA after his neck injury fully healed. A year after beginning his MMA training, Fernand would make his professional MMA debut in 2006.
Winning his debut by second round submission. His career would last from 2006 to 2010 and in that time go 10-7 in 17 MM fights.
Most notable fighting in the promotions M-1 and Shooto.
Fernand Lopez's early MMA coaching career
Once Fernand Lopez retired from fighting, he would transition to coaching MMA. Staying on at the Free Fight Academy for the next few years as an assistant coach.
He would partner with a friend and open his own academy in 2013. Initially, the gym was called Cross Fight, but the changed the name to the MMA Factory.
When Lopez first opened the gym, they only had two students. He and his business partner would work tirelessly to turn the academy into the biggest MMA gym in France.
At first, Fernand Lopez coached fighters around Europe with one of his more known fighters early on being Christian M'Pumbu. The very first Bellator Heavyweight Champion.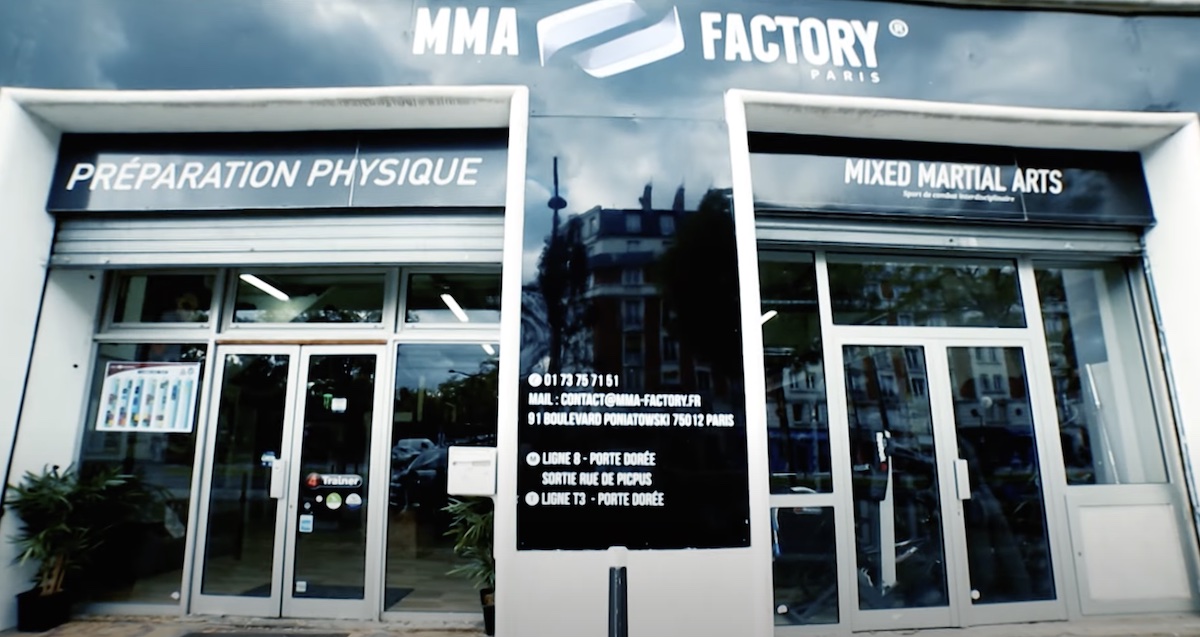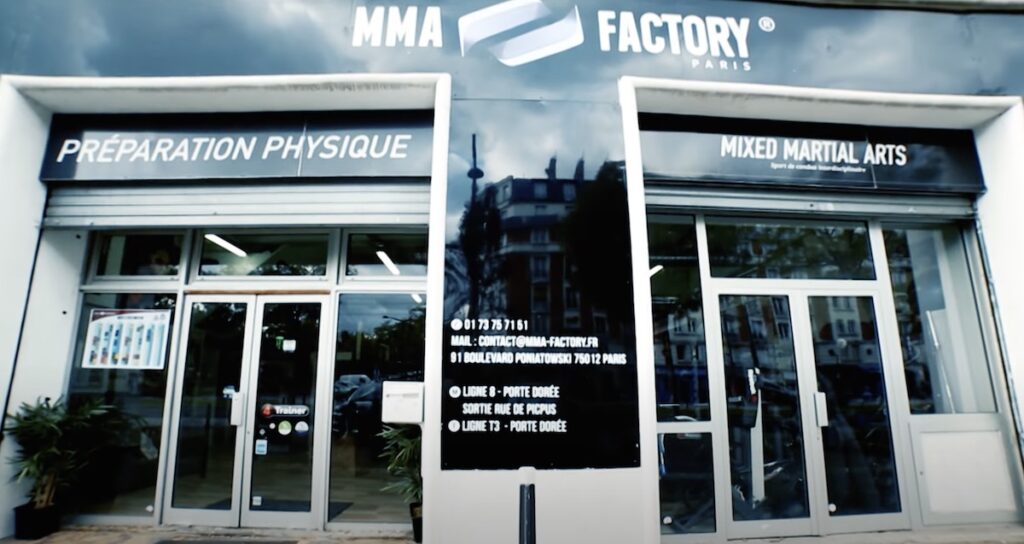 Fernand Lopez meets Francis Ngannou
One day, a friend of Fernand Lopez's would come to his academy with someone that was interested in boxing. A giant man that had just immigrated to France from Cameroon named Francis Ngannou.
Fernand saw that Ngannou was quite a physical specimen and offered to train him. He would let Francis live in the MMA Factory, feed him, and teach him how to be an MMA fighter.
Ngannou's talents were quickly realized as he made it to the UFC after just 6 MMA fights. He quickly became one of the most feared fighters on the planet.
MMA Factory gets sponsored by Reebok
Due to Francis Ngannou's rise to stardom, the MMA Factory also grew in popularity. Starting from just 2 members, Lopez's gym skyrocketed to nearly a 1000 members.
They would also grow in part to a sponsorship deal with Reebok. The MMA Factory was only 1 of 3 MMA gyms in the world that received a sponsorship from the company. SBG Ireland and American Kickboxing Academy being the other two.
Fernand Lopez's MMA Factory would see more growth after Ciryl Gane became the interim heavyweight champion of the UFC.
Notable fighters
Francis Ngannou
The most high profile fighter that Fernand Lopez coached was his ex fighter Francis Ngannou. Francis, like many already knew, grew up working in a diamond mine in Cameroon.
He was able to escape that hard life and migrated to Europe. It took Ngannou multiple tries, but he was able to make his way to Paris, France,
Francis wanted to be a professional boxer and began looking for a gym. A man named Didier Carmont met Francis and took him to meet Lopez.
Fernand offered to teach Ngannou and let him live in his gym. It was then that Francis decided to give MMA a try and dedicated his life to training.
Ngannou would reach the UFC just after 6 professional fights. He quickly became the most feared fighter in the promotion after knocking out his first 6 opponents.
This would set him up in his first title match against Stipe Miocic. Stipe would surprisingly dominate Ngannou for 5 straight rounds.
The loss had a huge effect on Ngannou's psyche and it carried over to his next loss to Derrick Lewis.
After two straight losses, this caused a rift between Lopez and his fighter. They would end their partnership and Francis would move to Xtreme Couture.
Ciryl Gane
The current interim UFC Heavyweight Champion, Cyril Gane is currently Fernand's top fighter. Gane started his fighting career in Muay Thai where he went 13-0 and won the WBC Muay Thai Heavyweight Championship.
He would then transition to MMA and make his debut in 2018 and get into the UFC. After just 3 pro MMA fights, Gane would fight on the UFC.
Ciryl would prove to be the most technical heavyweights and one of the most well rounded. Winning his first 6 fights in the promotion and earned a shot at the interim title.
Gane would have his best performance of his career as he picked apart knockout artist Derrick Lewis to win the title.
This sets up a very interesting matchup between Gane and Fernand Lopez's former fighter Francis Ngannou UFC 265.
Ion Cutelaba
Another UFC fighter that Lopez coaches is light heavyweight contender, Ion Cutelaba. The Moldovan fighter has been with the promotion since 2016 and has had 11 fights.
His current record is 16-6-1 with a 5-5-1 record with his last fight being a win against Devin Clark. Cutelaba is currently looking to break into the top 10 of the UFC light heavyweight division.
Christian M'Pumbu
Christian M'Pmumbu was one of Lopez's early fighters. Before being coached by Lopez, M'Pmumbo won the Bellator 4 tournament along with becoming the promotion's first light heavyweight champion.
At 44, M'Pumbu still fights professionally throughout Europe and Russia. Currently holding a professional record of 21-11-1.
Fernand Lopez's legacy
Fernand Lopez has had quite the journey from becoming an MMA fighter to an elite level MMA coach. Particularly coaching two of the UFC's top heavyweights that are the current champion and interim champion.
Lopez will be cornering Cyril Gane against his former fighter Francis Ngannou at UFC 265. Quite a backstory that will add to the excitement going into the fight.
At 43 years old, Fernand Lopez has already had quite an impressive MMA career as an MMA coach. From running the top MMA gym in France and coaches a current UFC champion.
He still has a long coaching career ahead of him and will no doubt coach even more top MMA fighters.